A CORTEN STEEL COLLECTION AGED TO IMPRESS
Creating a garden that reflects your personal vision and unique style can be difficult. But you want your decorative investments to be durable and long-lasting, not requiring constant upkeep and replacement, and this cannot be found in generic, mass-produced items.
Corten steel provides the perfect solution for homeowners seeking items that are both distinctive and durable for their outdoor space.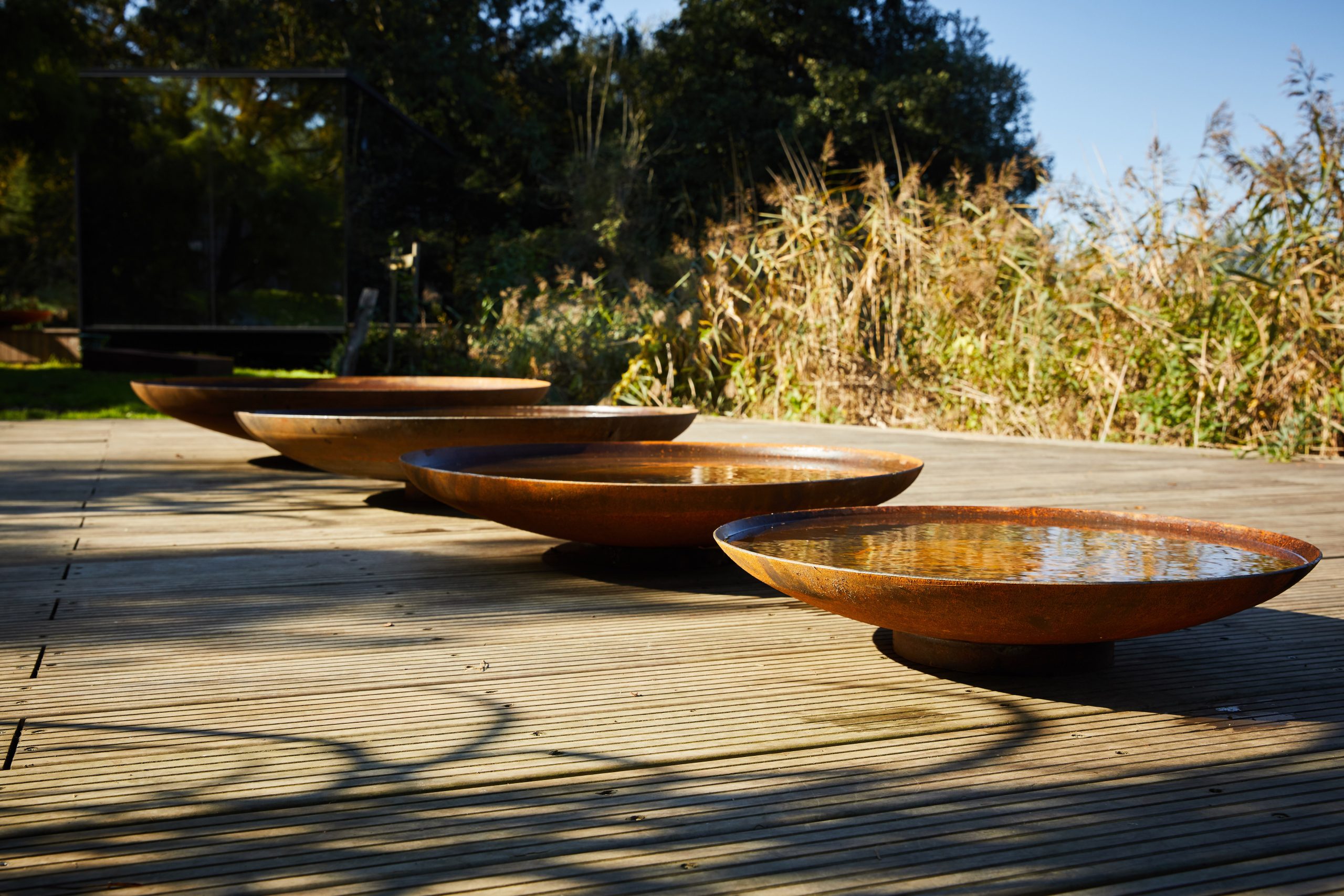 Add a Unique Touch to Your Garden with Corten Steel
Corten steel, also known as weathering steel, develops a one-of-a-kind rust patina when exposed to the elements. This natural weathering process creates an organic, industrial style as the steel transitions through rich rust, bronze, and copper hues over 3–6 months.
The resulting patina gives corten steel planters, water features, sculptures, and other products unparalleled uniqueness. Each piece morphs beautifully over seasons and years, adding depth and texture.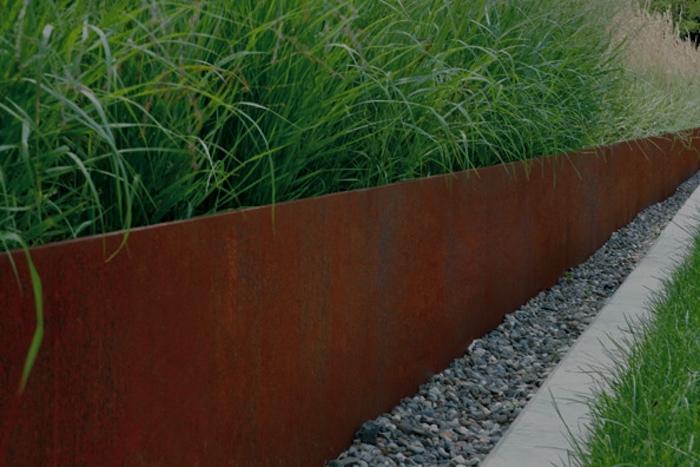 Inspire Your Inner Landscape Artist
Corten steel allows you to add unique creative expressions to your landscape. Use Corten's fluid yet strong aesthetic as inspiration for one-of-a-kind sculpture, artful screens, or bold statement walls and edging.
Corten steel's versatility empowers you to define spaces in ways traditional materials can't compare to.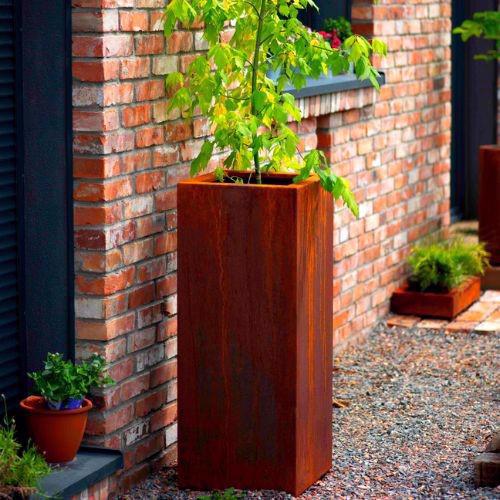 An Inherently Unique Range Made to Suit You
Beyond resilience, our corten range offers versatility too. Available in a spectrum of sizes and shapes, whether you seek an oversized planter tall enough for trees or angled surfaces to match modern architecture, our curated range will have something to suit your unique tastes.
While inherently unique in their rustic patina, our corten products also complement a wide range of garden aesthetics and home styles.
The earthy textures blend seamlessly whether your landscape leans traditional, contemporary or eclectic. Let weathered steel introduce an organic, industrial vibe that feels right at home.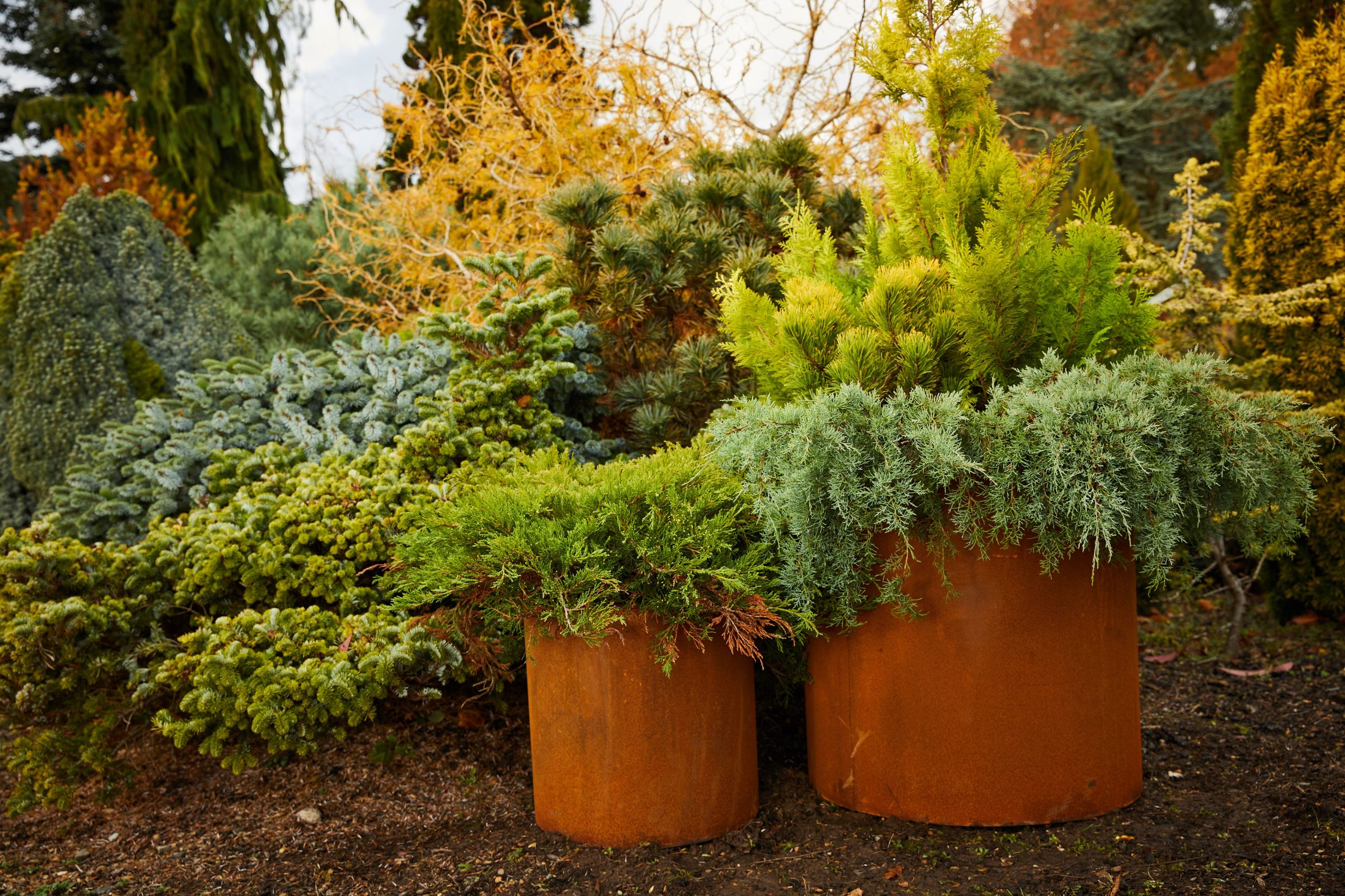 Textural Depth that Improves with Age
Corten steel has graced iconic buildings and landscapes for decades, only improving with age.
Once installed, Corten steel promises to elevate the visual impact of your surroundings for generations to come. Its weathered patina imparts elegance with an organic, natural touch, and its rusty tones lend a depth and visual warmth.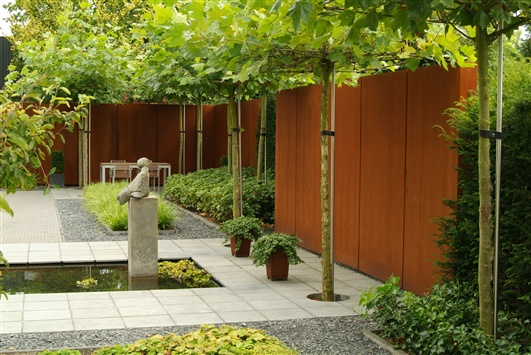 Made for Any Outdoor Landscape
Our exclusive corten steel pieces are engineered to thrive outdoors all year-round without degrading. Its rugged density and thickness provides greater stability than other metals prone to dings.
The weathered patina protects the steel below the surface from moisture damage, so unlike generic planters and furnishings that easily dent and bend when bumped or stressed, corten steel maintains its shape without fractures.
You can trust corten planters, water features and sculptures to provide lasting focal points in your landscape, and, situated thoughtfully, corten steel reflects and accentuates the colours, textures and shapes already present in surrounding nature.
Our Unrivalled Selection of Beautiful Corten Steel
We offer an unrivalled selection of beautiful corten steel products to elevate your outdoor space, including some of our most visually stunning pieces such as:
Neat Solutions for Plantlife
Choose from round, square, rectangular, and custom raised bed shapes – each developing a dynamic patina over time. You can also make a bold statement with our geometric raised beds, sleek cubic boxes, or cylindrical pots. 
Modern Fire Pits
Our corten steel fire pits are stunning features to incorporate into an outdoor space. The Flama and Toro tables specifically provide an alluring focal point for entertaining. 
Sleek Wall Hangings
Allow corten wall accents and panels to provide textural contrast as backdrops for plantings. 
Calming Water Features
We offer serene cascades, still reflection pools, and bubbling fountains to help you relax surrounded by the soothing sounds of water.
No matter your vision, you are sure to find distinctive corten steel pieces that bring timeless, organic allure to your landscape with their weathered rust hues and artisanal charm.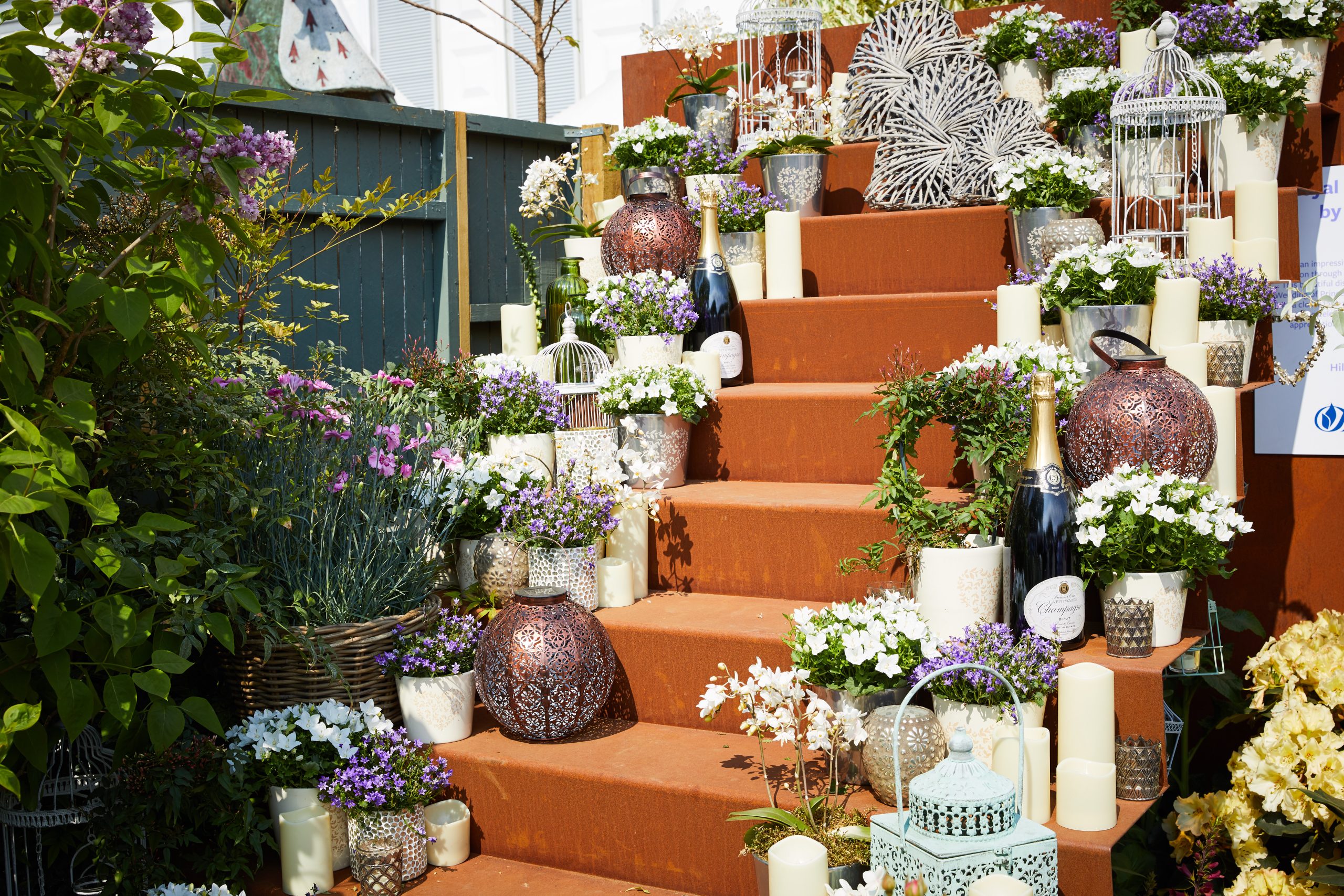 Why People Are Choosing Round Wood of Mayfield
At Round Wood of Mayfield, our specialists aim to make your Corten steel experience enjoyable, and our team's passion shows in the warmth and care put into each project.
Our family-owned heritage means we genuinely care about each project we undertake. We will be by your side every step of the way – from conceptual design to professional installation to follow-up care.
Let's start a conversation about how weathered steel can transform your outdoor space today.
Browse Our Stunning Range of Corten Steel Features
You can explore our full range of exclusive corten steel products today – from modern angular planters to delicate water features, bold fire pits to winding garden borders. We have sizes suitable for small urban patios up to sprawling outdoor spaces.
Contact us today to discuss your project and get a personalised quote. Tell us about your garden aesthetic goals and exact dimensions, and we will ensure you find the perfect corten steel pieces to create your dream garden living space.