OUR DECKING RANGE
When it comes to decking, oak isn't our only speciality. Over the years we have developed a range of decking boards that are durable and attractive, yet competitively priced. Unlike the standard decking available at traditional timber merchants, our boards will provide years of service. Our hardwood range includes ipe, balau, cumaru and oak. We do offer softwoods, but only species with high-end credentials such as cedar and Siberian larch. We are also the UK distributor of the eco-friendly Thermory® range of ash and pine decking, which has been kilned to extremely high temperatures in a chemical-free process to add stability. Our decking accessories include balustrade, oils, tools and a number of innovative fastenings. Our lead time for decking is typically within 5 days from the point of order.
DECKING SAMPLES
We are able to send out small postable samples of our decking free of charge. These will be sufficient to give you an indication of the grading and grain of the selected board style. Please note, that as decking is manufactured from a natural product, board colouration can vary – even between those cut from the same tree. To request a sample simply call our sales team on 01435 867072 or use our contact form to send us a message.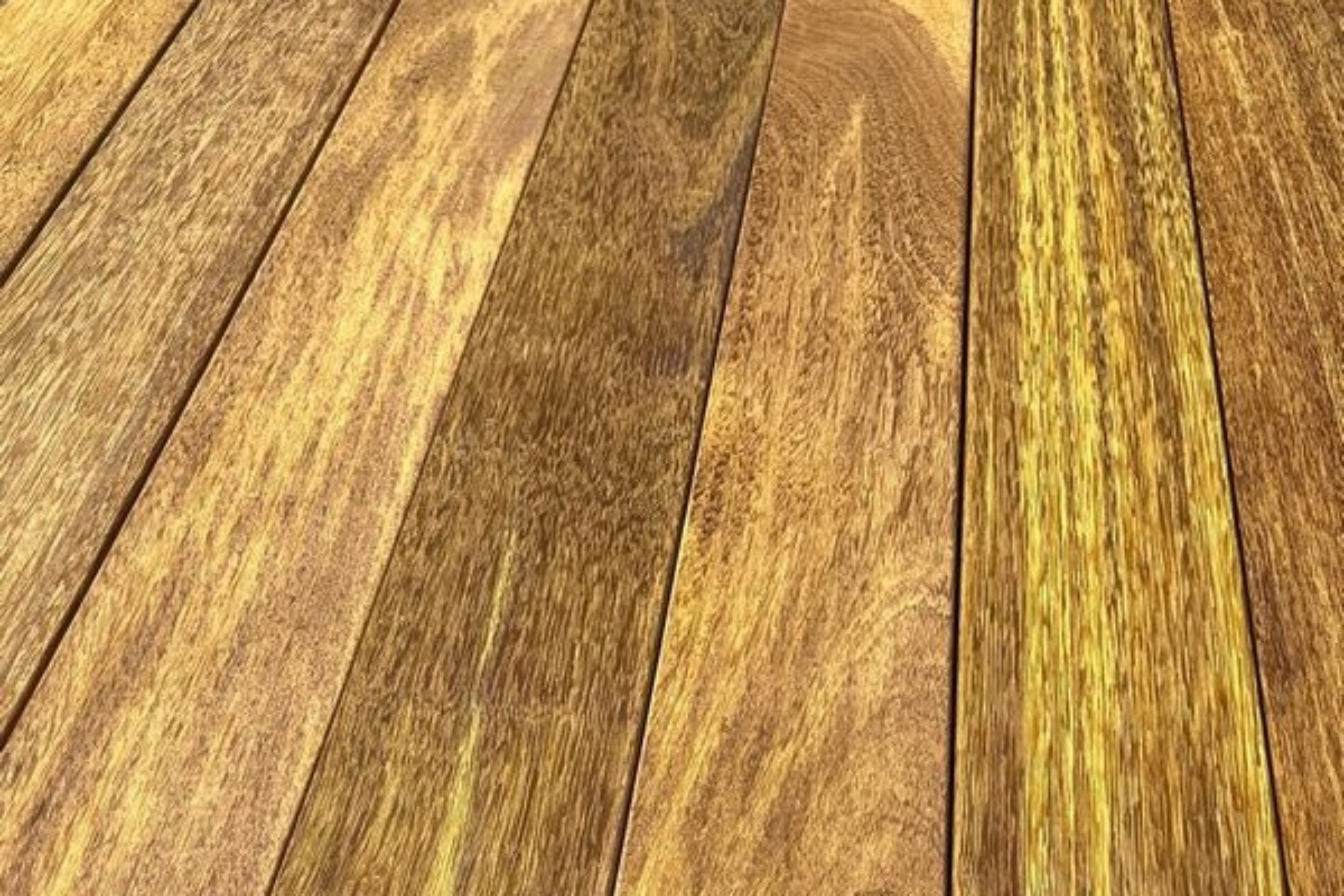 TYPES OF DECKING
When it comes to choosing your decking there are many factors you'll probably consider, including solid boards (hardwood or softwood) or composite / thermo-treated?  Light or Dark? Textured or smooth?  However, it doesn't have to be complicated. With 30 years experience of working with timber of all kinds, our friendly and knowledgeable Timber Team are here to help you answer these pivotal questions and select the decking boards right for you.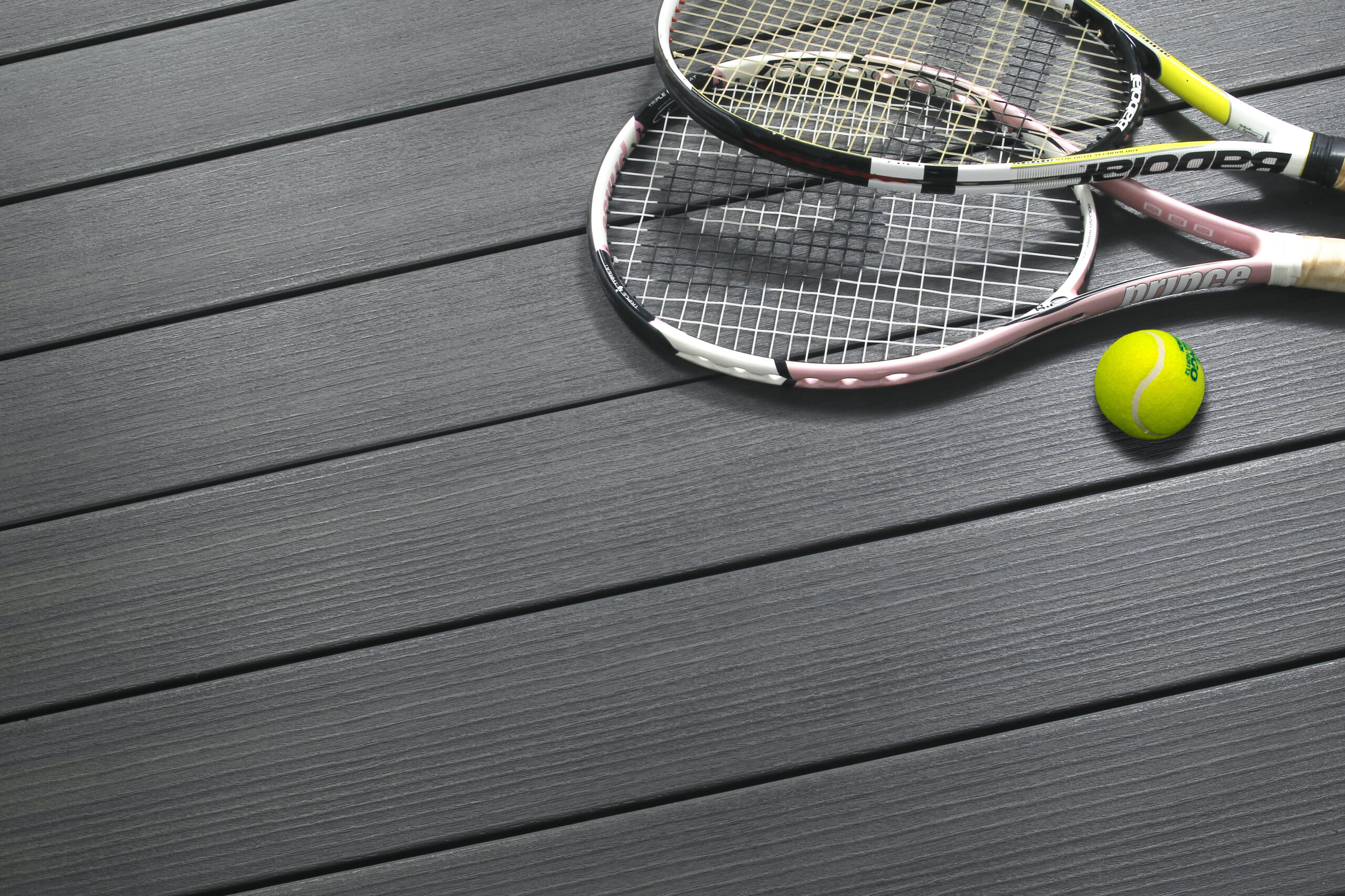 PROTECTING YOUR DECKING
Some companies pre-finish their decking timber before selling, however, we believe in keeping everything as natural as possible. This allows our customers to decide if they would like to make any modifications to the boards to achieve their desired end result.
There are many ways to protect and finish your decking depending on how you want your decking to look once complete. Decking can be left untreated to weather down over time, or, can be treated with penetrating oils. From Hardwood to Thermo Treated timbers, we can supply exterior wood finishes to suit all.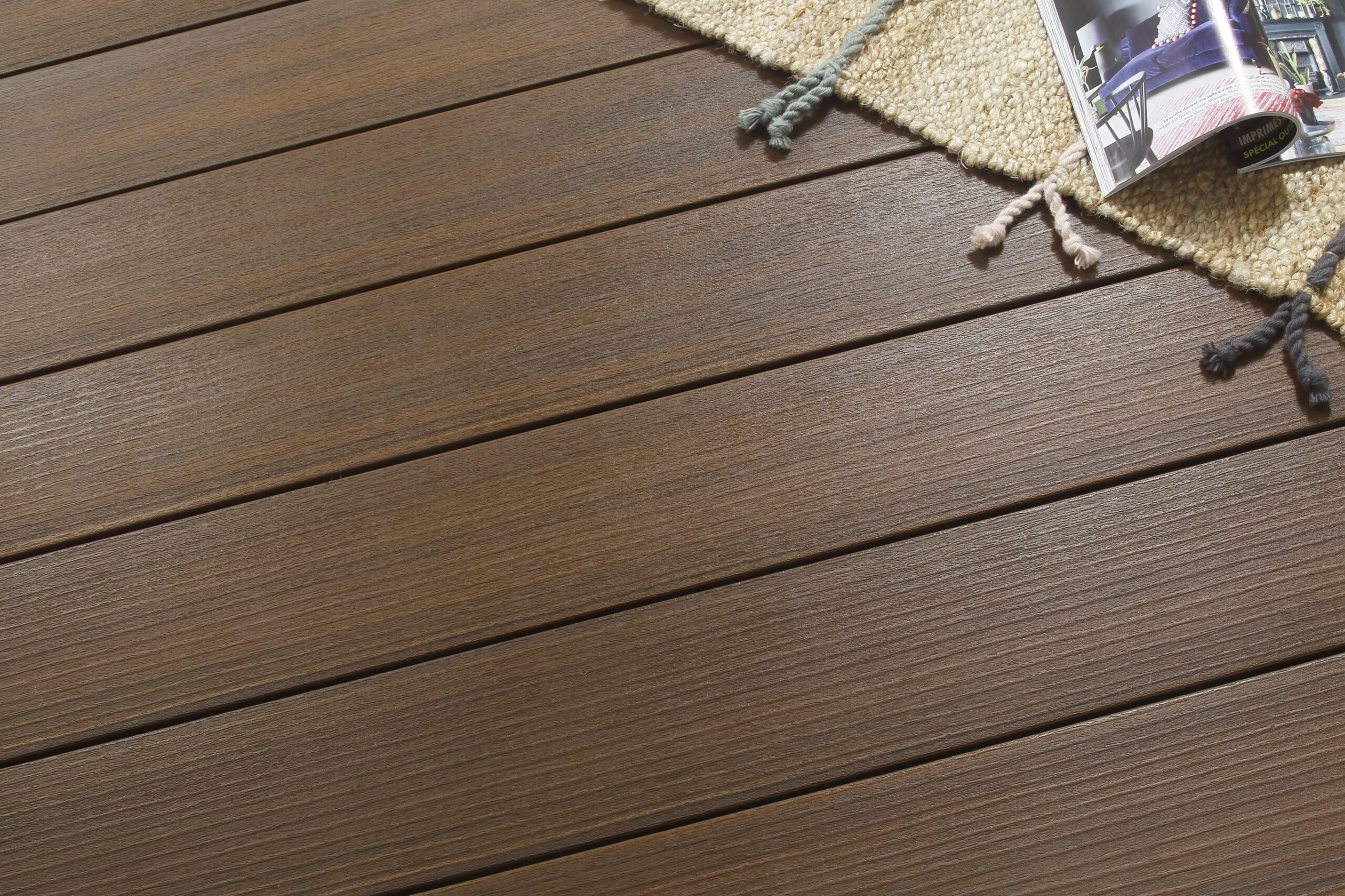 REPAIRING DAMAGE TO DECKING
Some damages are to be expected once your decking has been exposed, not only to the elements but to children, pets, shoes and furniture. However, some scratches and scuff marks are quick to repair with the easy 3-step method:
1. Clean
2. Sand back the damaged area
3. Re-oil
If your decking is discoloured, it may only need scrubbing with hot soapy water to give it a new lease of life. However, for mould and mildew, and faded or stained decks, you will need to use a cleaning product specifically made for cleaning and restoring decks. Make sure you always scrub in the direction of the grain of the wood so you do not rough up the surface and edges.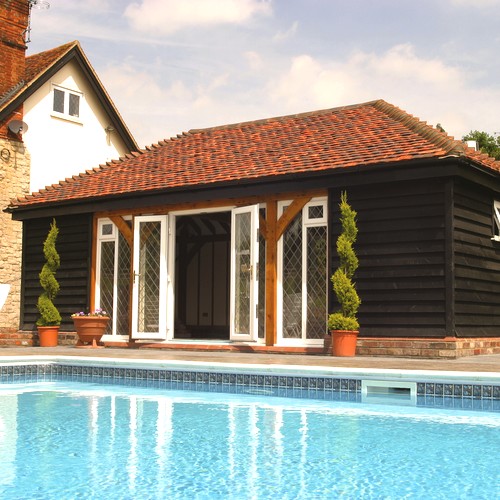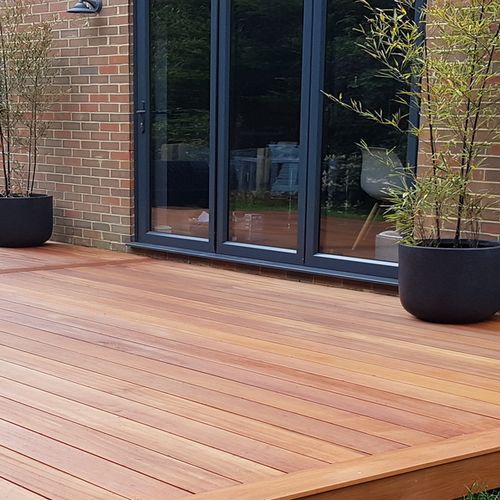 GET IN TOUCH
Looking for advice or have a question? You may find the answer in our FAQs here. Alternatively, fill out our quick form below and we'll put you in touch with the right person in our team! We'll get back to you by the end of the next working day.