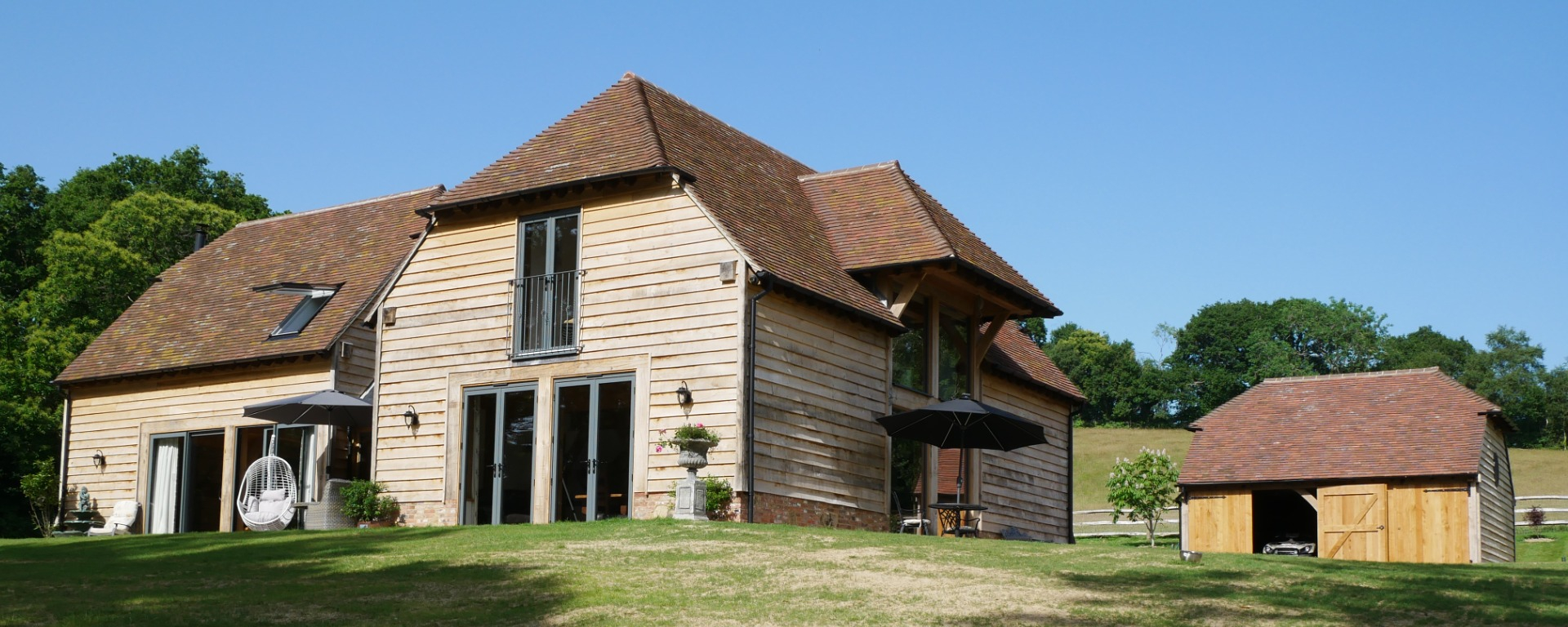 Oak framed houses are simply stunning. Whilst many modern designs feature a softwood core with an oak facade, we have also been involved in many projects where homes have been constructed entirely from an oak frame for complete authenticity. Oak frame houses allow for stunning interior features, including exposed beams and trusses, grand staircases and high-pitched roofs.
Our team of experts are here to guide you through every step of your oak frame house build, from initial conception and acquiring planning permission, through to the assembly and roofing.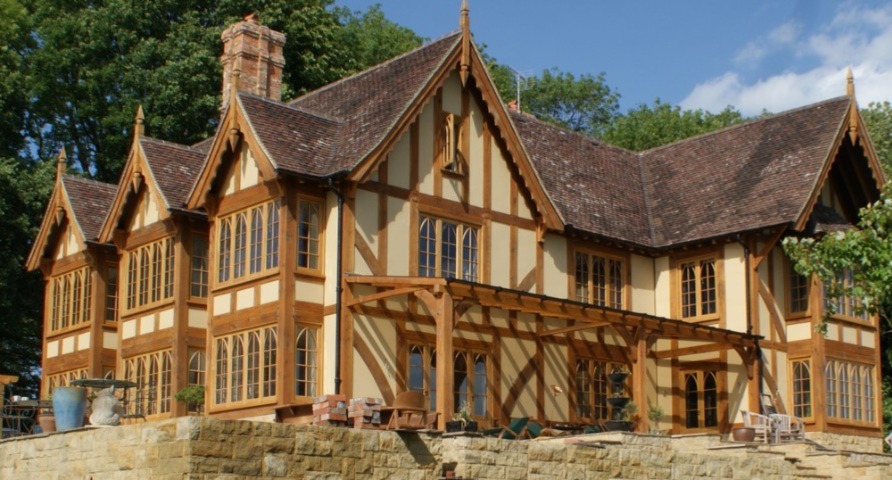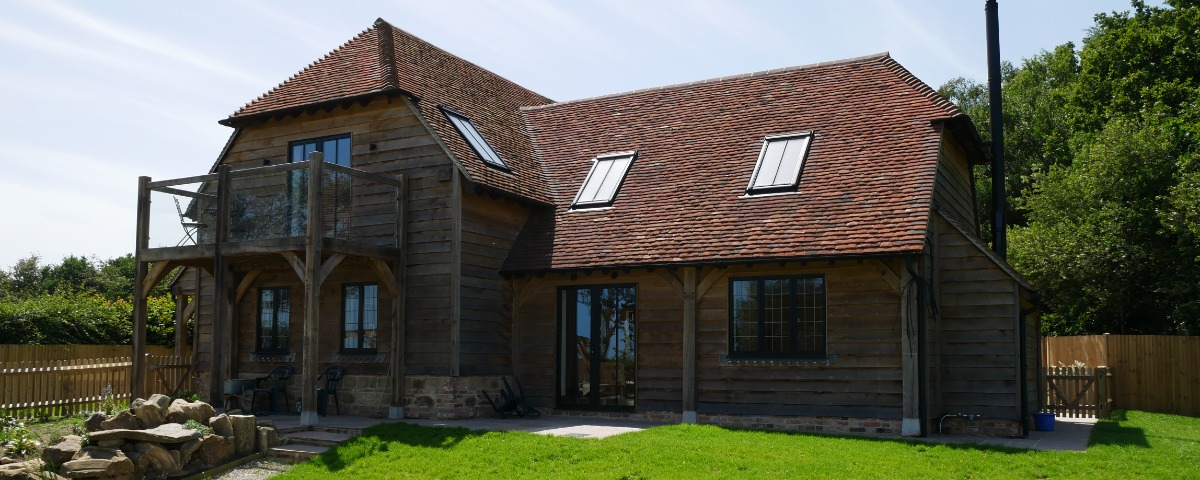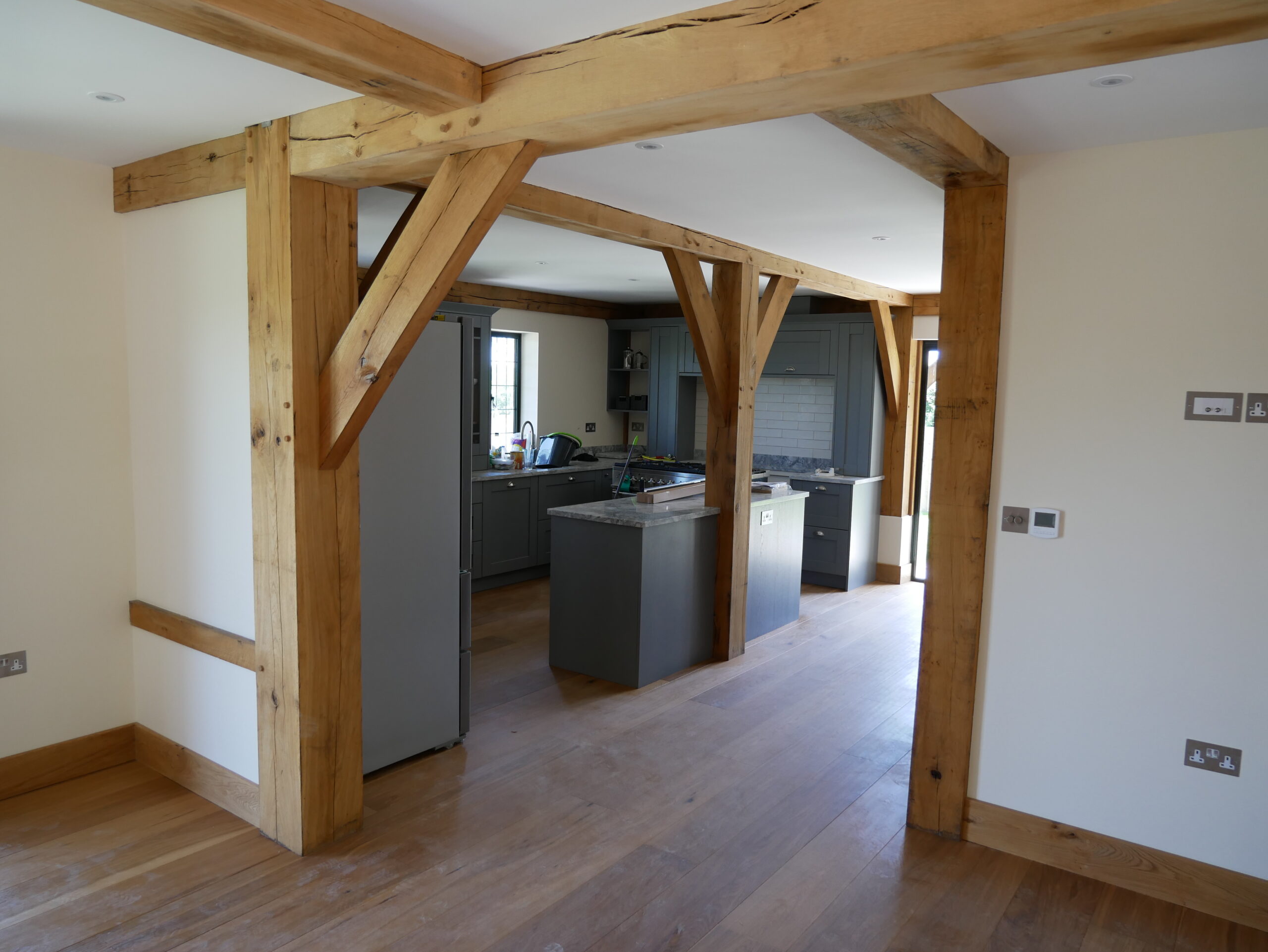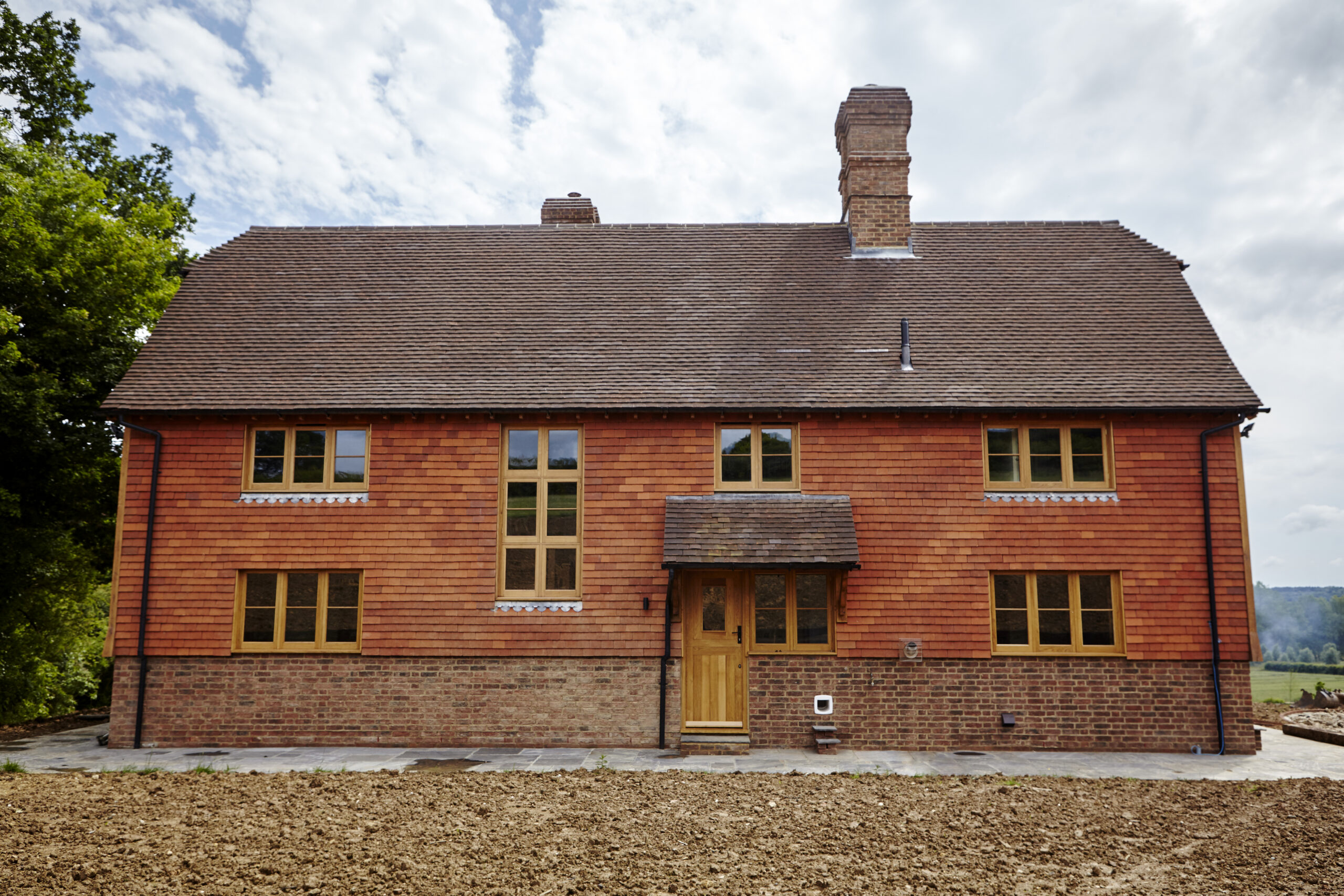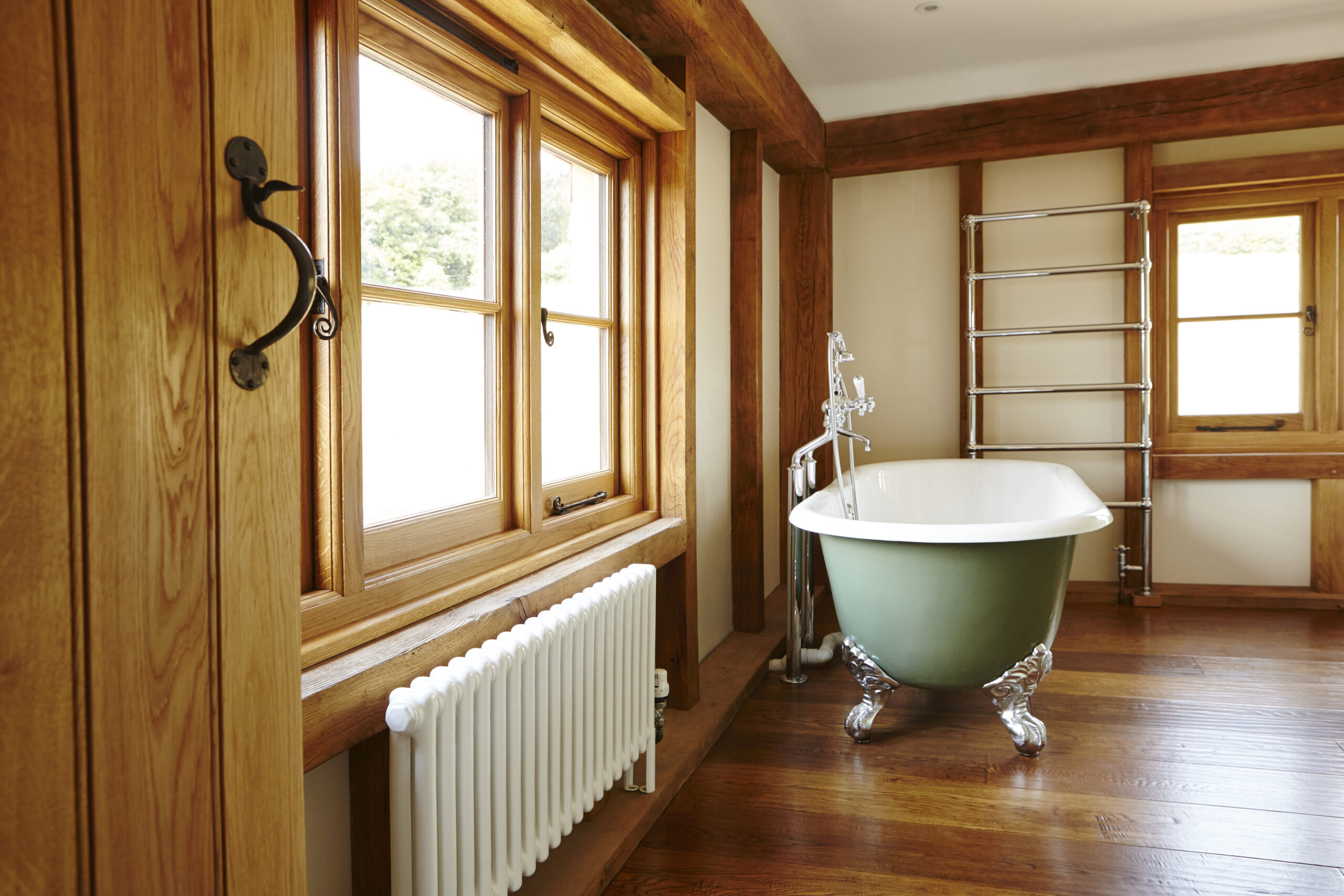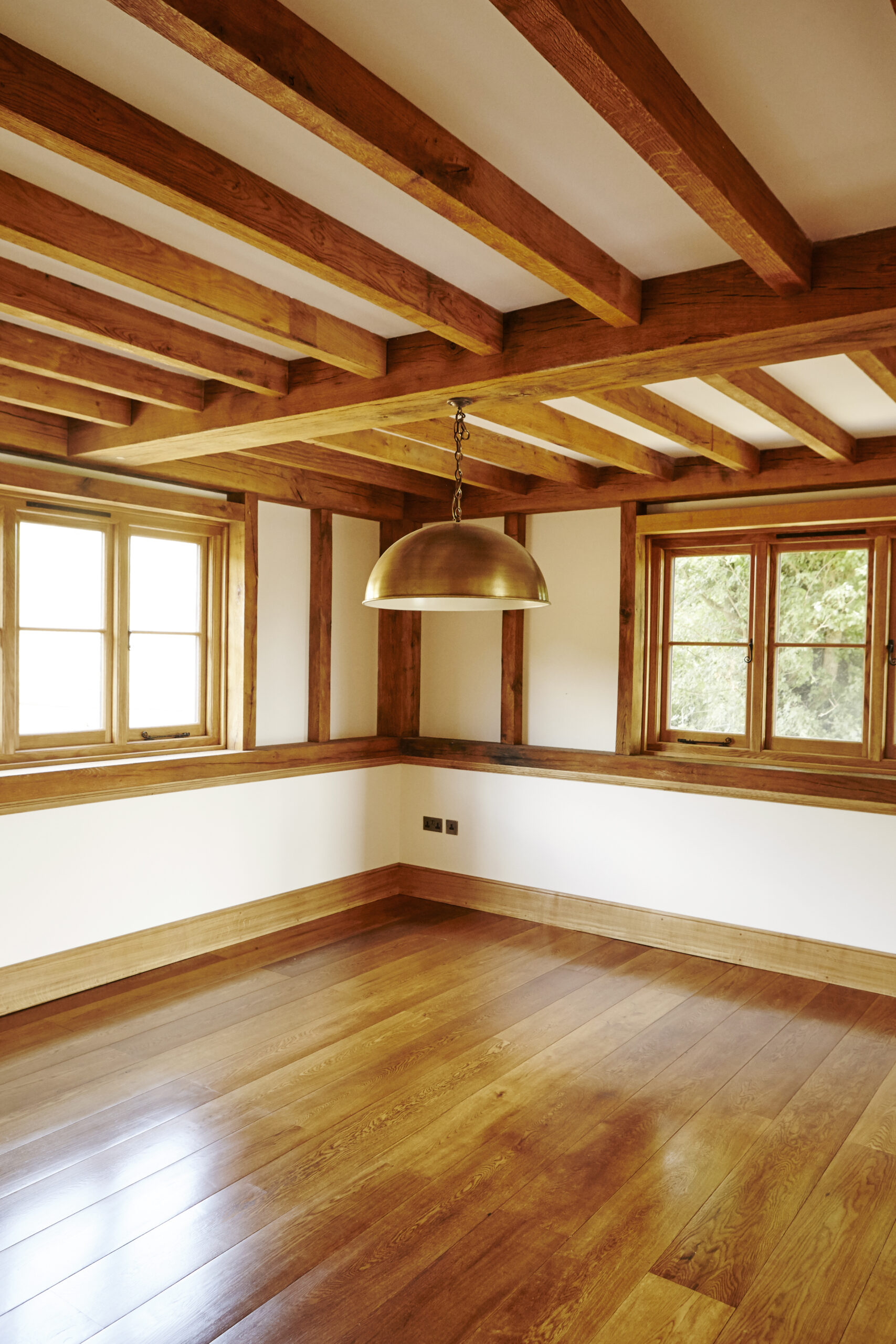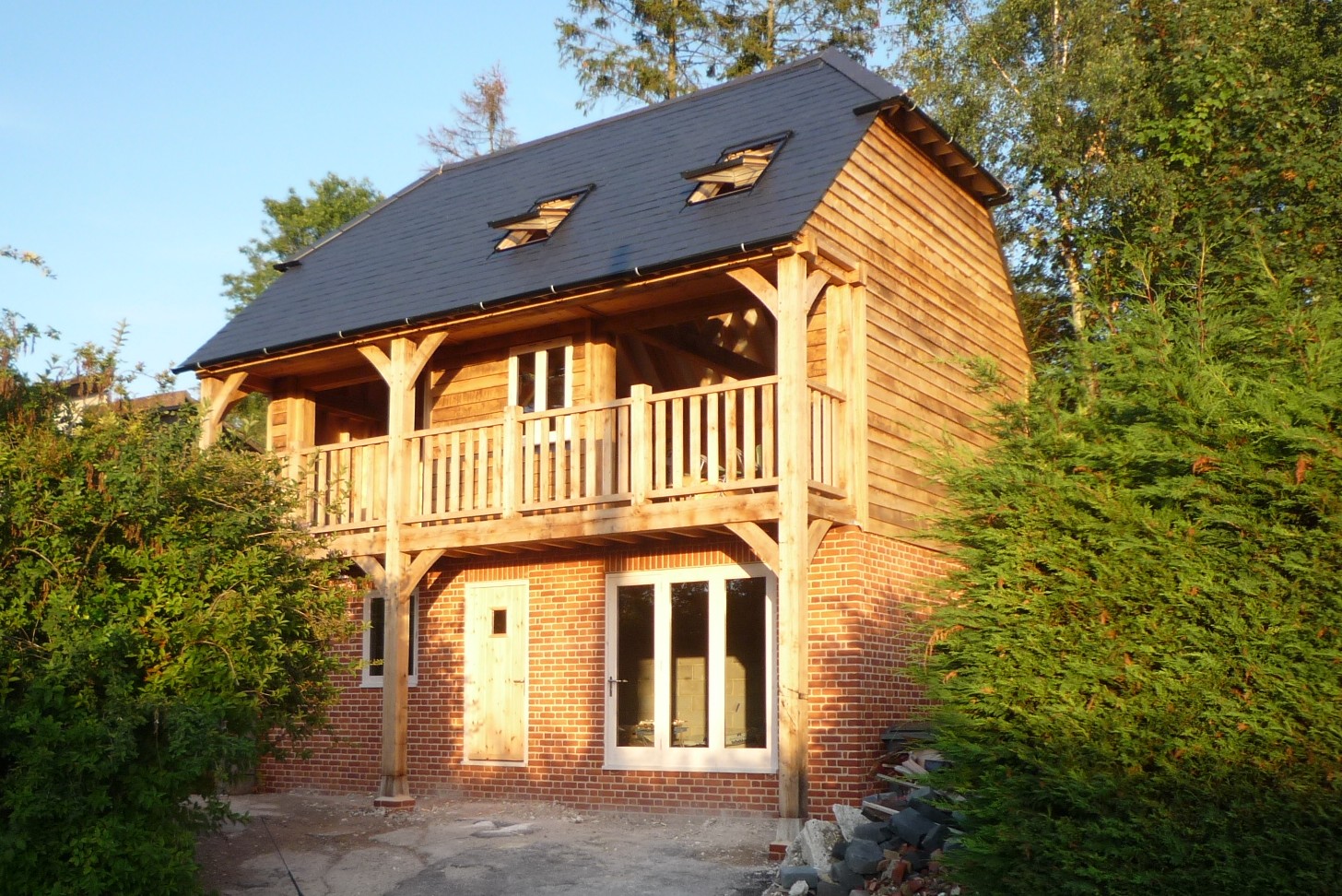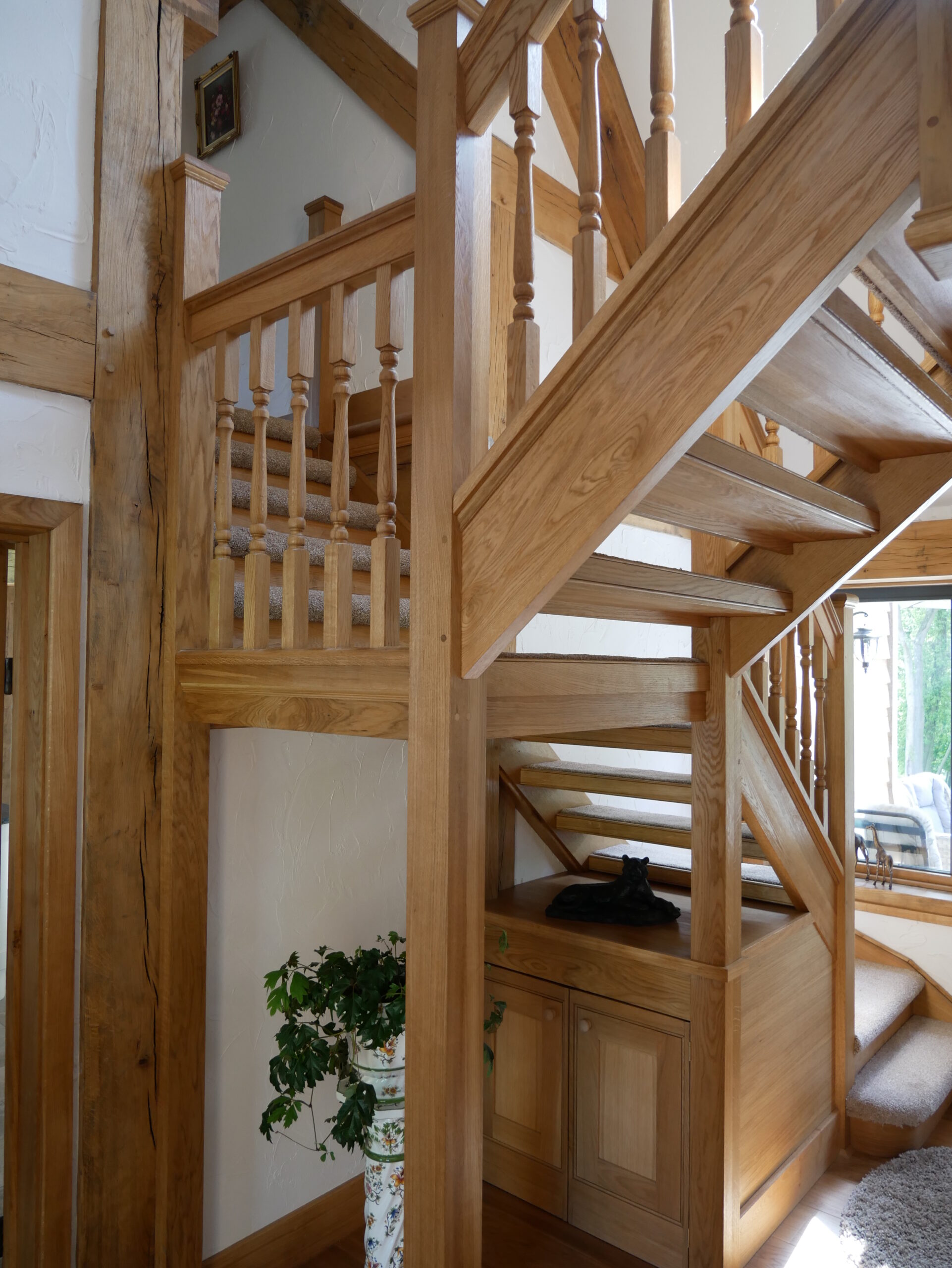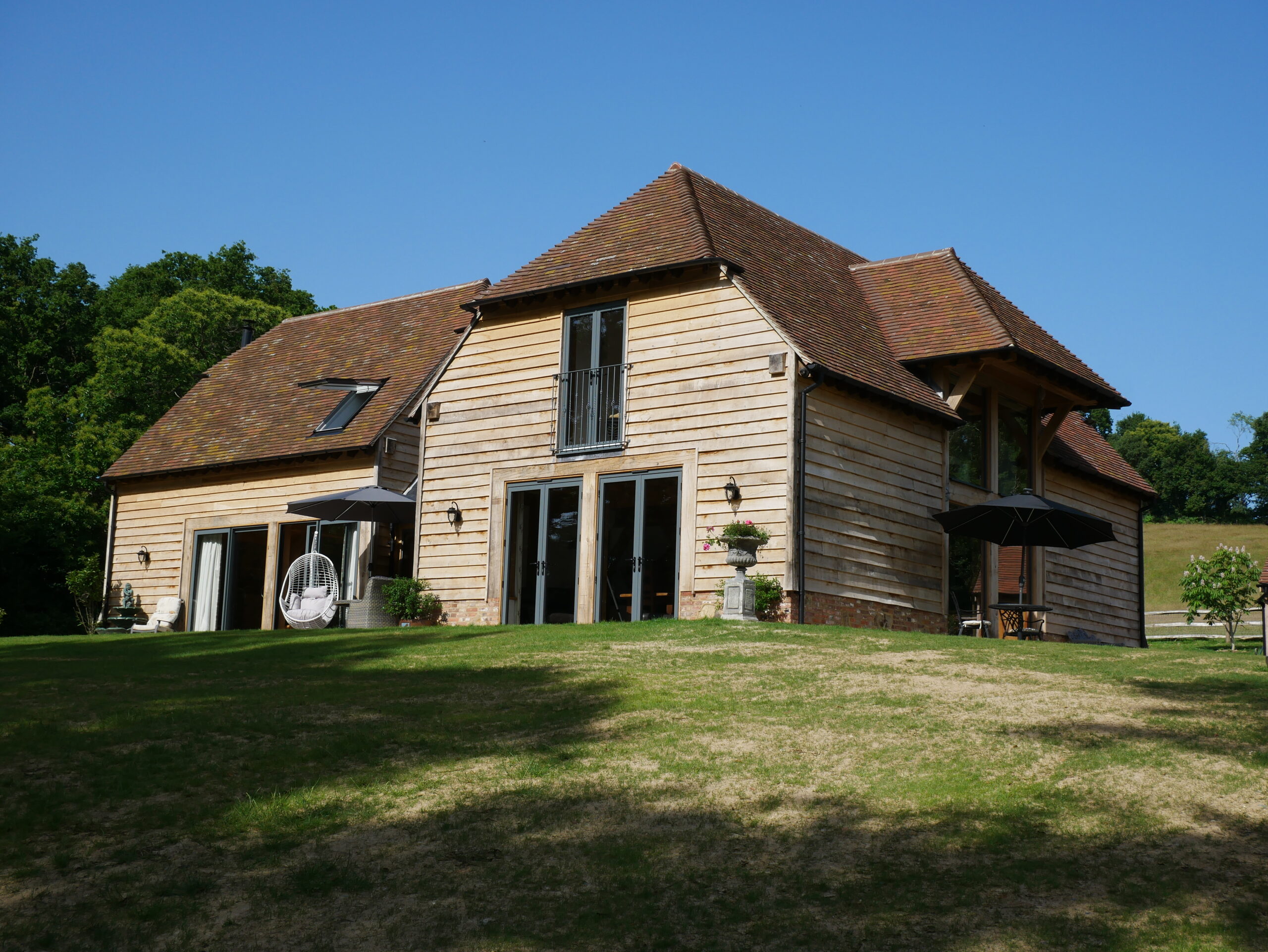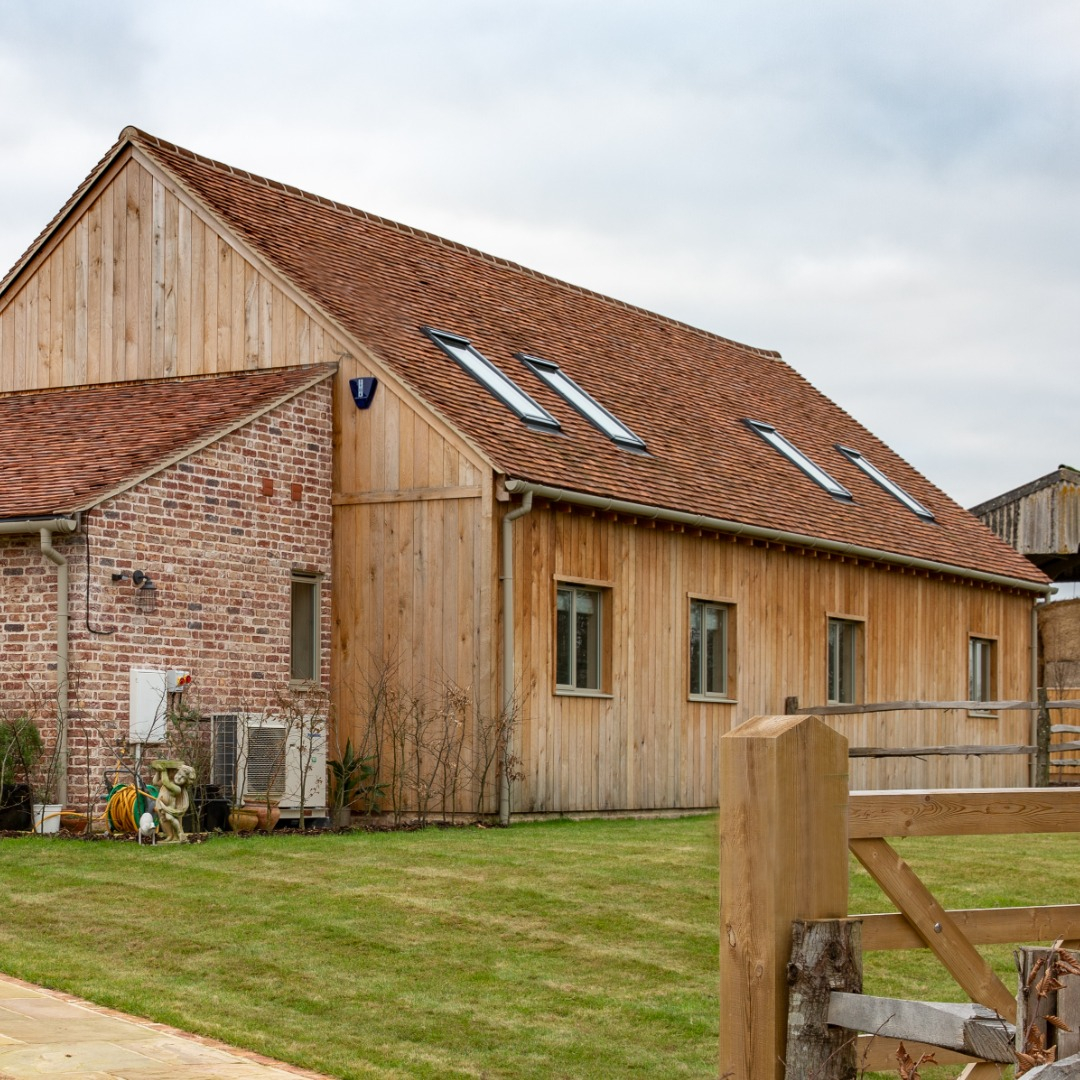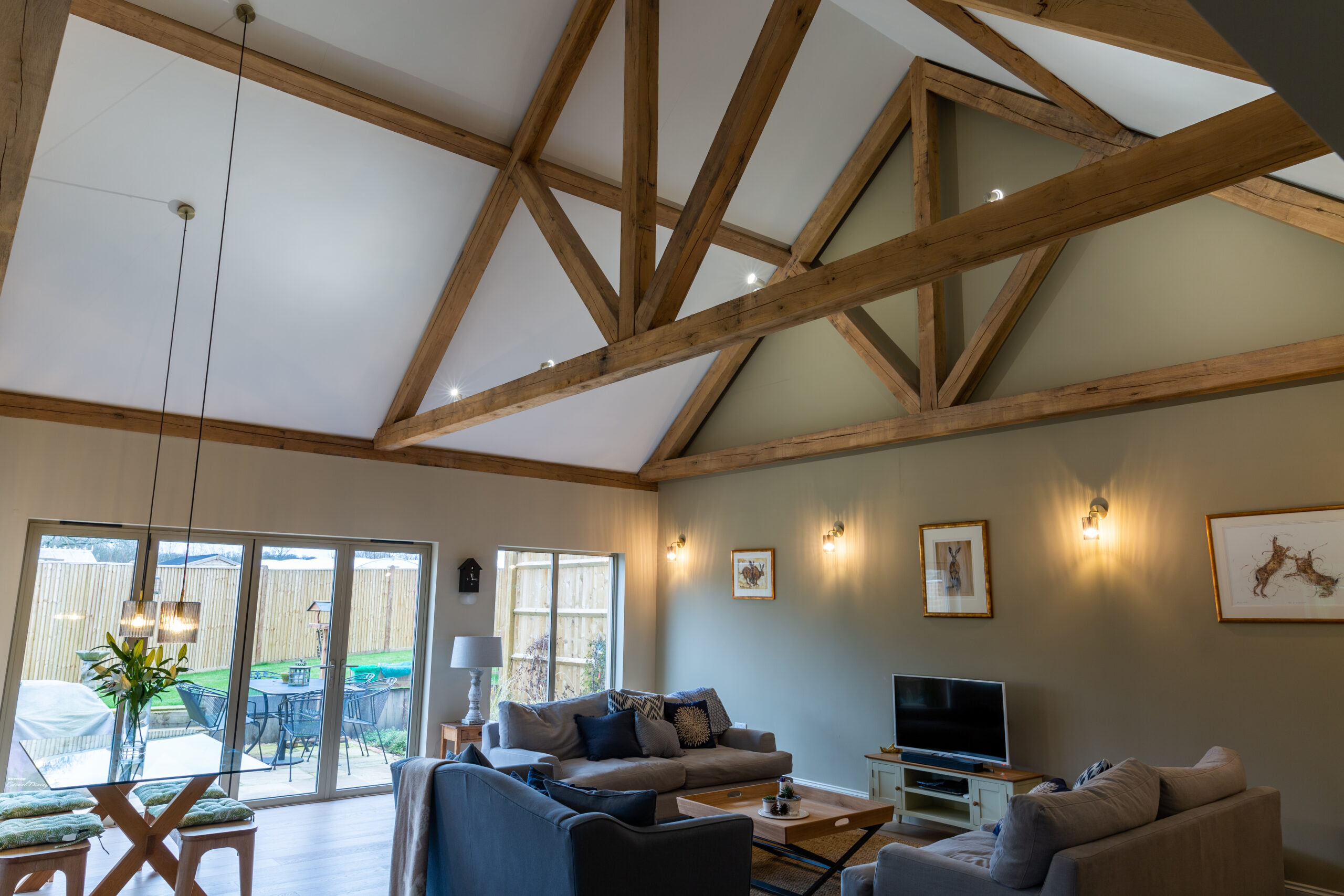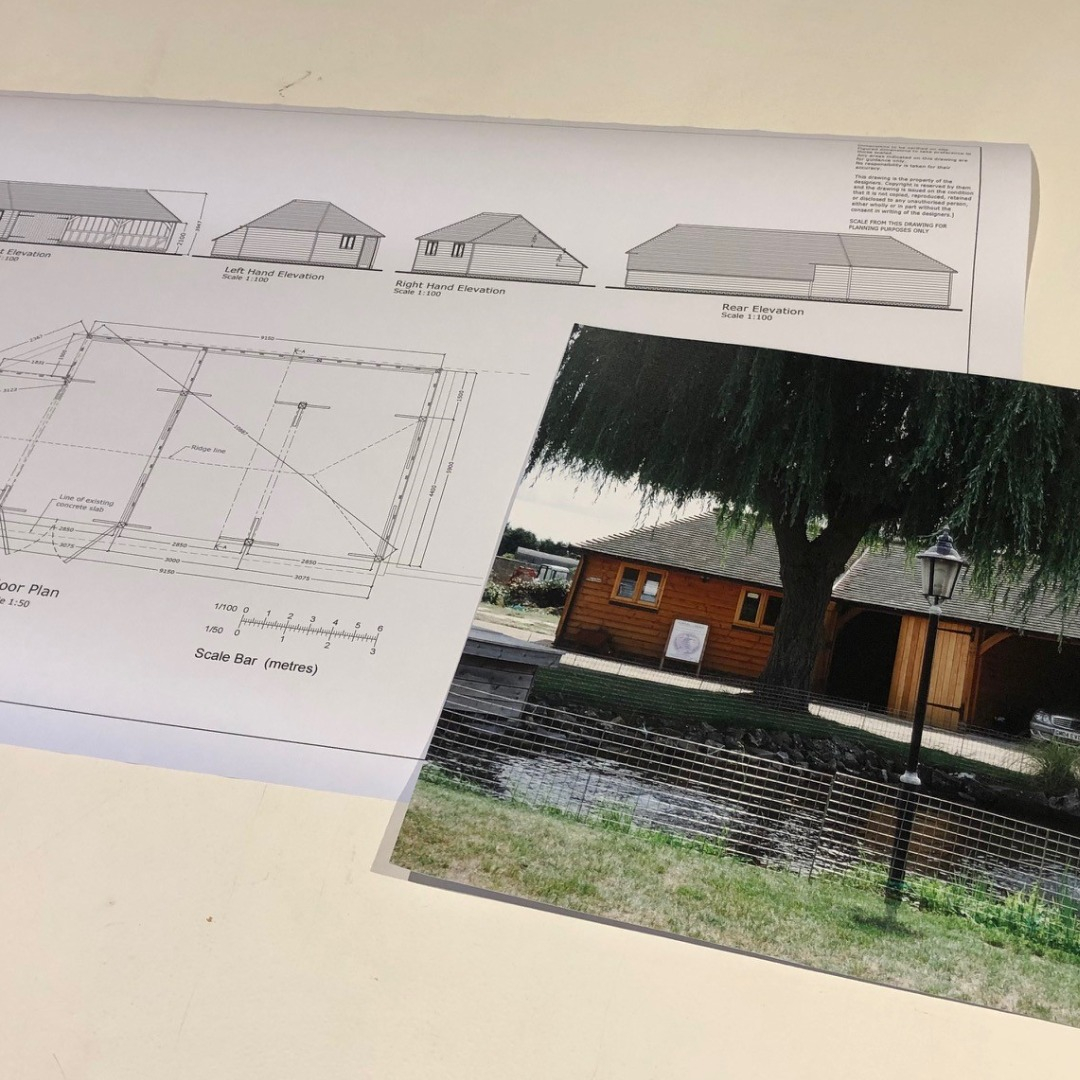 PLANNING
Legislation around the construction of a new home can be complex and the ultimate responsibility for ensuring your project meets planning and building regulations lies with you.
We recommend you check the latest guidance on the Planning Portal and make a phone call to your local authority to obtain the information required.
We are able to assist with the Planning Permission process, if required, and can provide Planning Drawings for submission with an application.
BUILDING REGULATIONS
As a guide, building regulation approval is usually required if your building has an internal footprint greater than 30m2 or is less than 1m from a boundary with a floor area greater than 15m2. If the building contains habitable accommodation or has a fixed heating system, approval will be required.
However, regulations are subject to change, so please obtain definitive guidance from your Planning Officer or Building Inspector.
Please contact our team if you require further advice or a full planning service.
GET A QUOTE
Fill out our quick form below and we'll be in touch shortly about a quote for your dream oak frame building.