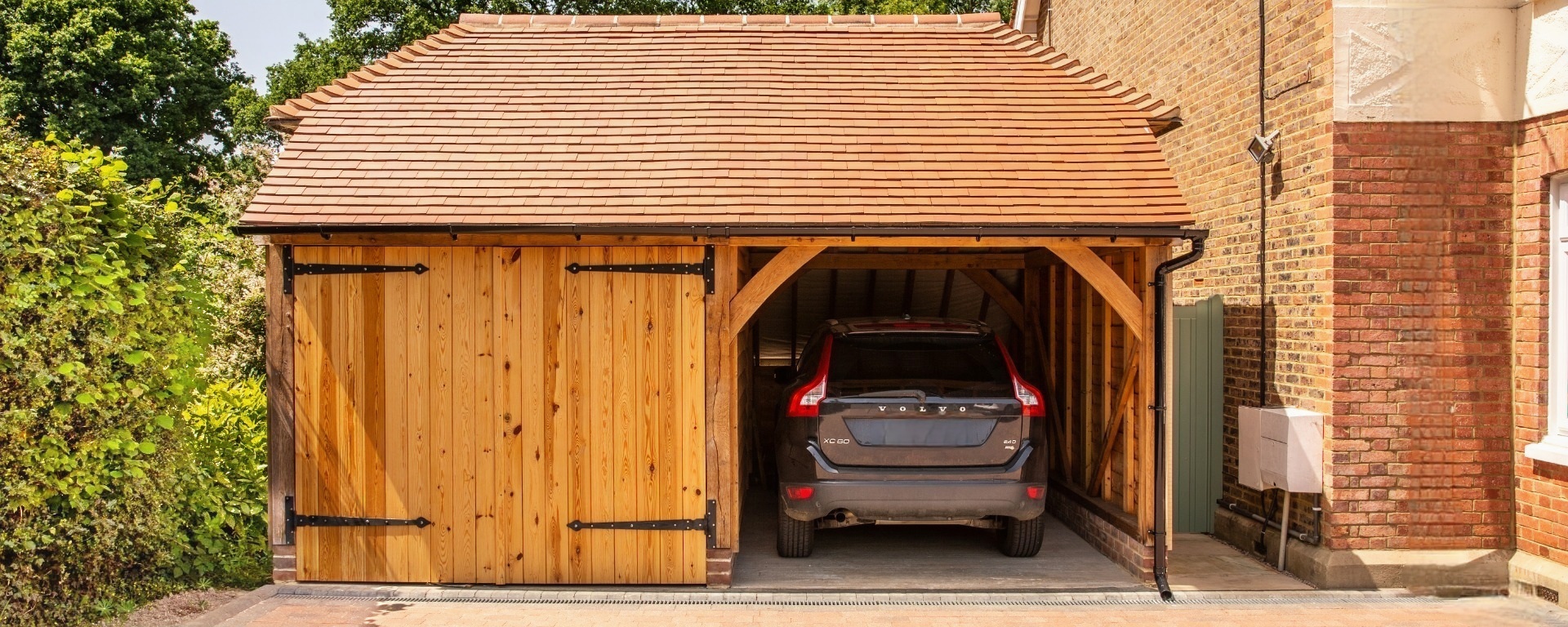 OUR 2 BAY OAK GARAGE RANGE
Of all the sizes, 2 bay oak frame garages are the most popular. We offer 12 standard 2 bay oak framed garage kits, featuring gable, hip or barn-end rooflines. All designs can be modified to your requirements. Many customers choose to have one bay open for parking, with the other secured for storage using our garage doors. Log stores, half bays and partitions can also be added. Many of our standard 2 bay garage kits have a footprint of under 30m2 and therefore may be exempt from both planning permission and building regulations (dependent on your property and local council). Give us a call on 01435 860 260 or complete the enquiry form below for more information or to get a quote.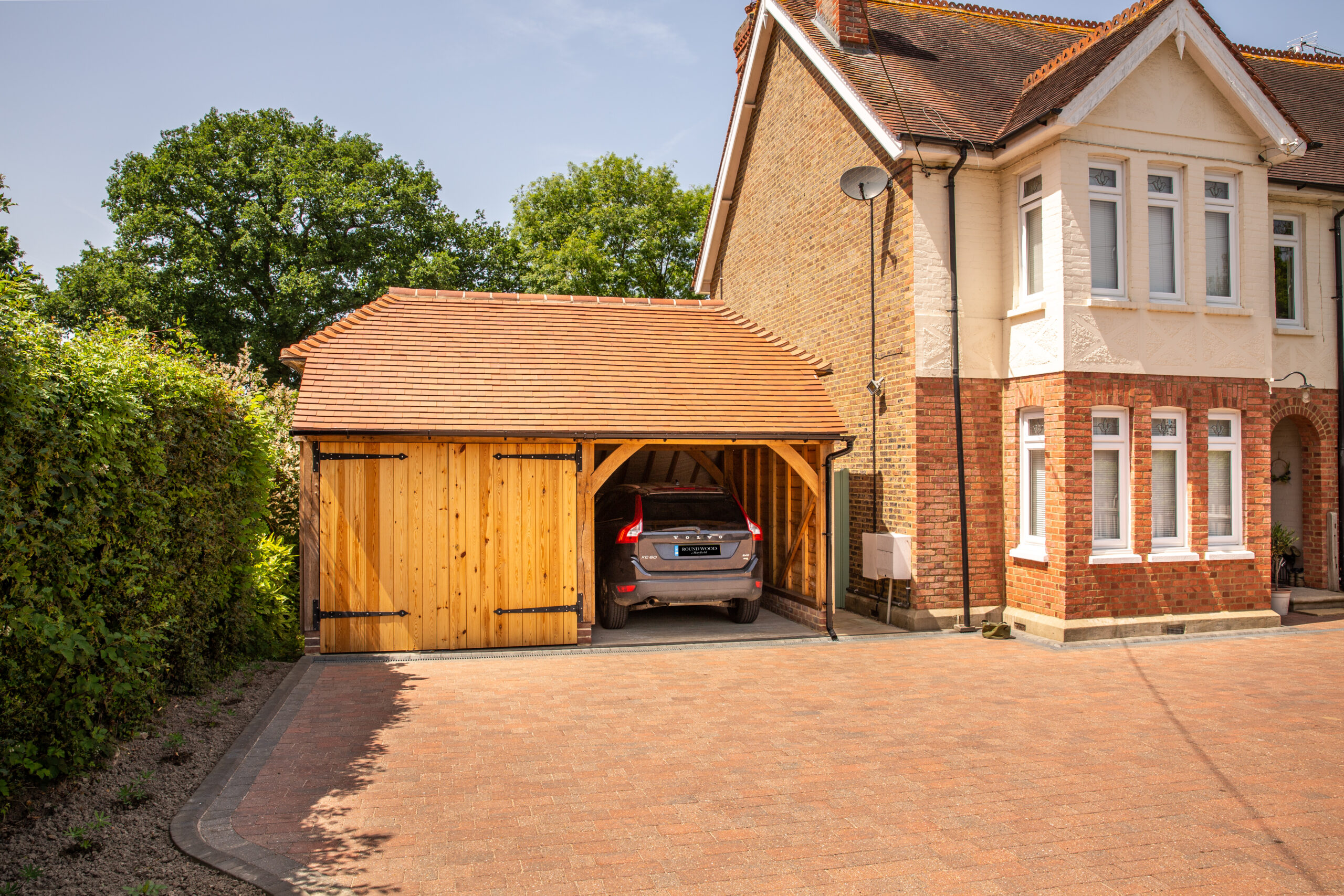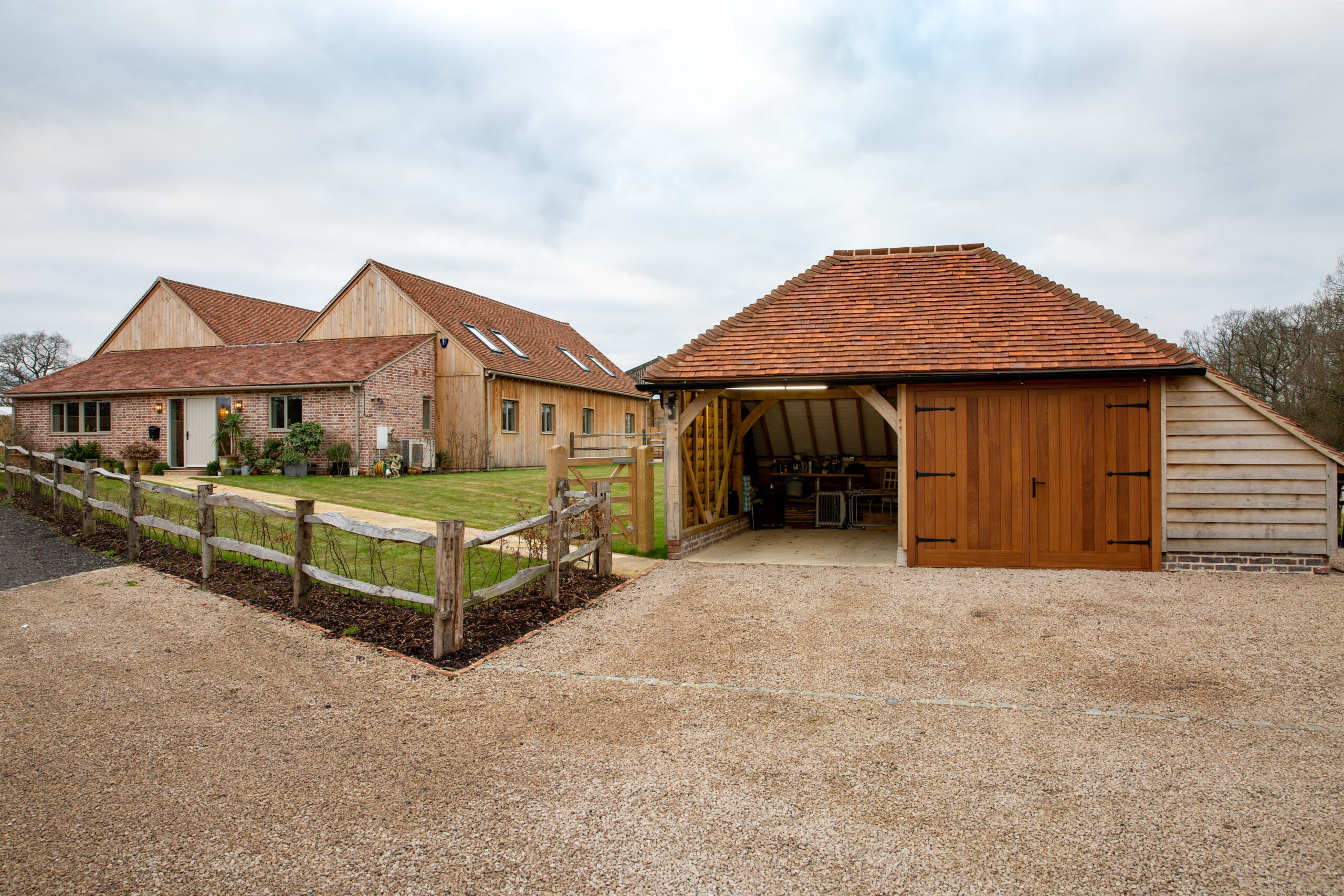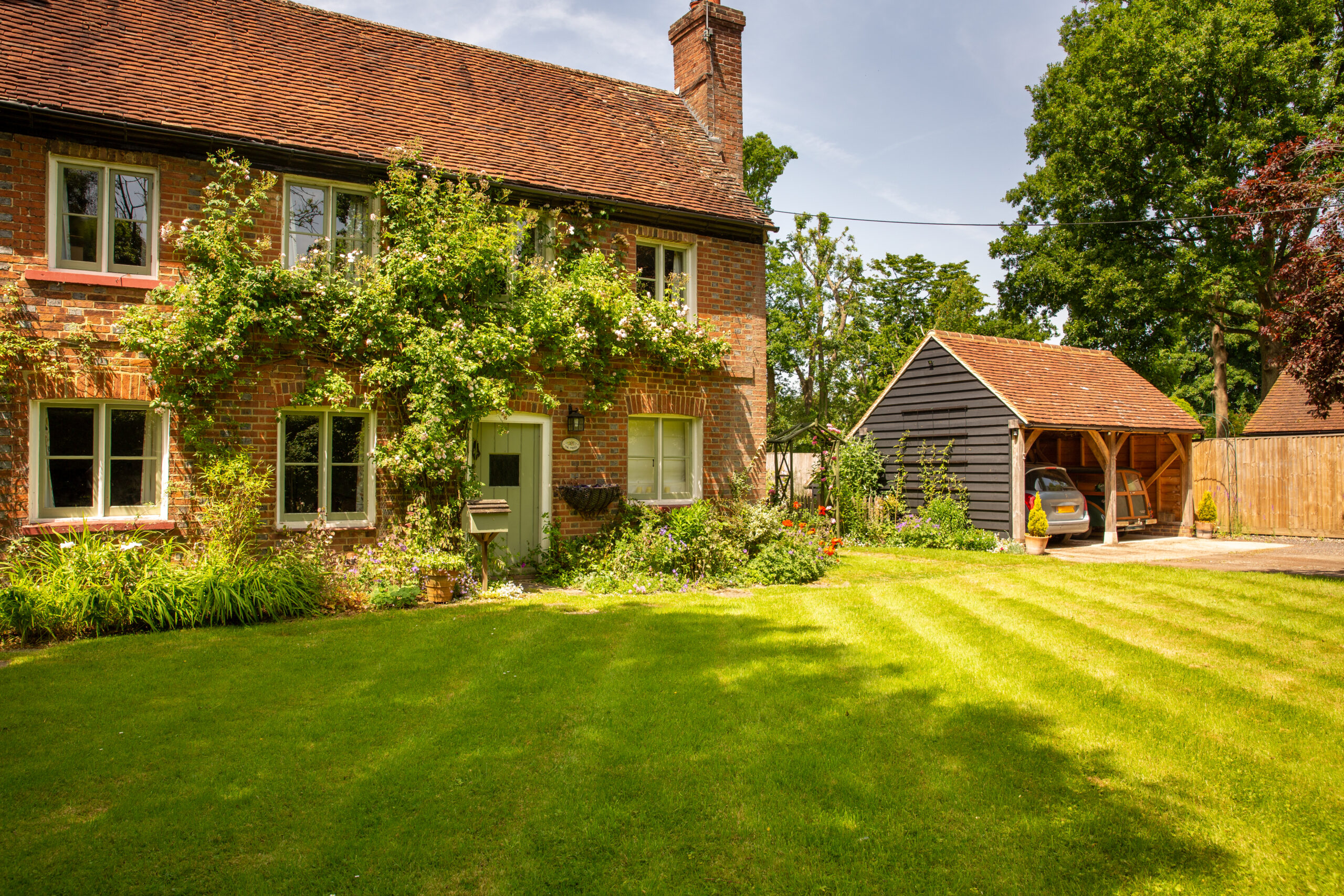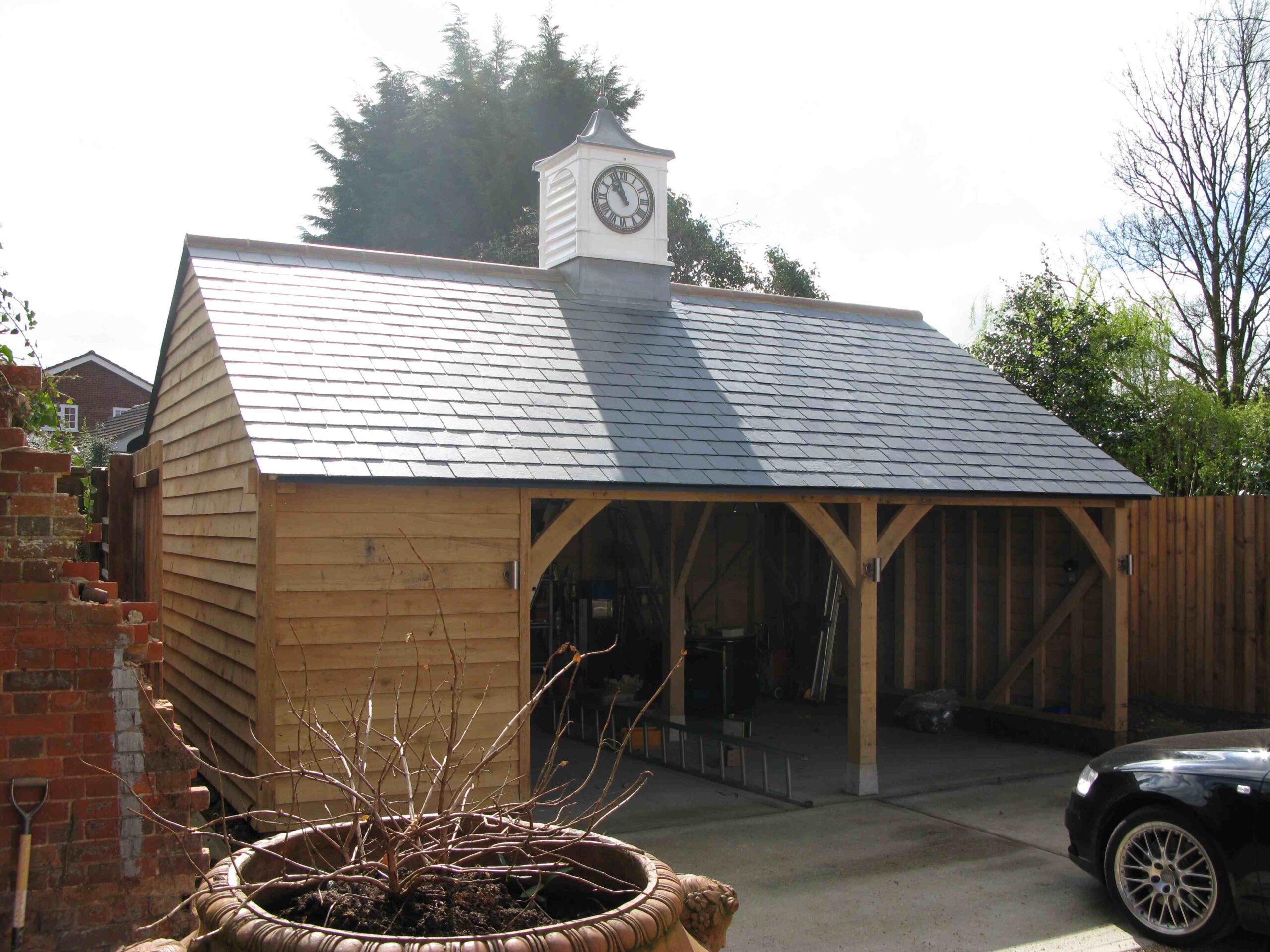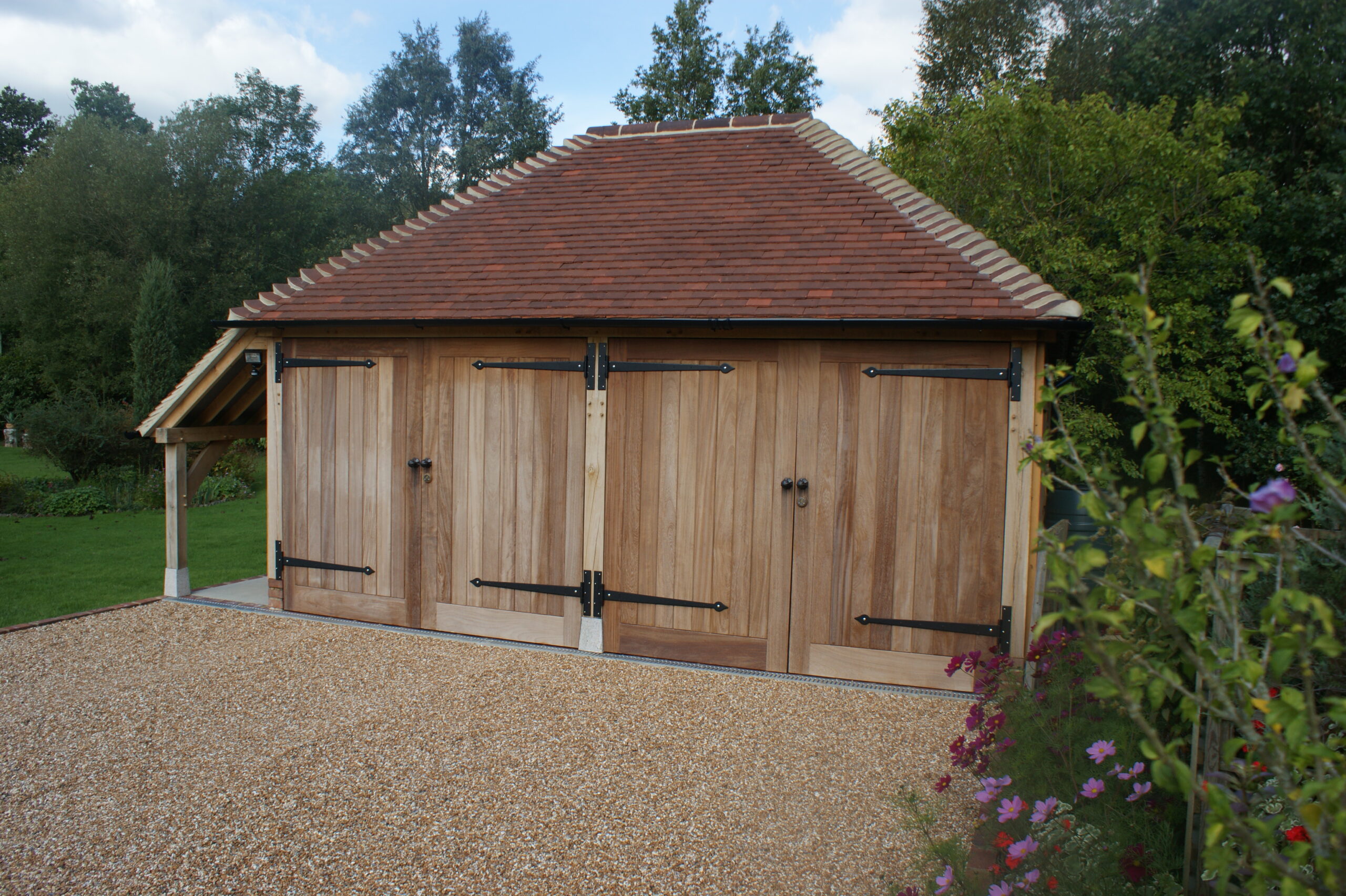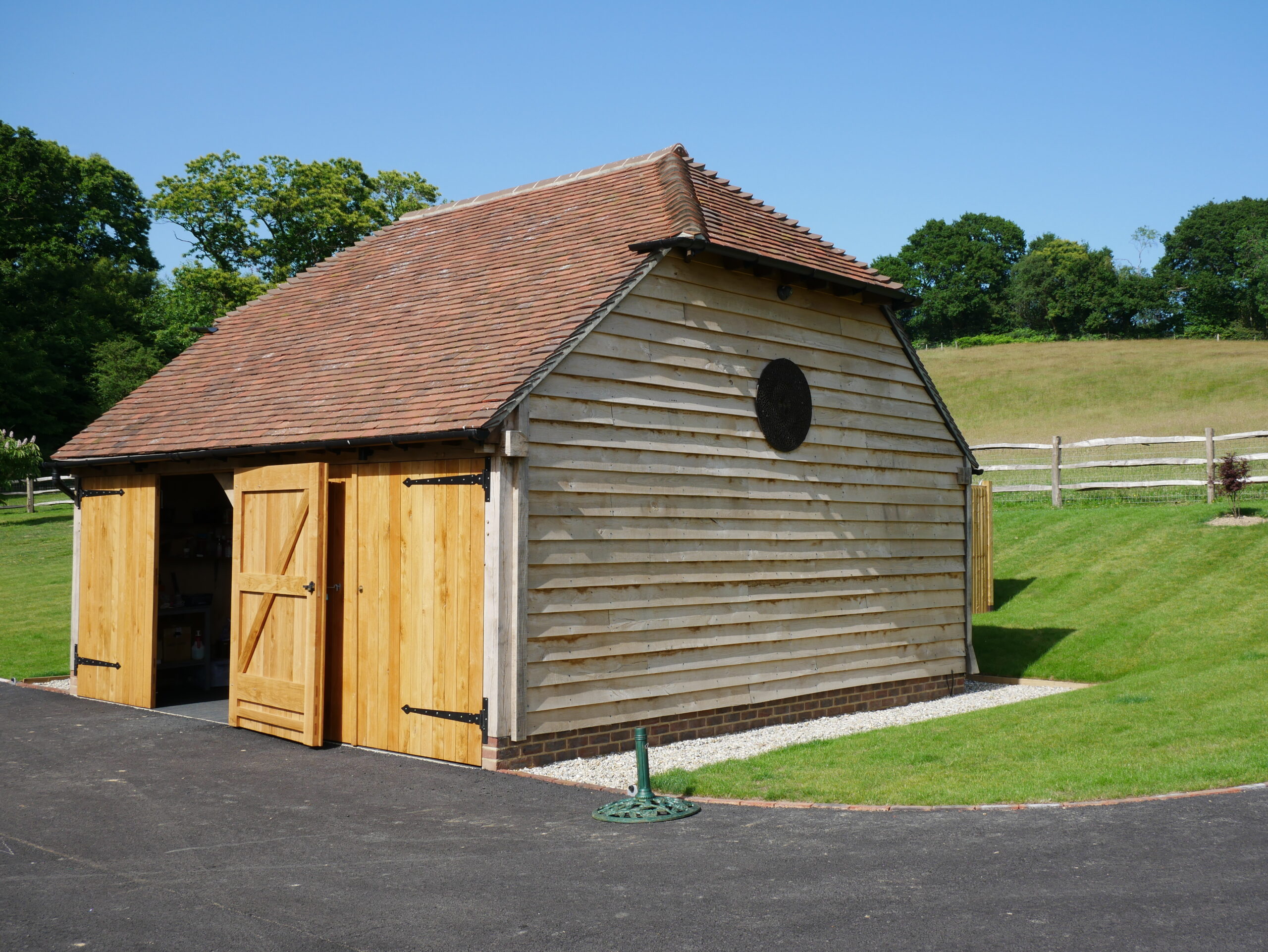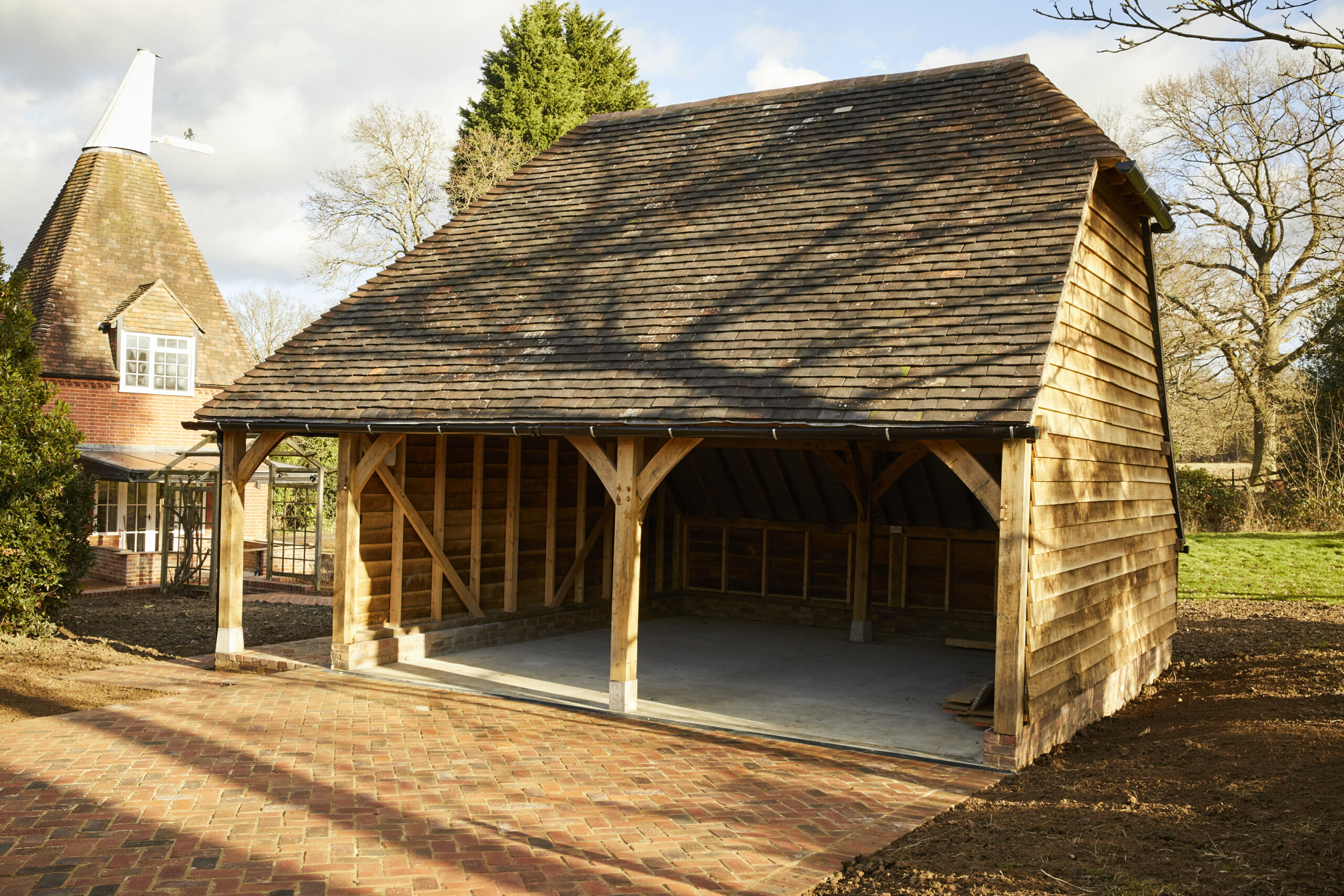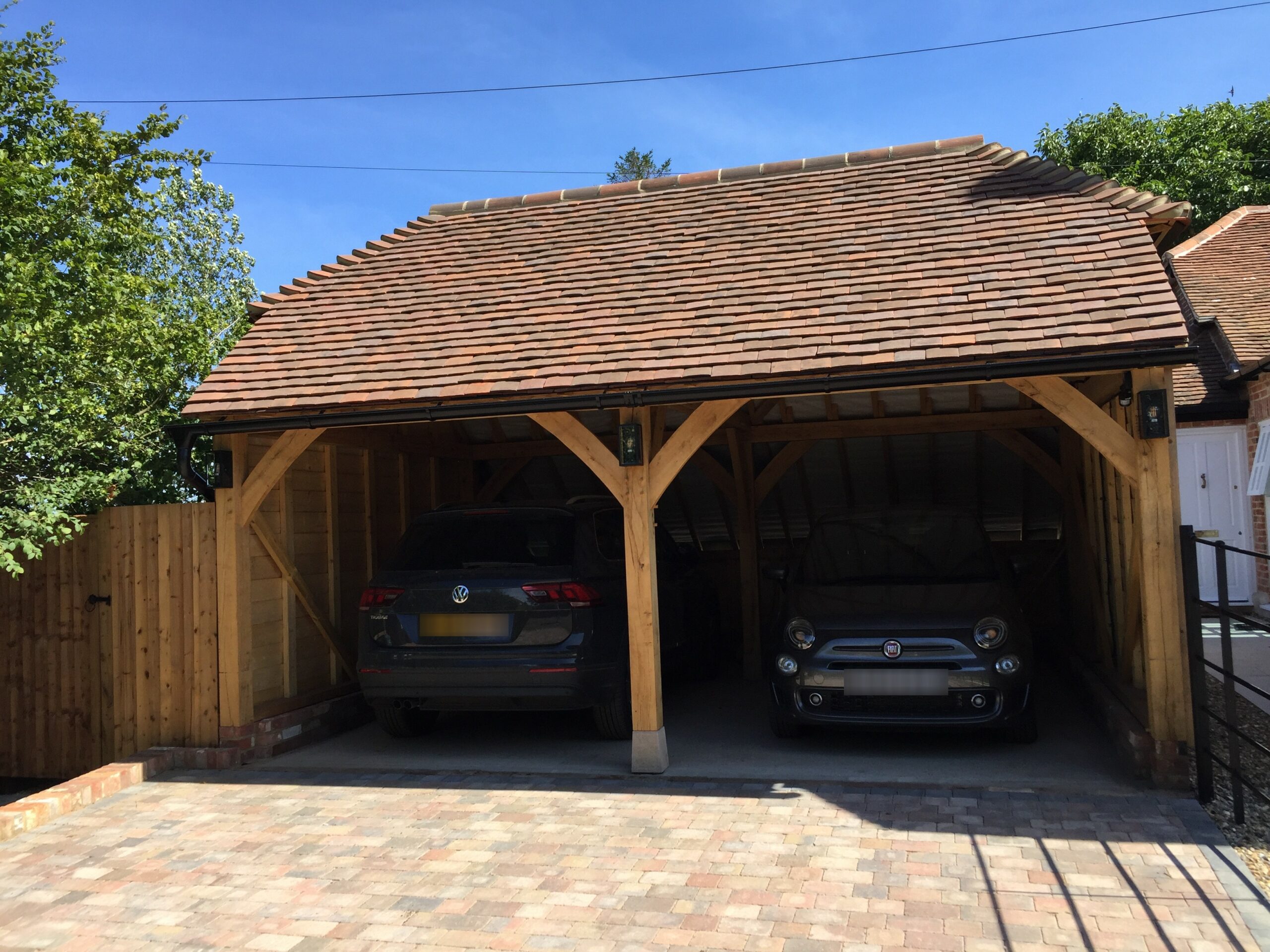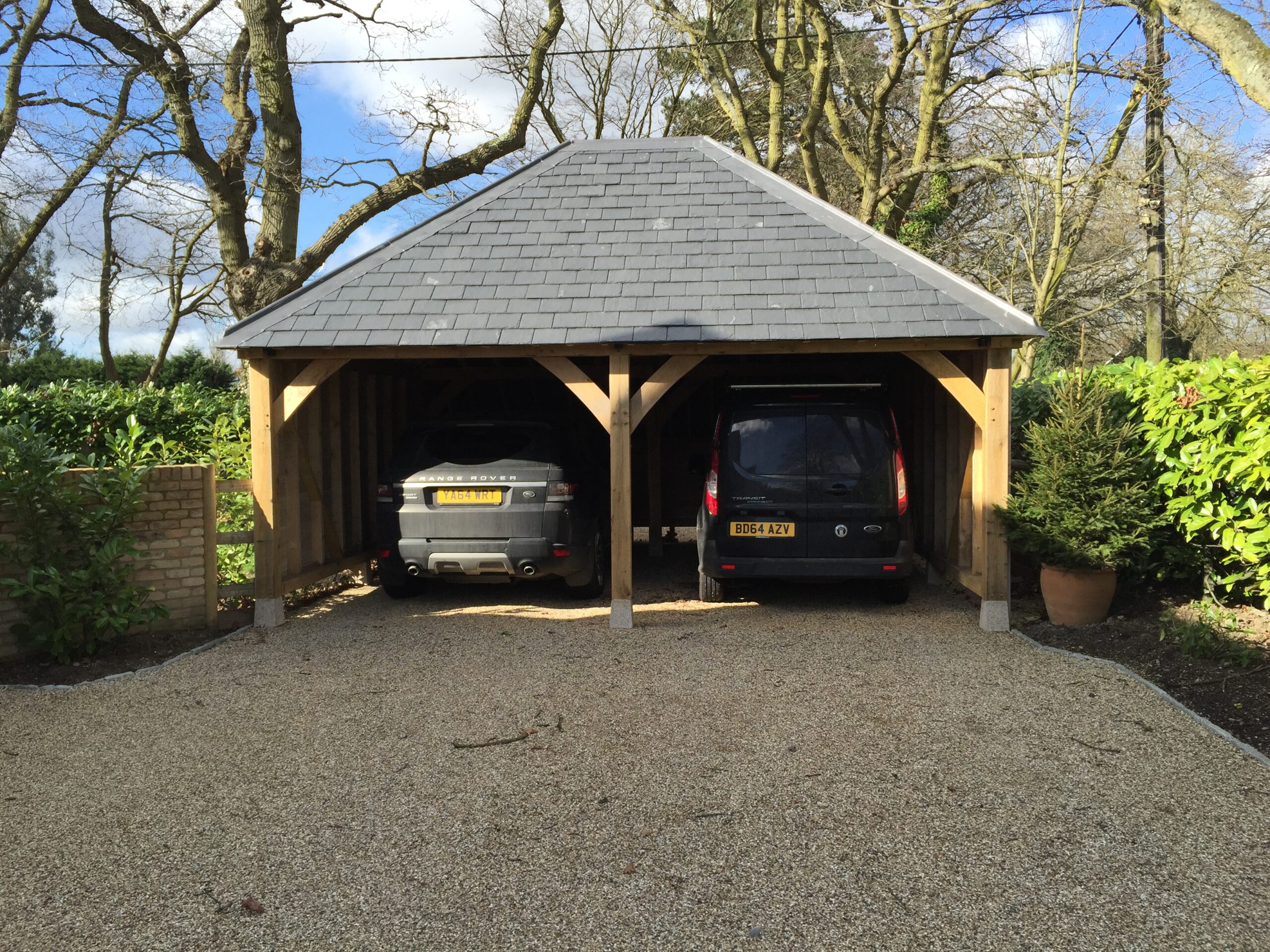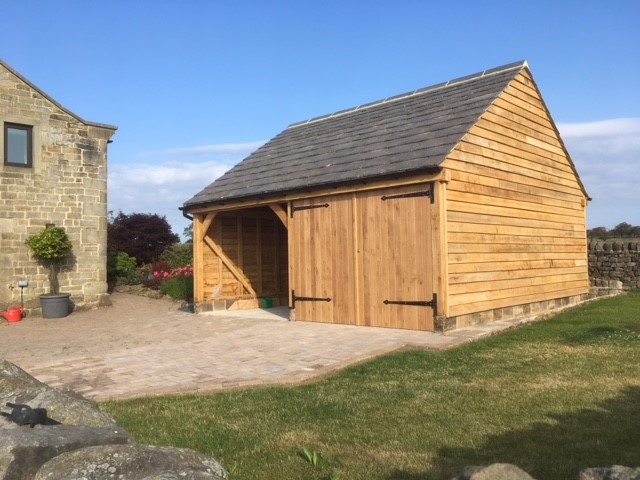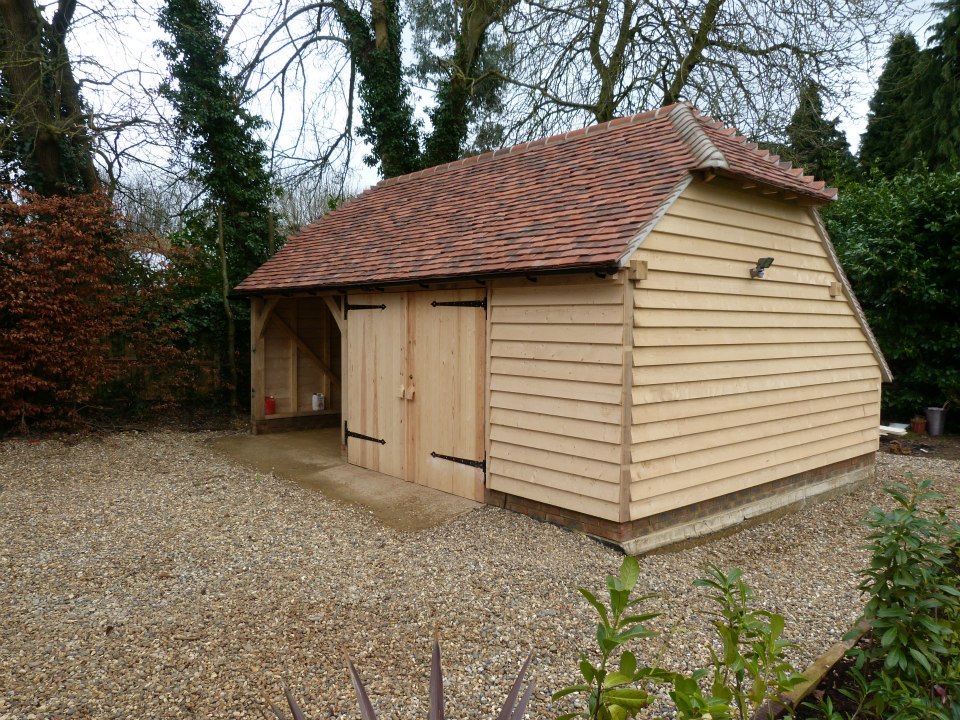 GET A QUOTE
Fill out our quick form below to get a quote for your dream oak frame garage.