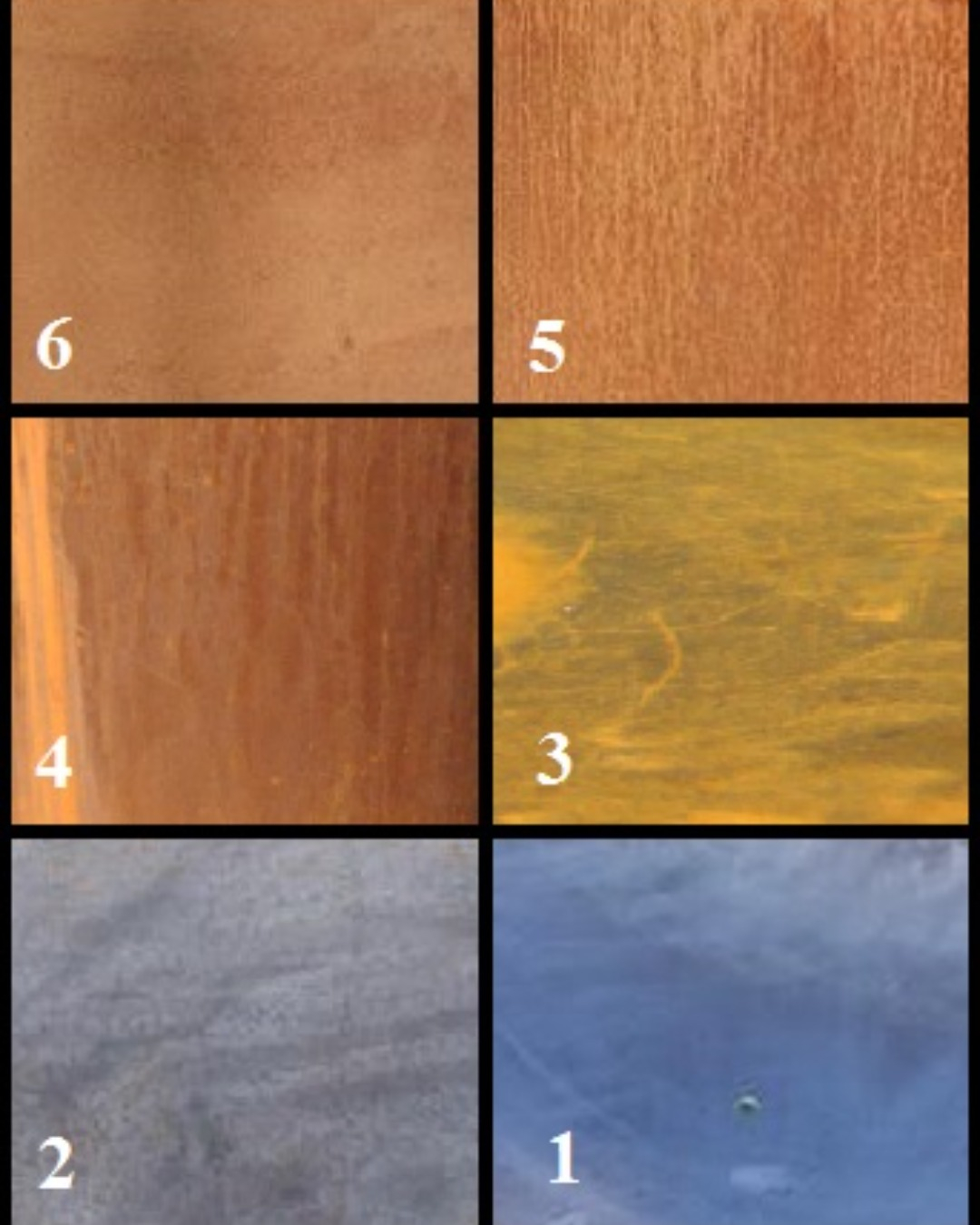 CORTEN STEEL WEATHERING GUIDE
Stage 1 – Freshly manufactured Corten Steel. At this stage the dark oily residue coats the Corten Steel.
Stage 2 – The oily residue is beginning to break down, as the Corten Steel begins to weather.
Stage 3 & 4 – The "Run-Off" stage – This can take around 3 to 9 months depending on weather and positioning.
Stage 5 & 6 – The final stages of the weathering process. Some "Run-Off" may still occur as the Corten Steels patina develops to a striking, more consistent appearance.
CORTEN STEEL RUN-OFF
During the weathering process the Corten Steel produces carbon run off or staining to adjacent materials such as stone or concrete. To reduce this possible staining, some Corten Steel products are supplied with small feet or a stand, lifting the product and preventing direct contact with the flooring material. After the initial reactive period Corten Steel will cure and self-seal with little to no carbon run off. The weathering process of Corten Steel is integral to this product and as such we will not accept any responsibility for damage caused to surrounding materials as a result of carbon run off from Corten Steel products. Please ensure you do not place your product on any surface that may be damaged during the weathering process.
GET IN TOUCH
Looking for advice or have a question? You may find the answer in our FAQs here. Alternatively, fill out our quick form below and we'll put you in touch with the right person in our team! We'll get back to you by the end of the next working day.