In addition to being incredibly strong and durable, Corten Steel requires no maintenance. It is extremely popular for its warm rich, rust finish; something not usually associated with metal.
When you first receive your Corten Steel water feature, it could be at any point in the weathering process. On exposure to the elements, Corten Steel develops a protective layer of rust which acts as a shield for the blue steel inside and prevents further corrosion. This is part of the steels weathering process which we have broken down into six stages below to help you understand where in the process your Corten Steel water feature is, and what to expect next.
During the weathering process the Corten Steel produces carbon "run-off" or staining to adjacent materials such as stone or concrete. To reduce this possible staining, some Corten Steel products are supplied with small feet or a stand, lifting the product and preventing direct contact with the flooring material. After the initial reactive period, Corten Steel will cure and self-seal with little to no carbon run-off. Please ensure you do not place your product on any surface that may be damaged during this integral part of the weathering process. We cannot accept  responsibility any for damage caused to surrounding materials as a result of carbon run-off.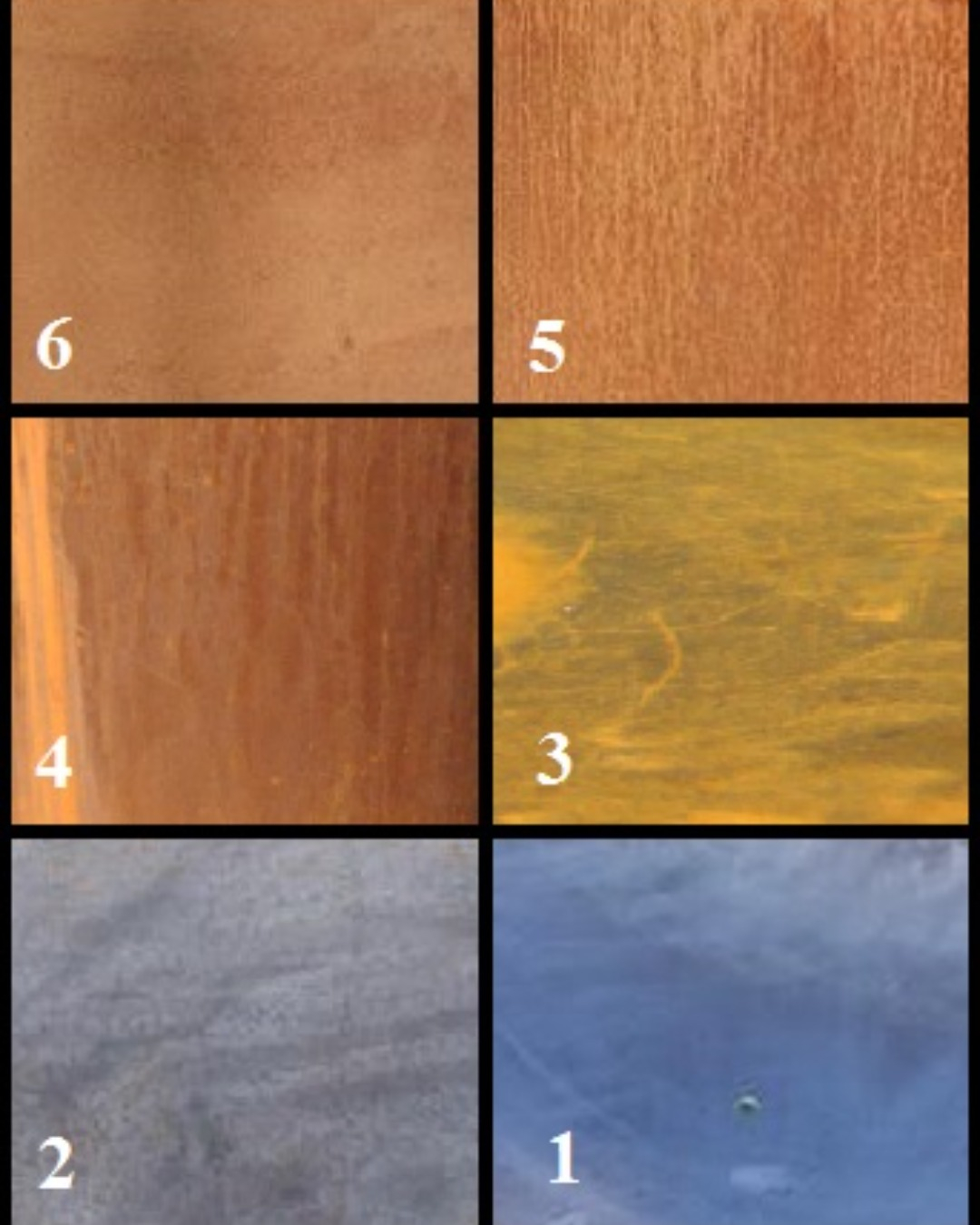 CORTEN STEEL WEATHERING GUIDE
Stage 1 – Freshly manufactured Corten Steel. At this stage the dark oily residue coats the Corten Steel.
Stage 2 – The oily residue is beginning to break down, as the Corten Steel begins to weather.
Stage 3 & 4 – The "Run-Off" stage – This can take around 3 to 9 months depending on weather and positioning.
Stage 5 & 6 – The final stages of the weathering process. Some "Run-Off" may still occur as the Corten Steels patina develops to a striking, more consistent appearance.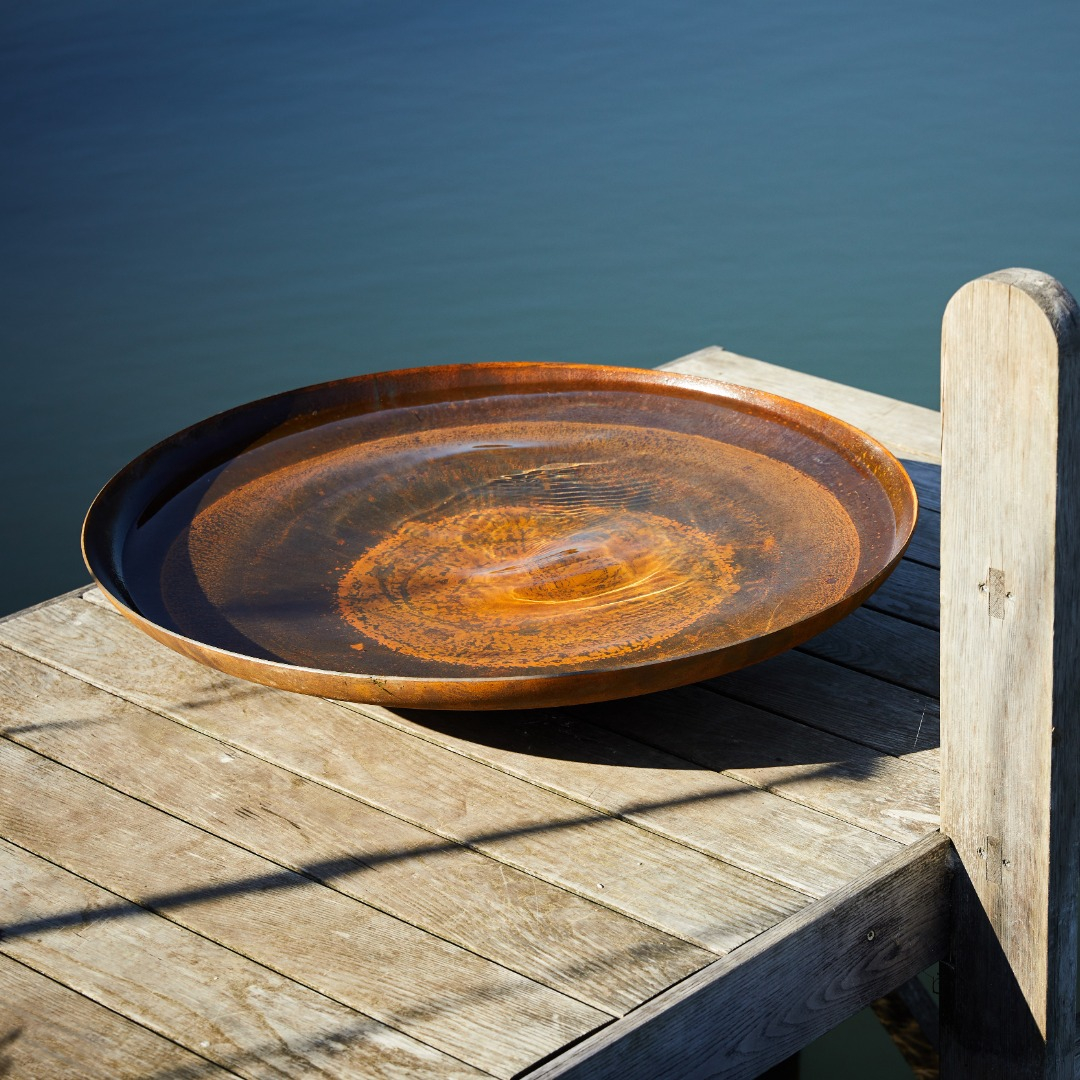 BECOME CRYSTAL CLEAR ABOUT PH LEVELS
If the water you will be using in your Corten Steel feature does not have a neutral PH level, the run-off process will be prolonged and an ongoing residue may form. As such, we suggest the use of a neutralising water supplement. Alternatively, the steel can be varnished with a rust oil, such as Owatrol. This should be carried out when the finish has developed to a satisfactory stage. We would still recommend maintaining neutral PH levels afterwards.
GET IN TOUCH
Looking for advice or have a question? You may find the answer in our FAQs here. Alternatively, fill out our quick form below and we'll put you in touch with the right person in our team! We'll get back to you by the end of the next working day.