LANDSCAPES SOLUTIONS WITH OUR SUSTAINABLE CORTEN STEEL
CRAFT EXQUISITE LANDSCAPES WITH OUR SUSTAINABLE CORTEN STEEL GARDEN COLLECTION
Clients today are on the lookout for landscaping solutions that not only beautify their spaces, but also reflect their commitment to the environment. For garden designers and landscapers, this escalating demand poses a complex challenge.
But this is where corten steel's unique patina and eco-friendly construction can help, providing your clients with what they need whilst ensuring a sustainable procurement process.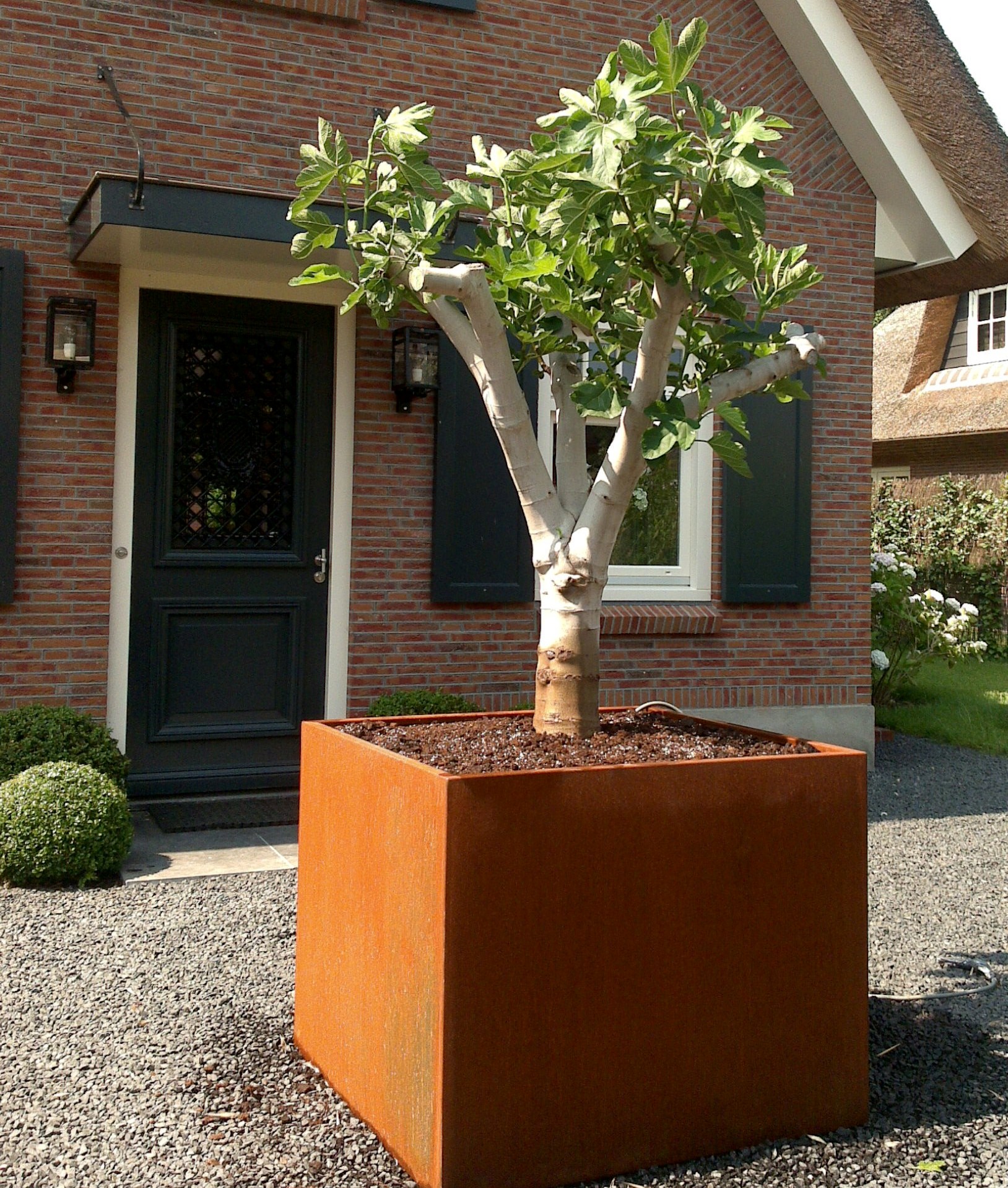 The Corten Steel Difference
Our corten steel garden features are constructed from 60% recycled steel, supporting a circular economy right from the get-go, but where our range truly shines is in its longevity and resilience.
Known for its distinctive weathered appearance, this steel has an inherent ability to resist the full range of British weather. The rusty patina it forms after long exposure acts as a shield against further corrosion, resulting in a garden feature that requires little to no maintenance.
This extended lifecycle carries profound ecological implications. Materials that last longer mean fewer replacements, and fewer replacements significantly reduce a household's wastage.
Why Corten Steel is the Choice for Eco-Conscious Clients
Visual Appeal
The aesthetic charm of corten steel is undeniable. With its unique weathered appearance, corten has the uncanny ability to be both raw and refined, and its evolving finish means that every garden feature becomes a dynamic element within any garden, adding layers of depth, texture, and colour that are unparalleled.
True Sustainability
Corten steel stands as a genuine representation of eco-friendliness, with approximately 60% of its composition sourced from recycled steel. These pieces have also been designed to last, with patinas that protect each feature from corrosion and the need for regular replacement.
Durability & Lifespan
One of the strongest attributes of corten steel is its remarkable durability. As time goes by, instead of wearing down, corten fortifies itself against degradation, and this extended lifespan serves as an economically and ecologically wise choice for designers and clients alike.
Low Maintenance
Unlike other garden materials that demand constant attention, corten steel thrives with minimal intervention, with this low maintenance routine translating directly to heightened sustainability, removing the need for regular treatments using harmful chemicals.
Explore Our Premium Corten Steel Range
Our Corten steel collection blends form and function, echoing our deep commitment to sustainability without compromising on aesthetic value. Some of our most popular pieces for professional projects include:
Corten Steel Planters: Complete your planting designs with our stunning planters, built with precision and gracefully aged, making each one a unique piece of art. Perfect for both residential and commercial spaces.
Corten Steel Water Features: Our water features provide an element of calm to any landscape. With their evolving rusted finish, they blend seamlessly into nature, creating a harmonious, ever-changing focal point.
Corten Steel Fire Pits: Experience warmth and style combined with our range of fire pits, serving as the perfect gathering spot for your clients.
Corten Steel Sculptures: Crafted with imagination, our corten sculptures are real conversation starters. Their intricate designs, coupled with a dynamic rusted finish, offer a statement piece for any setting.
Corten Steel Screens: These screens are the epitome of functional art, ideal for partitioning spaces or as standalone features. Their rich, weathered look offers both privacy and aesthetic appeal to outdoor spaces.
Our carefully curated corten steel range blends brilliantly with natural settings, and resonates well with the contemporary demands of today's landscaping world.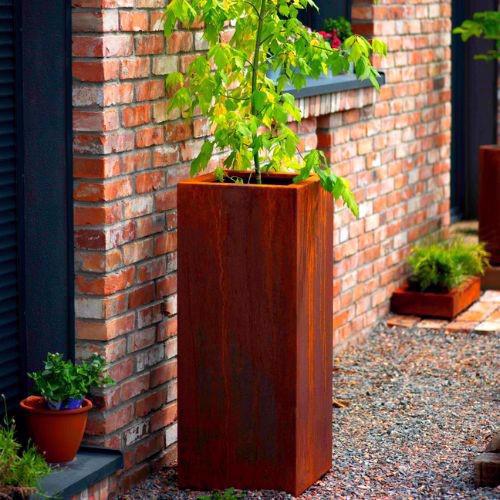 Setting the Benchmark in Your Industry
With years of experience under our belt, we have meticulously fine-tuned our offerings, ensuring that every product in our collection meets the highest standards of quality. We also make sure our sourcing practices align with the highest ethical standards, allowing you to use our products with pride and confidence.
Our team stands by you, from the detailed consultations we conduct to meticulous post-sale support, we help to streamline your decisions and provide insights tailored to your specific projects.
"Very good service I brought a water feature a steel bowl that goes rusty. Sounds strange but lovley delivery was quick and good."

Design for the Future With Corten Steel
In this day and age, the materials you choose, the longevity they offer, and the aesthetic they achieve matter more than ever. Explore the full range today, and if you need some help realising your vision or selecting the right pieces for it, get in touch with our team.
BROWSE SUSTAINABLE CORTEN PIECES
Typically, around 6 to 9 months.
Yes, we have a wide range of sizes. Please see the product pages on our website to see a drop-down list of available sizes.
Yes, Corten steel resists the corrosive effects of rain, snow, ice, and fog by forming a protective coating over the metal. Corten steel is completely non-porous, meaning that water cannot get into the material to then freeze and effect it.
Yes, it could. Whilst your corten steel item is weathering it will produce a lot of carbon run-off (very fine particles of oxidized metal – rust), which will stain any porous surface it is placed on to, such as stone patios and wooden decking. Once your corten item has completely weathered, the amount of run-off will be significantly reduced to almost nothing. However, there may still be some that could leave marks. The staining should be reduced with the use of a pressure washer. Once your corten item has weathered to a point you are happy with aesthetically, you can seal it using Owatrol Rust Oil. Please note – using a varnish on the corten steel will affect the colour by making it appear darker and 'wet'.