First Prize for Round Wood at Heathfield Show
We had a fantastic day at the Heathfield Show 2017 in East Sussex and we were extremely proud to win First Prize for Best Trade Stand 2017.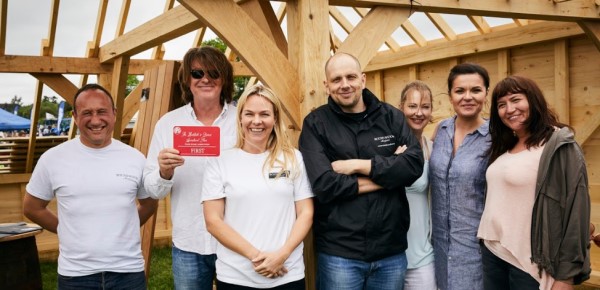 Our stand measured 12 x 18m so there was plenty of room to show the full range of products Round Wood has on offer! We were able to discuss a wide range of products whether it was customers looking for a small item to complement their garden or people looking into home makeovers on a large scale.
Our Timber team were on the stand ready to discuss decking, flooring and cladding projects with a wide range of sample materials on hand to illustrate the quality of material used.
Garden Features were plentiful with cast iron statues, planters, water features and an impressive selection of burners!
For the oak frame buildings side of the business, we were able to have a full two bay garage within our stand!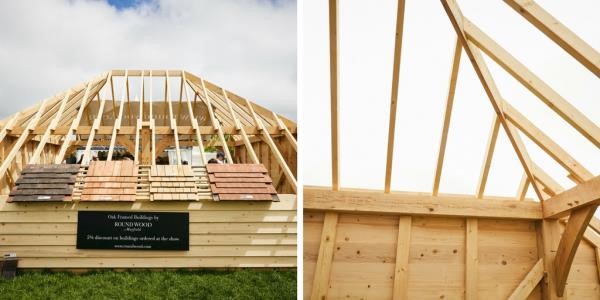 It took two days for our team to build on site but it was more than worth it to be able to show the quality of our work to the visiting public. The building got a lot of interest and was auctioned off on the day!
We were also pleased to use the day to debut a new and exciting product, the Pleached Tree Table.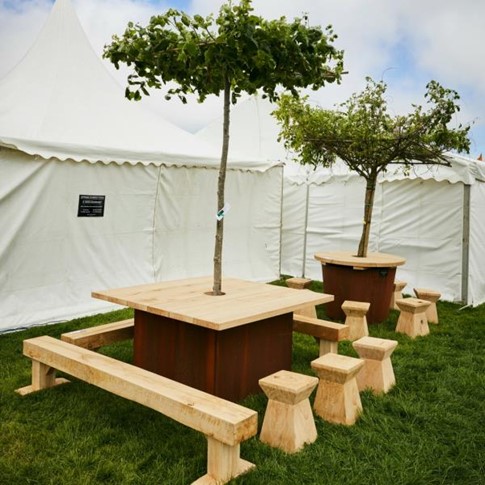 This impressive item features a large planter made from 3mm thick corten steel, inside is planted a pleached tree and around the tree is a bespoke oak table top. We had both a square and cylinder on display with a London Plain and Wisteria tree. We paired these with oak sleeper benches and squinted plinths to show how well this item works for outdoor entertaining. If you can see this unique piece of exterior design within your own garden contact our team to discuss the options.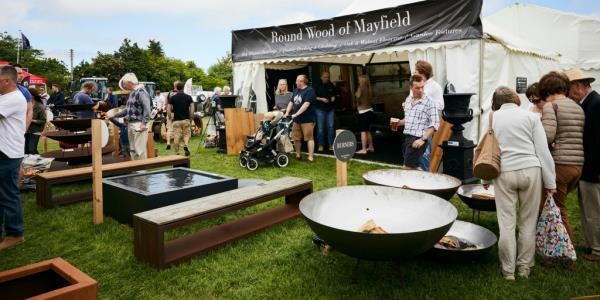 It is not often we are able to show all areas of our business at one show so it was a great day for the team and we are all excited for the projects we will be involved in this Summer as a result of conversations had on the day!
To discuss any of the items and/or services we offer contact our team on sales@roundwood.com or call 01435 867 072 where our team will be more than happy to assist you.