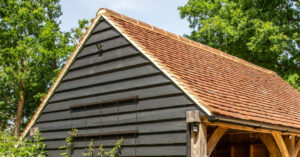 Gable Roof
Where 2 roof slopes meet at the ridge forming an 'A' shape.
Hipped Roof
Where all roof slopes meet at the ridge.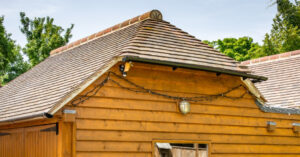 Barn-hip Roof
Where the top part of the gable is replaced with a small hip.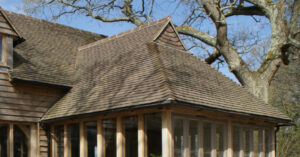 Gablet 
A small gable above a hipped roof.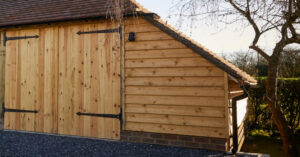 Side Aisle
Catslide roof to the side of the garage bays most commonly used on hipped roofs, enclosed with weatherboard.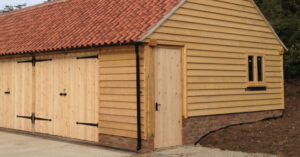 Half Bay
A full height additional storage area that is roughly half a standard bay size.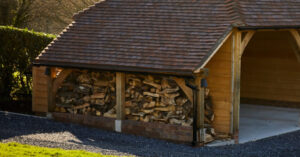 Log Store
Our standard log stores are open sided, supported off oak posts which are sat on staddle stones.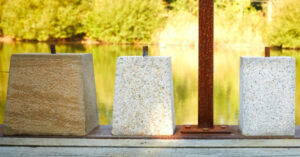 Staddle Stones
Our independent posts are supported of granite or sandstone stones to keep the timber off the ground to prevent rotting.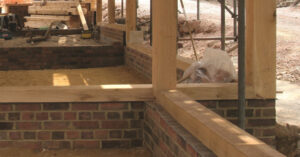 Soleplates
These are the timbers sat directly on the low-level brick plinths.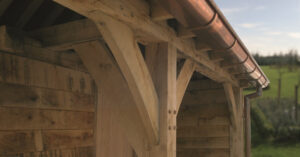 Eaves Beam
The beam that supports the roof rafters at eaves level.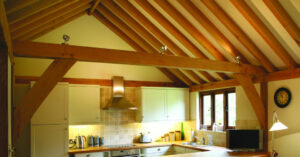 Tie Beam
The horizontal beam normally spanning between eaves beams to prevent roof spread.
Curved Braces
Also known as knee braces are a structural component of our frames.