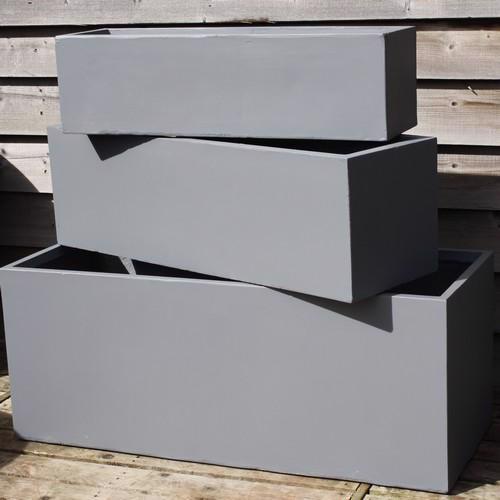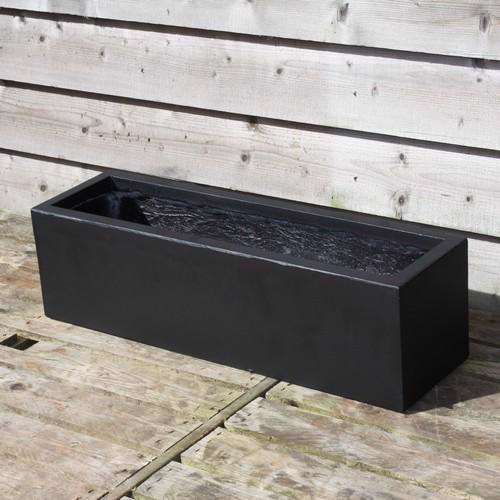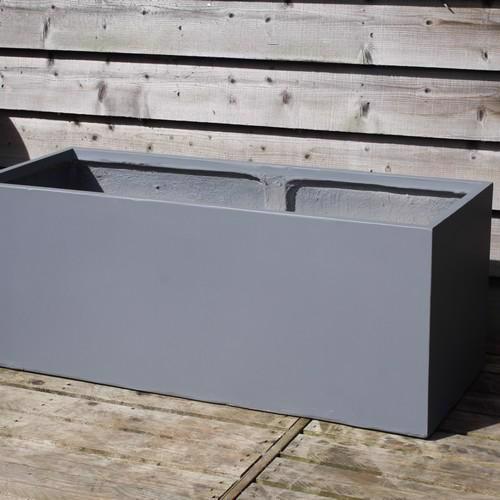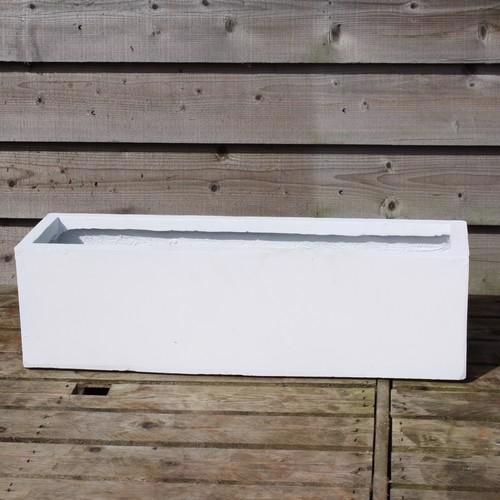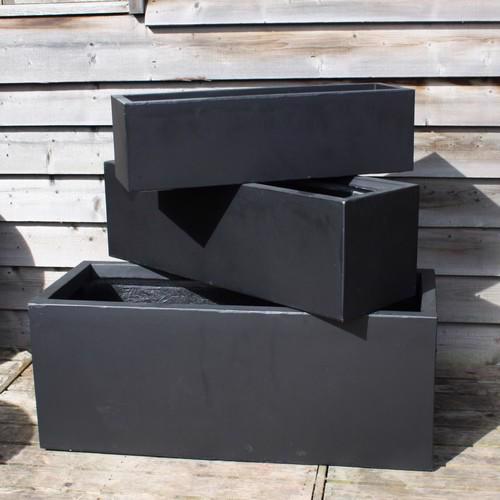 Arcadian Fibrestone – Rectangular Trough Planter
Eco-friendly range
Manufactured from recycled materials
10% of the energy used for ceramic and plastic equivalents
Lightweight
Tactile finish similar to a rendered wall or masonry paint
An eco-friendly, rustic Fibrestone planter of medium weight.
The all new Arcadian Fibrestone is an eco-friendly range manufactured from recycled materials and production requires only 10% of the energy used for ceramic and plastic equivalents. The planters are lightweight enough to be easily moved before planting and are a rustic addition to our popluar Fibrestone Range. The range includes boxes and troughs in Black, Grey and White. The surface has an interesting and very tactile finish similar to a rendered wall or masonry paint.
Fibrestone is a lightweight GRP material comprised of resin with stone powder in and glass fibres that is then painted in either black, grey or white.
All gel-coats and painted finishes can be cleaned using plastic cleaner and a cloth or water and a mild detergent.
GET IN TOUCH
Looking for advice or would like a quote?
Fill out our quick form below and we'll get back to you by the end of the next working day.