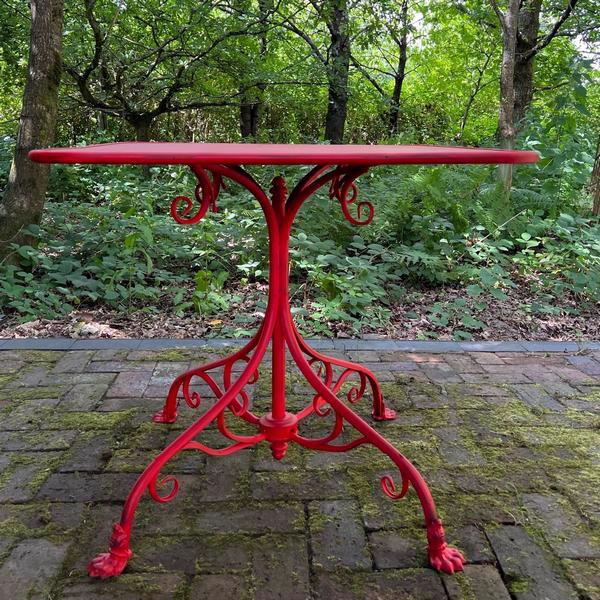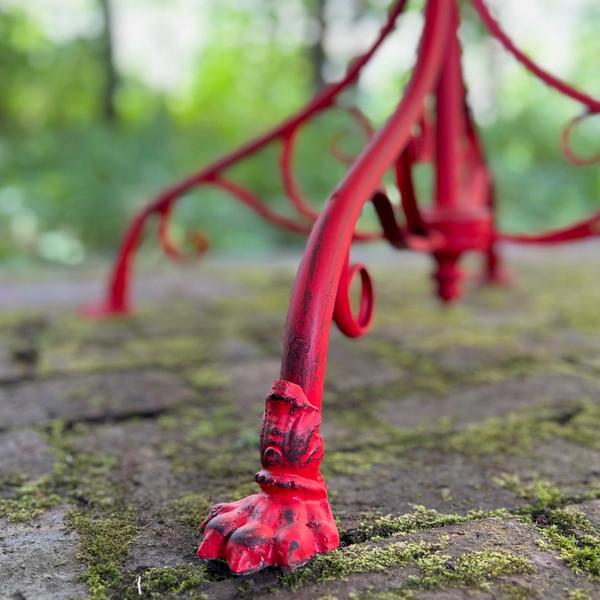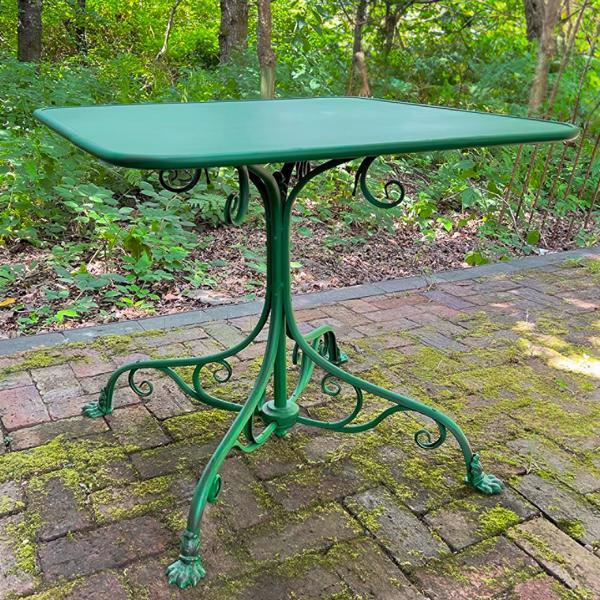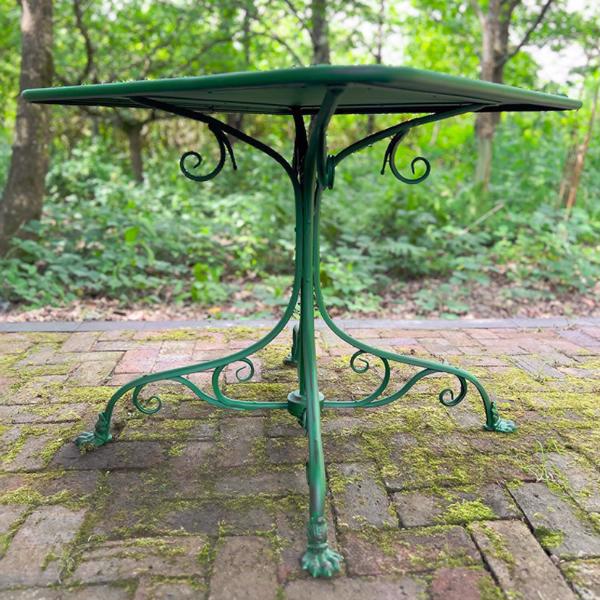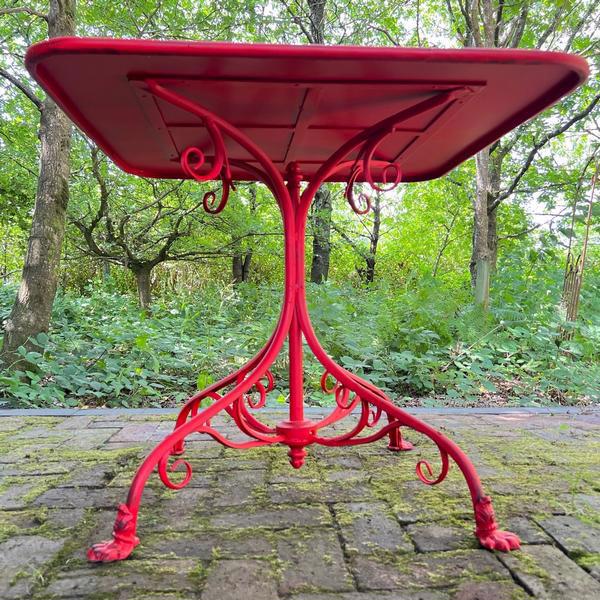 Grassin Table – 800 mm square
Home and garden furniture
Wrought Iron
19th Century French styling
Patina available in various colours but primarily red and green
Introduce French charm and history into your home and garden. These products are made entirely by hand and assembled by riveting. The materials used, as well as their profiles, are identical to those of the nineteenth century. At the end of production they are covered with an antique patina, in a variety of colours, especially green and red. This gives this furniture an aged, antique appearance while ensuring it has the quality of manufacture to last a lifetime.
Experience the allure of timeless French elegance with our handcrafted furniture, designed to infuse your home and garden with a touch of historic charm. Each piece is meticulously crafted by skilled artisans, using traditional riveting techniques that harken back to the craftsmanship of the nineteenth century. The materials selected, boasting profiles reminiscent of that era, ensure authenticity in every detail. But it's not just about historical accuracy; our furniture undergoes a unique finishing process. It's adorned with an antique patina, available in a rich palette of colors, with green and red being especially sought-after. This patination not only bestows upon each item an aged, vintage appearance but also reinforces its durability. So, while you're basking in the nostalgic aura of these pieces, rest assured that their quality is built to stand the test of time. Whether you're an aficionado of French décor or simply seeking to elevate your living space, our collection promises both aesthetic pleasure and unmatched longevity.
GET IN TOUCH
Looking for advice or would like a quote?
Fill out our quick form below and we'll get back to you by the end of the next working day.