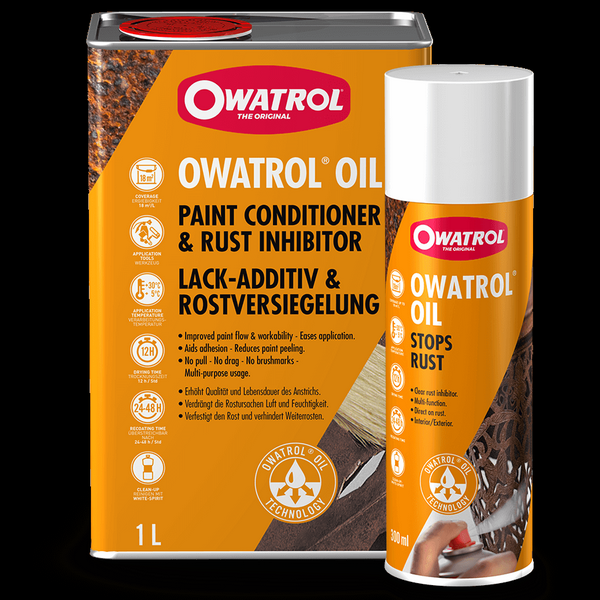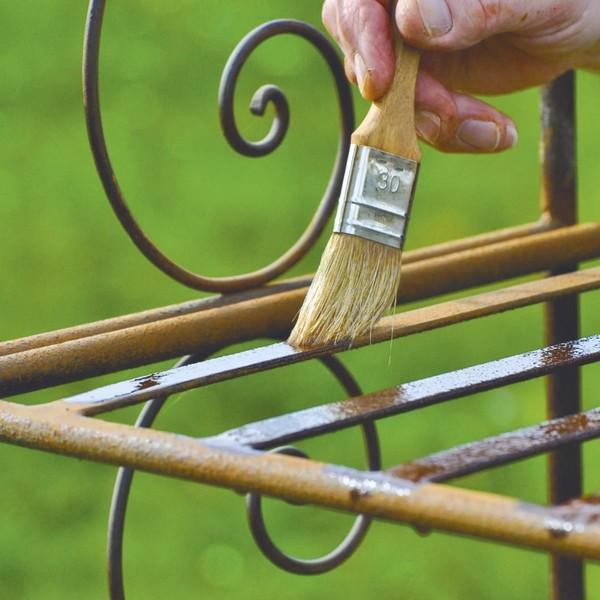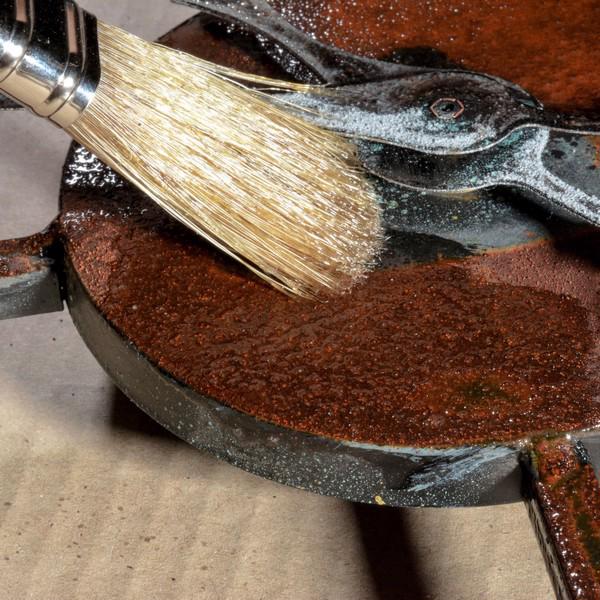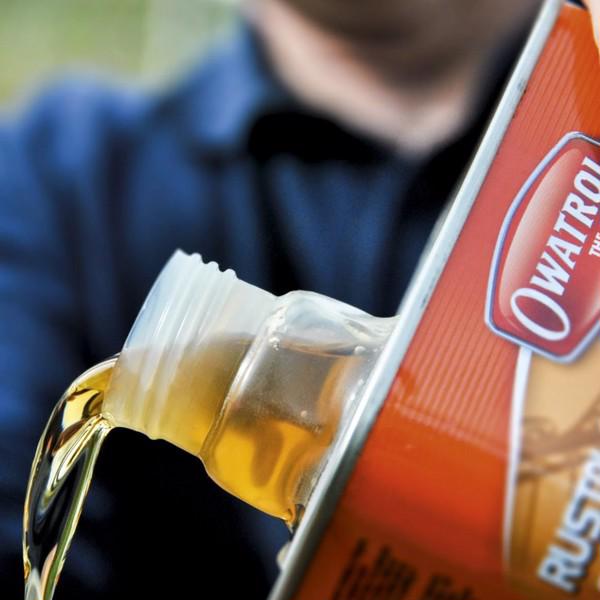 Owatrol Oil penetrates through the rusted metal to the sound metal below, isolating it and protecting it from further rusting. Directly use on rusted surfaced – the penetrating oil drives out moisture and air and stabilises the metal to protect it from future damage.
Drives out moisture and air, stabilising the rust and preventing it from reforming
Rust inhibitor
Paint and wood stain additive for oil-based paints which improves the flow of paint and eliminates brush marks
Improves paint adhesion and prevents cracking and peeling
Improves uniformity and coverage of coat, up to 25% more
Protects metal part on wood surfaces like gates and window frames
Prevents further damage in heavily rusted surfaces
Improves paint flow when working in cold environments
Coverage: approx. 18m2 per litre
Tools: Brush, Roller, Airless or HVLP Sprayer, Garden sprayer, pump sprayer
Suitable for: Exterior & Interior use
Clean up: White Spirit
Drying time: Touch Dry: 12 hours, Full Dry: 24 hours depending on temperature and humidity
Re-coating time: 24-48 hours
Finish: Transparent Matt
Colourless, penetrating rust inhibitor & oil-based paint additive
Owatrol Oil penetrates through the rusted metal to the sound metal below, isolating it and protecting it from further rusting. Directly use on rusted surfaced – the penetrating oil drives out moisture and air and stabilises the metal to protect it from future damage. A bonding film is left on all surfaces Owatrol Oil is used on which maintains the natural look of the surface but allows enhanced adhesion, making it perfect as a foundation for primers or finishing coats. It gives excellent adhesion including on galvanised steel, aluminium, zinc, wood and more. Paint can be applied directly to firm rust when Owatrol Oil is used and is heat resistant up to +175°C.
GET IN TOUCH
Looking for advice or would like a quote?
Fill out our quick form below and we'll get back to you by the end of the next working day.