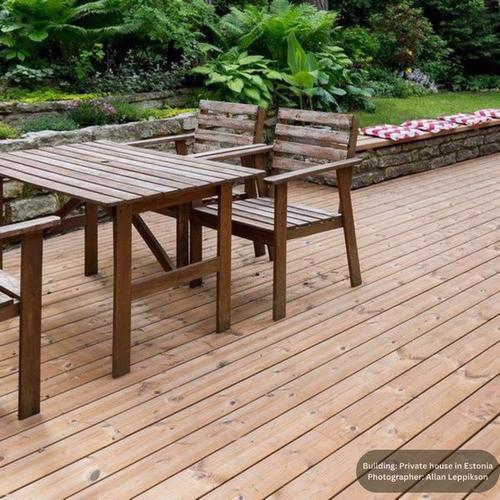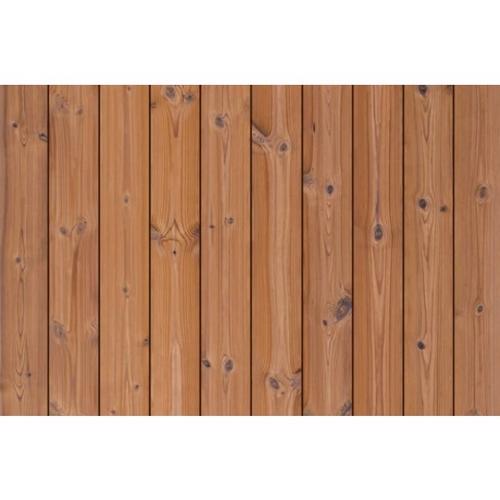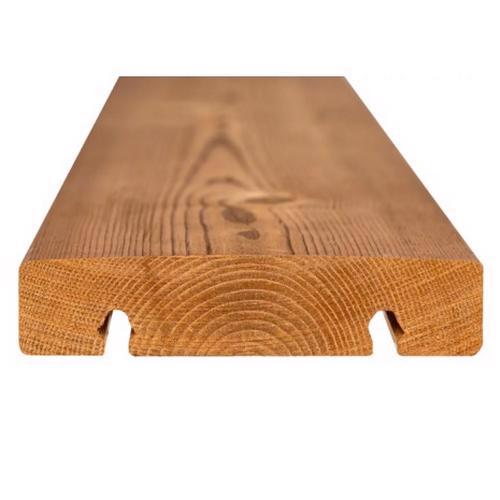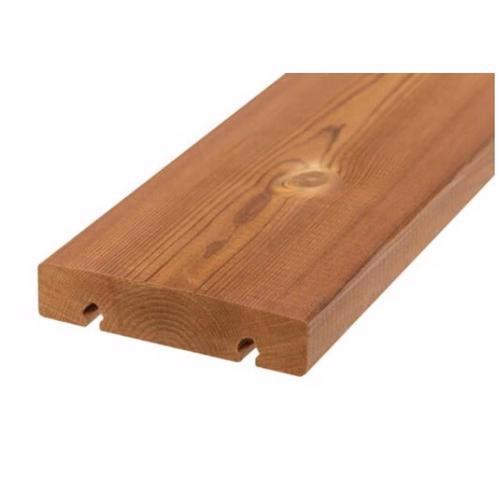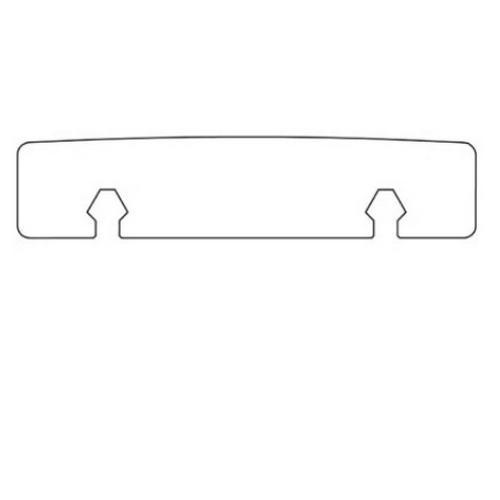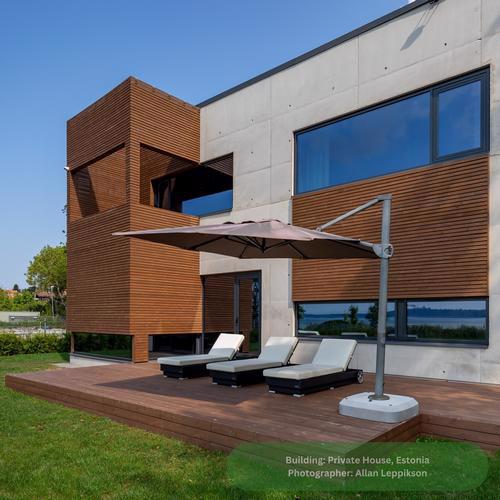 Thermory® Pine D45J 118 x 26mm
Thermo-treated decking boards
Cut from Pine
From the Thermory® collection
Eco-friendly
Outstanding durability
Dark, rich finish
Outstanding grain detail
Pre-grooved for use with 'Clip-Strips'
Thermory® Benchmark thermo-pine redefines expectations for softwood decking. With unbeatable durability and stability, our thermally modified Scots pine decking benefits from distinct knots, a beautiful golden-brown color and no visible sapwood.
Thermory® only use high quality spruce for their decking boards, harvested from well-managed forests in Finland and Russia where good growing conditions and strict drying standards are maintained. This range has been subjected to their 'intense' thermo-treatment', which heats and steams materials up to amaximum temperature of 215°C, ensuring maximum stability. This chemical free process also ensures a low moisture content, removes resin, reduces splitting strength and improves durability against decay. The end result is the transformation of responsibly sourced and fast growing pine- a softwood, into a decking material with class 2 durability credentials equal to hardwoods.
Thermory PaCS® ensures a flawless and durable deck with minimal installation time. PaCS® creates a beautiful decking surface with no visible screws in the simplest way imaginable – boards are fastened to the clips with a simple click!
PaCS Strip is a fastening solution for PaCS decking. PaCS Strip is a six-clip strip that fixes three boards sideways onto one joist. These strips must be connected together and fixed to the joist, and the decking boards can then be easily snapped onto the clips. The strip will leave a 5-mm gap between the boards, and the clip thickness raises the board 5 mm above the joist to prevent wood-to-wood contact and ensure the required ventilation.
GET A QUOTE
Looking for advice or would like a quote?
Fill out our quick form below and we'll get back to you by the end of the next working day.