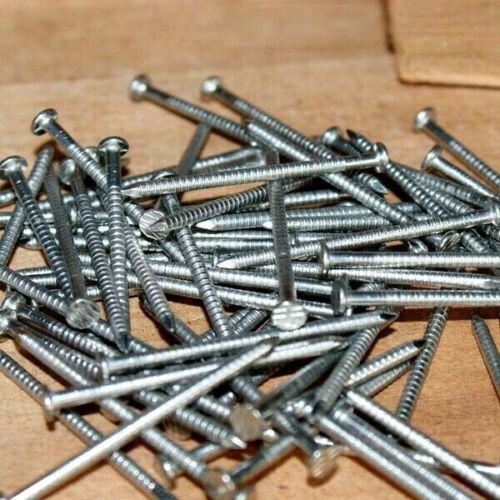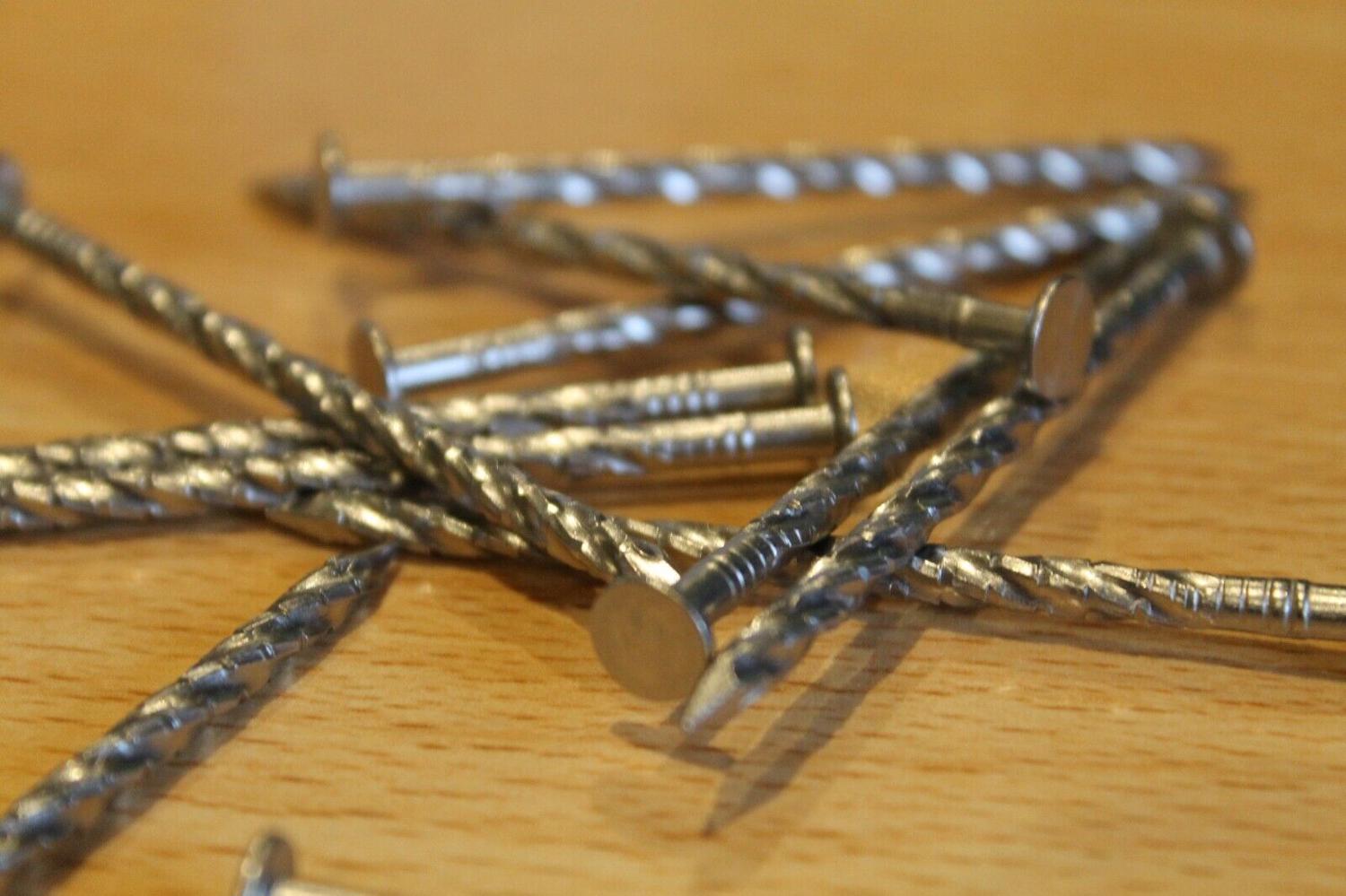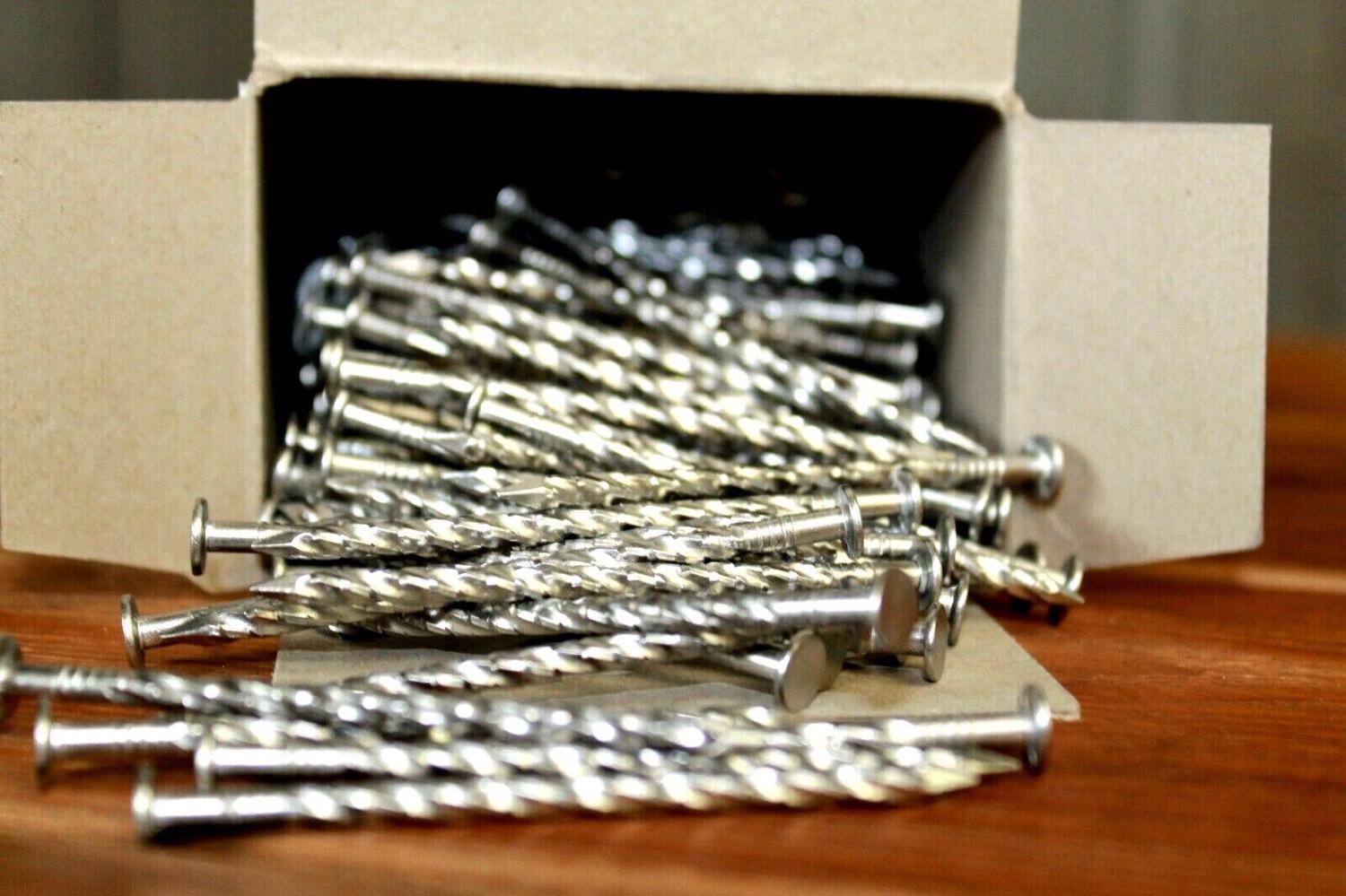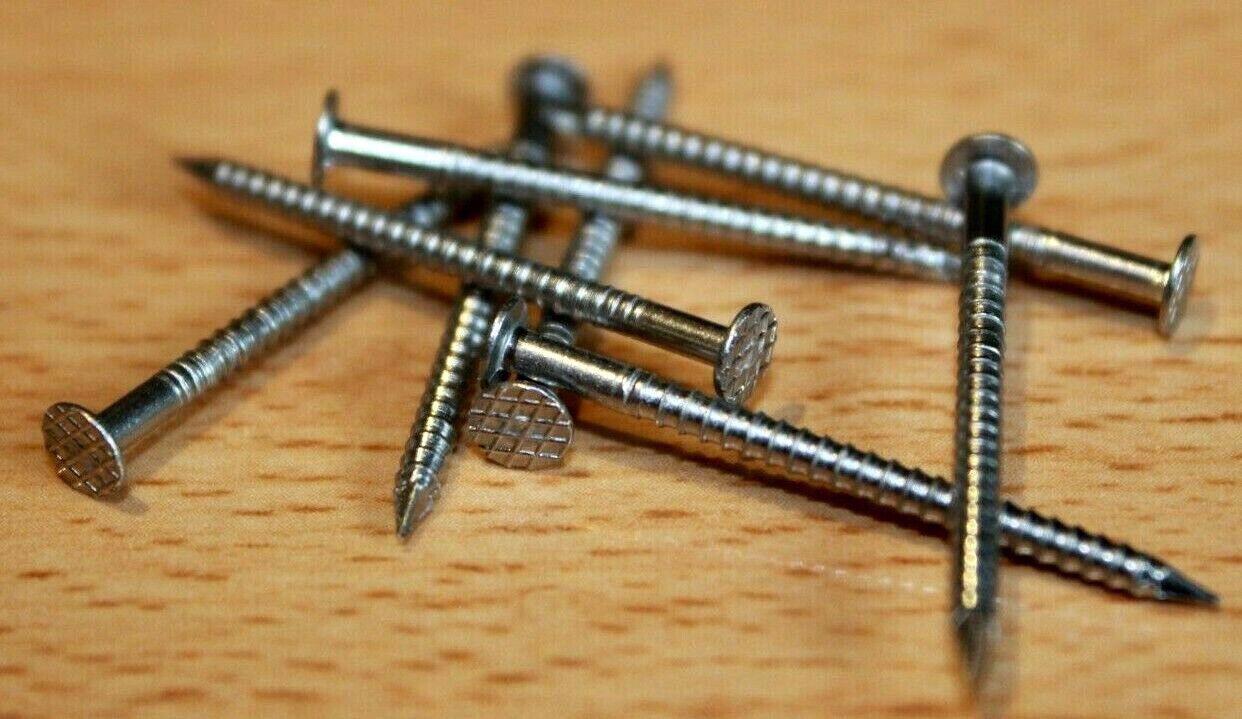 Stainless Steel Ring Shank Nails
Ideal for fitting Western Red Cedar Shingles & Cladding
Weather Resistant Coating
Helps minimise splitting
Crossed finish on nail head minimises light reflection
Rings ensure a tighter holding power over standard nails
Approximately 1kg per 4 bundles of Cedar Shingles
Ring Shank Nails are ideal for use with Round Wood Cedar Shingles, as well as our Cedar and Softwood Cladding. They are more desirable then a standard nail as the rings in the shank work to hold the timber tight, even in situations where the timber is cupping. Standard smooth nails are far more likely to loose grip and pop out, which can prove very frustrating and time wasting. Ring Shank Nails will provide about 40% more holding power then those with a smooth shank.
GET A QUOTE
Looking for advice or would like a quote?
Fill out our quick form below and we'll get back to you by the end of the next working day.