Round Wood at Hampton Court
We were proud to feature in a John Warland garden at this year's Hampton Court Flower Show.
Our first peek came on the Press Day, when we got the chance to look at all the fantastic gardens ready to greet this year's visitors.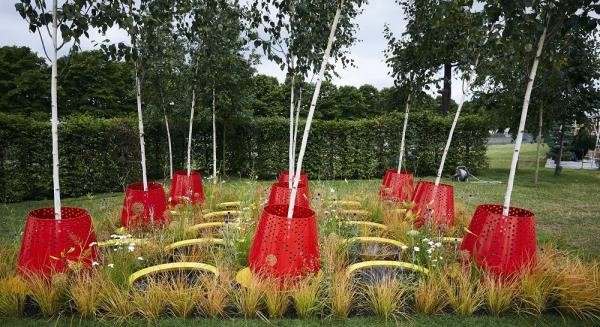 We were especially excited to visit the Kinetica garden by John Warland, sponsored and built by Paneltech Systems Ltd. We were thrilled to provide Paneltech Systems Ltd with twenty four of our corten steel bowls for this project. The bowls were powder coated and some were filled with water whereas the others held planters.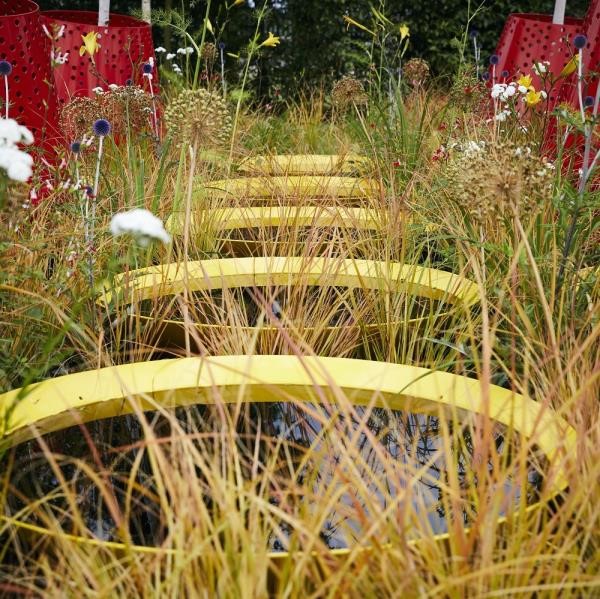 Science and gardening are combined in this show piece as the concept of stability is explored, the garden represents the molecular structure of solid objects yet movement can constantly be seen. The swaying of the trees in the wind along with the pop of the primary colours used make for an interesting and thought provoking garden.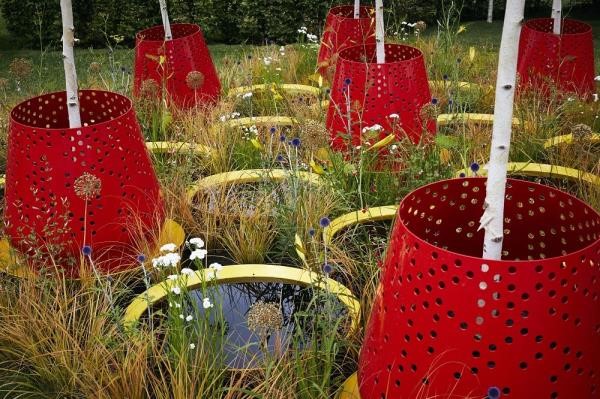 Later in the day we heard the garden was awarded the Silver Gilt so a huge congratulations to the team from everyone at Round Wood!