AFFORDABLE & HIGH-QUALITY CORTEN STEEL EDGING
QUALITY CORTEN STEEL EDGING ON A BUDGET
When redesigning your garden with lawn or feature edging, it's important to strike a balance between budget and quality. With certain materials, this can be difficult, but corten steel provides a fantastic, long-lasting solution that will also go easy on your budget.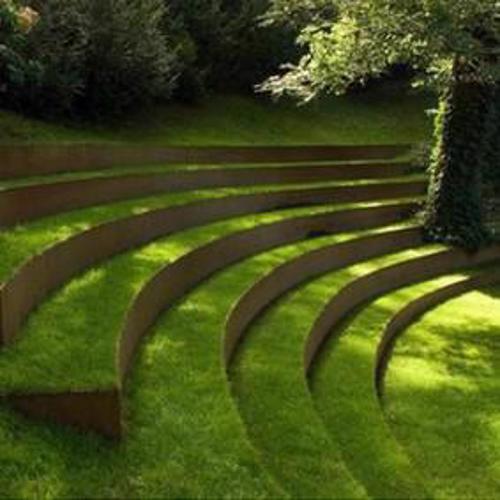 Key Features
Thickness

: Choose between 2 mm and 3 mm corten steel for the right level of durability.

Heights

: Opt for either 150 mm or 290 mm depending on your design needs.

Edging Pieces

: Each piece is 2500 mm long, offering generous coverage.

Corner Pieces

: L-shaped corners for seamless design continuity.

Pegs

: 500 mm pegs for secure installation.
Our Cost-Saving Corten Solutions
Durability that Pays Off
Constructed from corten steel, known for its incredible strength and resistance to atmospheric corrosion, this edging is built to last. Unlike cheaper alternatives that require frequent replacement, our corten edging is a one-time investment in your outdoor spaces.
Versatile Profiles
Choose from three distinct profiles (Straight, Folded, and U-Profile) and two heights (150 mm and 290 mm), so whether you are edging a flower bed or a driveway, you are sure to find the right fit without needing to purchase additional special pieces.
Easy Installation & Low Maintenance
Our corten steel edging comes with welded tabs and 500 mm pegs for easy installation, saving you on professional installation costs. Plus, its low maintenance requirements mean you will never need to spend out on upkeep in the years to come.
Long-Term Value
While corten steel edging may have a higher upfront cost compared to some alternatives, its durability and low maintenance make it more cost-efficient in the long run. It is an investment that adds lasting value to your property and its outdoor spaces.
Special Offers
Keep an eye out for seasonal promotions and bundle discounts that make your purchase even more budget-friendly. Whether you are a first-time buyer or looking to expand your existing setup, our special offers provide added savings.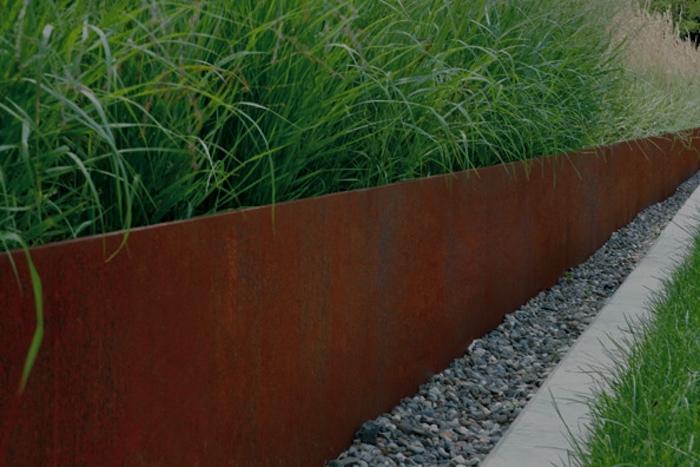 Budget-Friendly Benefits
Long-Lasting Finish

: The natural rust finish adds aesthetic value and acts as a protective layer, reducing long-term maintenance costs.

Easy Installation

: Save on professional fees with our user-friendly design.

Pre-Weathering Service

: Want to skip the natural weathering process? We offer a pre-weathering service at competitive prices.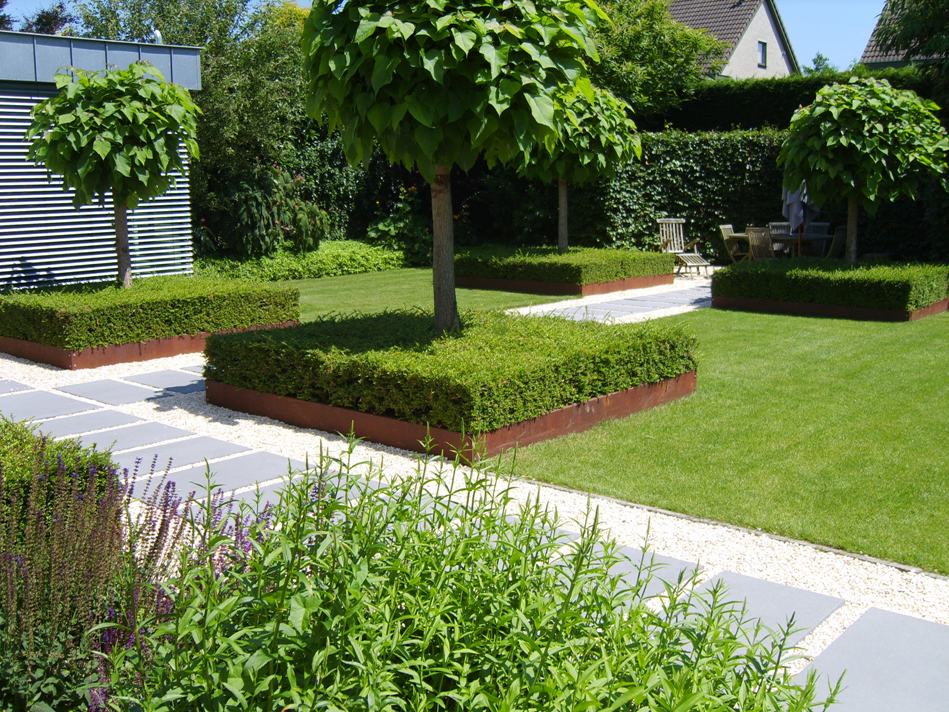 Our Corten Steel Edging Range
When it comes to balancing budget and quality, our Corten Steel Edging range offers a variety of options tailored to your specific needs. Here's a closer look at what's available:
Folded Edging
Straight Edging

U-Profile Edging
"Very good service I brought a water feature a steel bowl that goes rusty. Sounds strange but lovley delivery was quick and good."

Invest in Your Garden With Quality Corten Edging
Corten steel edging offers the perfect blend of durability, aesthetic appeal, and cost-efficiency. Browse the full range today and make an investment that pays off in the long run. And if you have any questions along the way, our team is here to help.
Corten Steel is a weathering steel that forms a protective rust layer over time. Its unique rust-like appearance and weather-resistant properties make it a popular choice for garden sculptures, planters, and edging, adding a rustic charm to outdoor spaces.
Corten Steel requires minimal maintenance. Simply keep the surface clean from debris and ensure proper drainage to prevent water accumulation. Its natural weathering process enhances the aesthetics of garden features without the need for painting or special treatments.
We are unable to cut edging in-house. You could cut the edging onsite yourself or with the help of a professional. Please bear in mind the joining tabs are positioned at each end and may need to be reattached, depending on how you are fixing the ends.
No, it might not. We receive regular deliveries of corten steel edging and dispatch our products at the stage of weathering it has reached while in stock. Your edging pieces may therefore be delivered with different levels of weathering.
Yes, the straight edged and folded edging can be used to create curves, U-Profile edging cannot. Corten Steel is a very springy steel, and you can use the straight-edged edging to create smaller radius curves, for example, around a tree by using several edging pieces. The folded edging can be curved to follow a smooth large curve, like a driveway.