PERFECTLY SIZED CORTEN STEEL PLANTERS
HOW TO CHOOSE THE PERFECT SIZE CORTEN STEEL PLANTER FOR YOUR GARDEN
Finding planters for your garden in just the right sizes can be frustrating. Too small and they get overwhelmed by their surroundings, but too large and they throw off the visual harmony you have worked so hard to create.
Getting that ideal fit where your chosen planters enhance rather than detract from your landscape is not an easy feat, but it makes all the difference in creating spaces with a balanced, cohesive style.
The great news is our extensive range of premium corten steel planters offers sizes to suit any setting. Our small, medium, and large planter designs are expertly proportioned to complement your garden.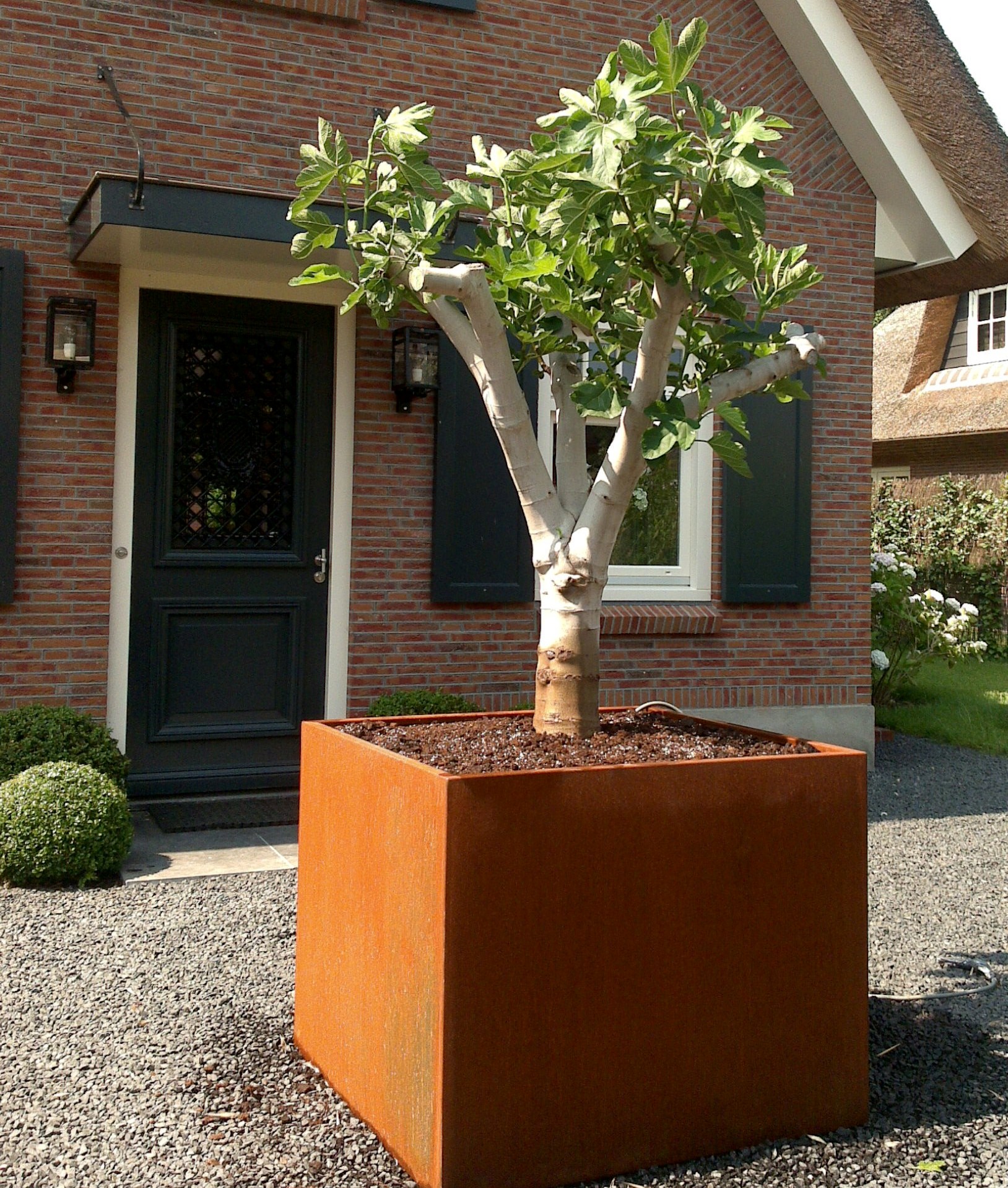 The Difficulty of Finding the Right-Sized Planters
Whether you have a compact courtyard or sprawling multi-acre garden, finding that sweet spot of the ideal-sized planters can prove surprisingly tricky.
When a planter's dimensions fail to align with the overall space, the result is a disjointed, disharmonious mess. All the carefully tended plants and design features are thrown out of balance, disrupting the visual flow.
You want planters that feel just right.
Corten Steel Planters With Varied Sizing Options
Our premium corten steel planters come in a vast range of dimensions to complement spaces both intimate and grand.
In addition, we offer dozens of mid-sized corten planters with dimensions sized just right for most landscapes. In fact, all of our available designs come in a range of sizes, from large to small, so you can easily select your preferred dimensions from our dropdown menus.
With the exact width, height, and diameter measurements we provide, you can easily assess planter dimensions against your existing layout. Choose sizes that align with your proportions for a cohesive look, maintaining balance through mindful design.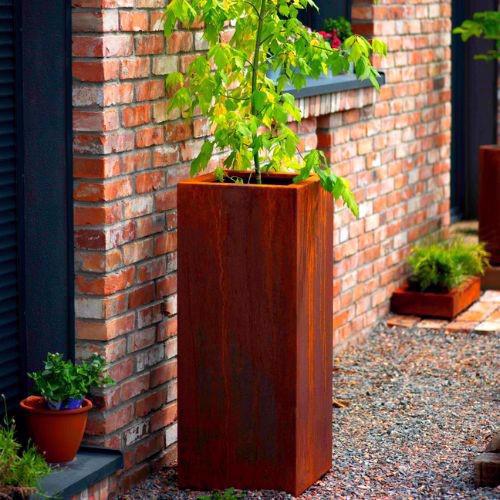 Achieve Visual Harmony in Your Garden
For cohesion, we recommend using a dominant planter size suited to your overall space, then incorporating supporting accent planters approximately 2/3 and 1/3 the size. This creates an attractive proportional contrast.
For example, in a medium-sized garden, choose a wide cylindrical planter as your dominant focal point, such as the Cylindro Low Cylinder Round Pot Planter, then introduce secondary accent planters around like the High Cylinder variation for balance. The varied heights and forms add interest while maintaining continuity through the proportional sizes.
Following these general principles of proportion in layout, and keeping in mind how you are using levels to add visual interest and draw the eye, is the key to finding the perfect planters for your garden.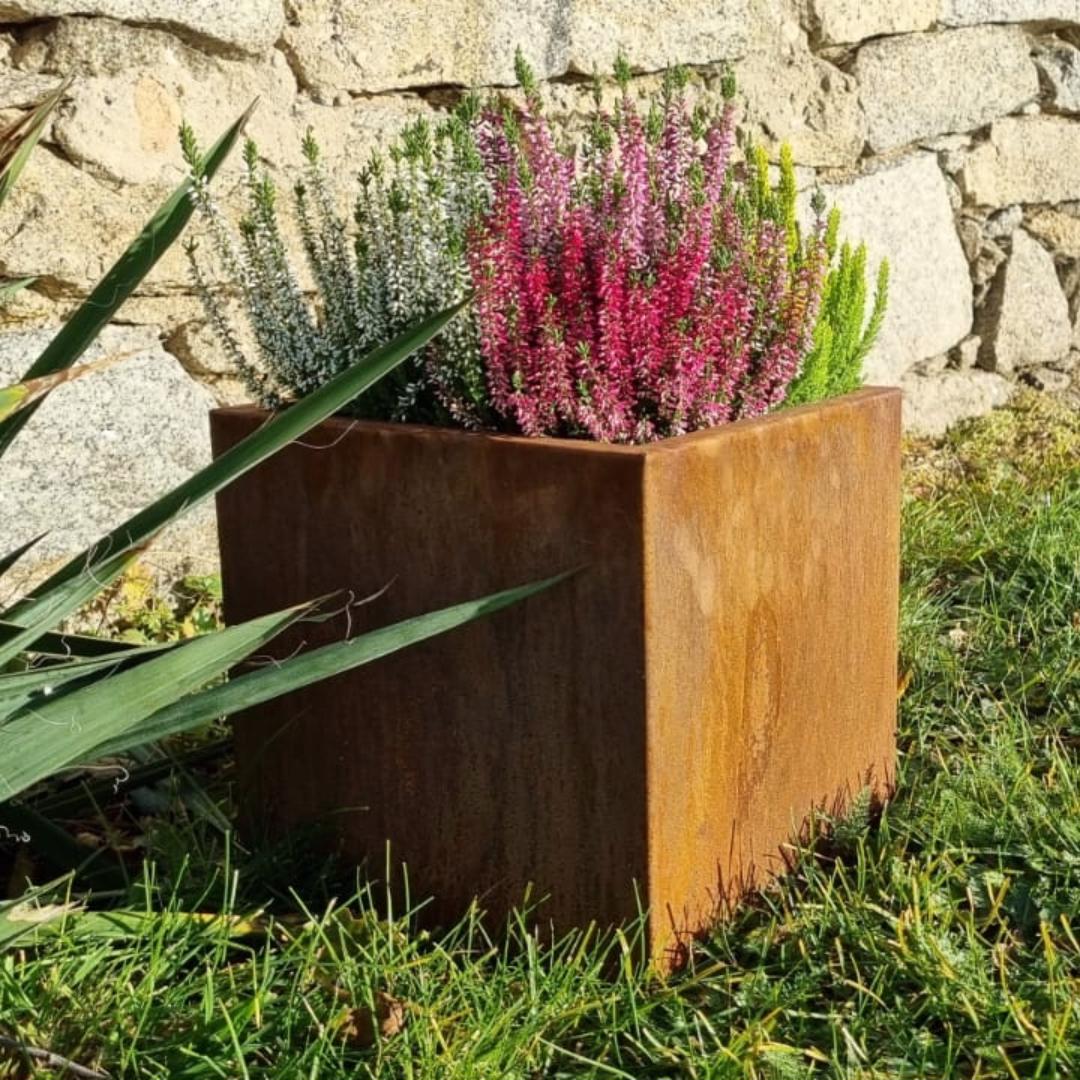 Our Range of Resilient Corten Steel Planters
At Round Wood, you can choose from various shapes and sizes to suit your vision. We offer circular, square, rectangular, tapered, and trough-style corten planters ranging from petite 0.4m designs to 1.2m statement pieces.
Display vibrant floral arrangements in our Cylindro Low Cylinder Round Pots, or create a contemporary geometric look with the crisp lines of our Rectan High Cubic Boxes. The slim Barium Rectangular Troughs are also a brilliant choice for dividing your garden into distinct sections.
Our Rectan Low Cubic Boxes maintain their strong shape despite years of harsh weather, all thanks to their mature patina. Likewise, the petite Conc Tapered Cylinder Pot continues looking charming even after months of UV exposure, freezing temperatures, and gale-force winds.
No matter which corten steel planter you choose, you can trust it to thrive through the hottest summers, coldest winters, and anything in between.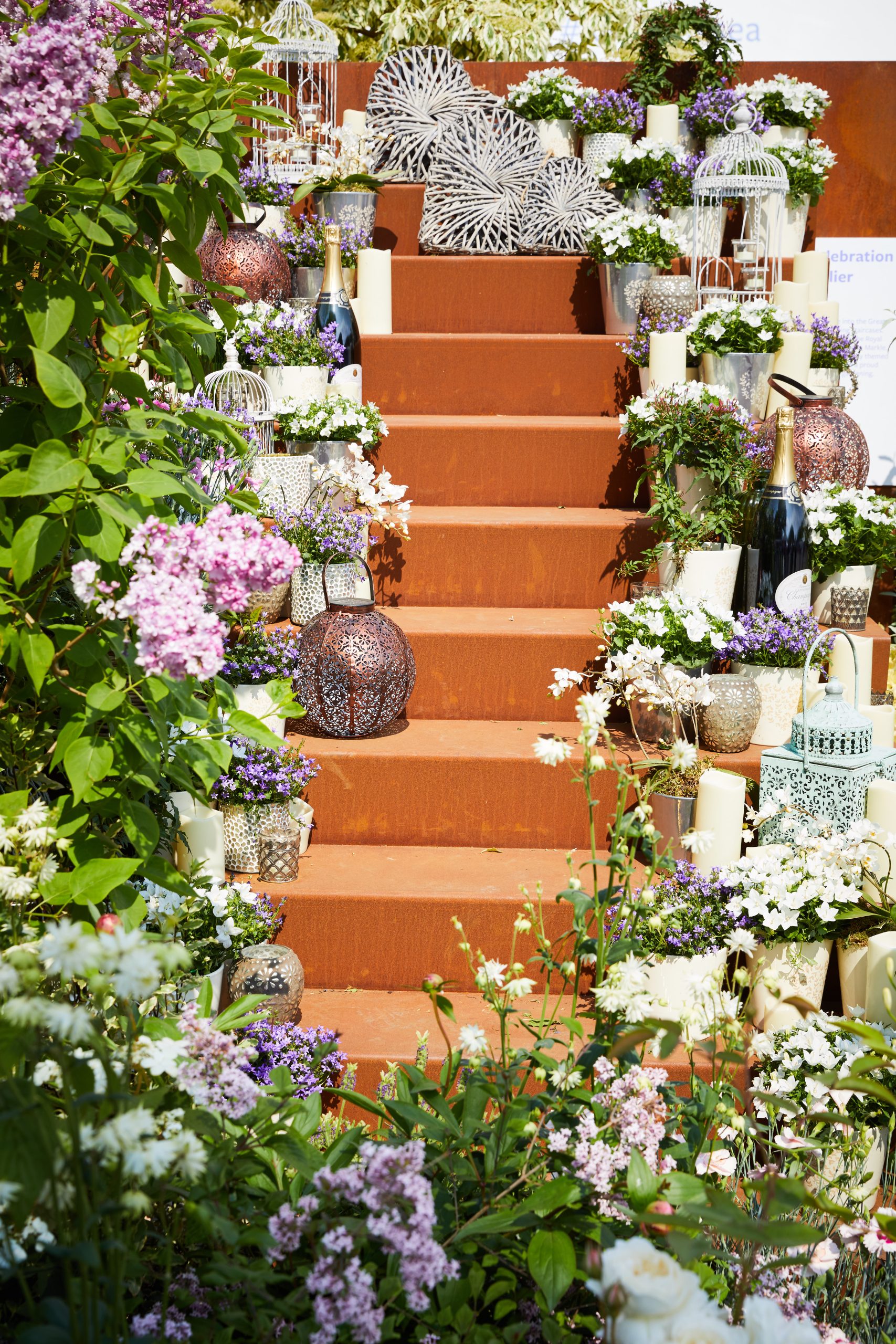 Why Choose Round Wood of Mayfield for Corten Planters?
Our family-run, Sussex business offers an unmatched combination of premium products and exceptional service.
Our experienced team knows corten steel inside out. At our ancient woodland site, we have curated a range that exudes rustic elegance and unbeatable durability.
Our corten steel planters offer resilient performance at a fair price, providing great value through their extreme resilience and longevity.
Corten Steel Planters for Small, Medium and Large Spaces
Whether you have a small patio, an expansive lawn, or anything between the two, we offer corten steel planters suitably sized for your needs.
Planters for Small Space Gardens
Our Cylindro High Planters offer a dainty silhouette, perfect for accenting small courtyards and porches. Put several in a row along narrow terraces for a charming way to punctuate the area, or alternatively flank an entry with two for an understated entrance.
The low profile of the Rectan Cubic Boxes makes them a perfect addition without overcrowding. Like the Cylindro, you can place a pair on either side of a bench or doorway to add delicate balance. The compact footprint also works wonderfully clustered in a tiny, ornamental garden.
Planters for Medium Space Gardens
Make a focal point of the Conc Tapered Cylinder Planter in a mid-sized garden. Its generous round silhouette commands attention, while the smoother organic shape prevents it from feeling too imposing.
Our Barium Rectangular Trough provides a beautiful boundary definition for medium gardens, too. Used on their own or in pairs, their slim proportions edge paths and divide spaces effortlessly.
Planters for Large Gardens
Go grand with the Unus Square Raised Bed to anchor an expansive garden, which works especially well if you are looking to plant new trees but would like them to stand apart from the rest of your garden.
As another option, the unique Genus Triangular Trough can be used in large spaces singly, or installed side by side to create large, diamond formations.
"Very good service I brought a water feature a steel bowl that goes rusty. Sounds strange but lovley delivery was quick and good."

Find Perfectly Sized Corten Steel Planters to Complement Your Garden
Browse our full range now, using our filters to narrow down your options by size. Whether you need tiny finishing touches or giant statement pieces, we have options to suit.
If you are unsure of where to start with corten steel planters, feel free to get in touch. Our team is happy to provide personalised guidance to help determine ideal sizes and styles for your garden.
Typically, around 6 to 9 months.
Yes, we have a wide range of sizes. Please see the product pages on our website to see a drop-down list of available sizes.
Yes, Corten steel resists the corrosive effects of rain, snow, ice, and fog by forming a protective coating over the metal. Corten steel is completely non-porous, meaning that water cannot get into the material to then freeze and effect it.
Yes, it could. Whilst your corten steel item is weathering it will produce a lot of carbon run-off (very fine particles of oxidized metal – rust), which will stain any porous surface it is placed on to, such as stone patios and wooden decking. Once your corten item has completely weathered, the amount of run-off will be significantly reduced to almost nothing. However, there may still be some that could leave marks. The staining should be reduced with the use of a pressure washer. Once your corten item has weathered to a point you are happy with aesthetically, you can seal it using Owatrol Rust Oil. Please note – using a varnish on the corten steel will affect the colour by making it appear darker and 'wet'.