BUDGET-FRIENDLY CORTEN STEEL PLANTERS PERFECT FOR YOUR PROJECTS
AFFORDABLE CORTEN STEEL PLANTERS FOR YOUR PROJECTS
Corten Steel, renowned for its distinct aesthetic and unparalleled durability, has steadily gained preference among professional designers and landscapers. Its signature rust-like appearance is far from just an appealing facade, serving as a protective layer against the elements and ensuring a long-lasting garden feature.
And when it comes to cost, corten steel represents an investment that lasts just as long.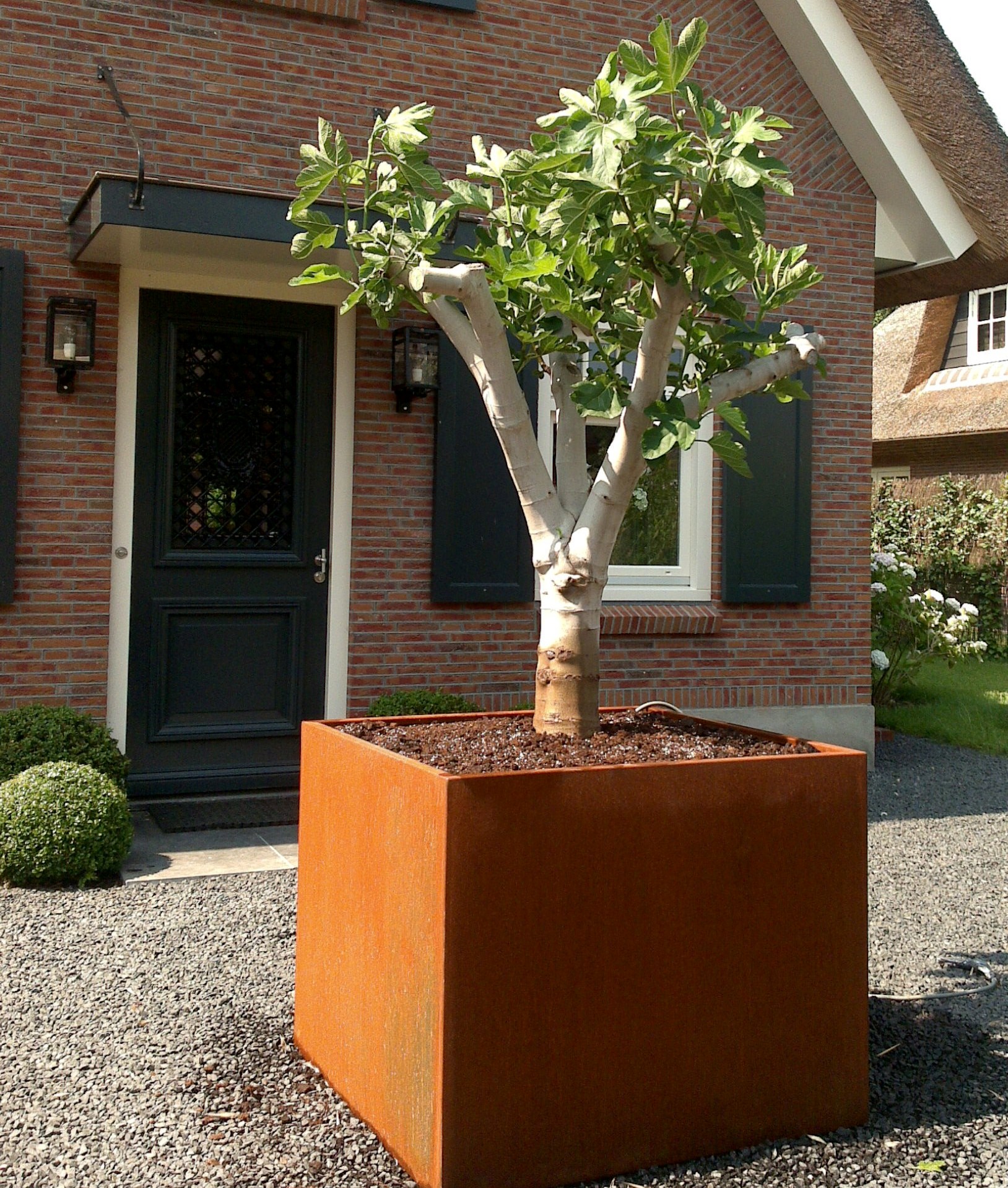 Investing in Corten Steel for the Long Run
Corten steel's material-rich composition positions it as a premium choice in the market. While initial costs might be a little higher than regular steel, it is important to factor in the extended lifespan and reduced maintenance expenses that corten offers.
Corten is a testament to the principle that sometimes, to save more, one needs to invest more.
Durability Over Time
Unlike other materials that deteriorate, rust, or decay, corten steel has a remarkable ability to protect itself from the elements. Its unique patina, which forms over time when exposed to the open air, acts as a barrier against further corrosion.
This means that while other planters might need replacement due to wear and tear, a corten steel planter from Round Wood remains steadfast.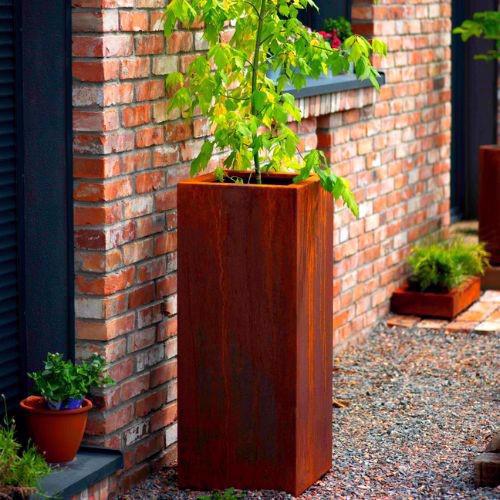 Quality Over Quantity
While there may be cheaper alternatives available, the longevity and resilience of corten steel are unparalleled. By choosing quality over quantity, professionals can enjoy the peace of mind that comes from knowing they have selected a product that will stand the test of time.
This not only saves money but also reduces the hassle associated with frequent replacements.
"Very good service I brought a water feature a steel bowl that goes rusty. Sounds strange but lovley delivery was quick and good."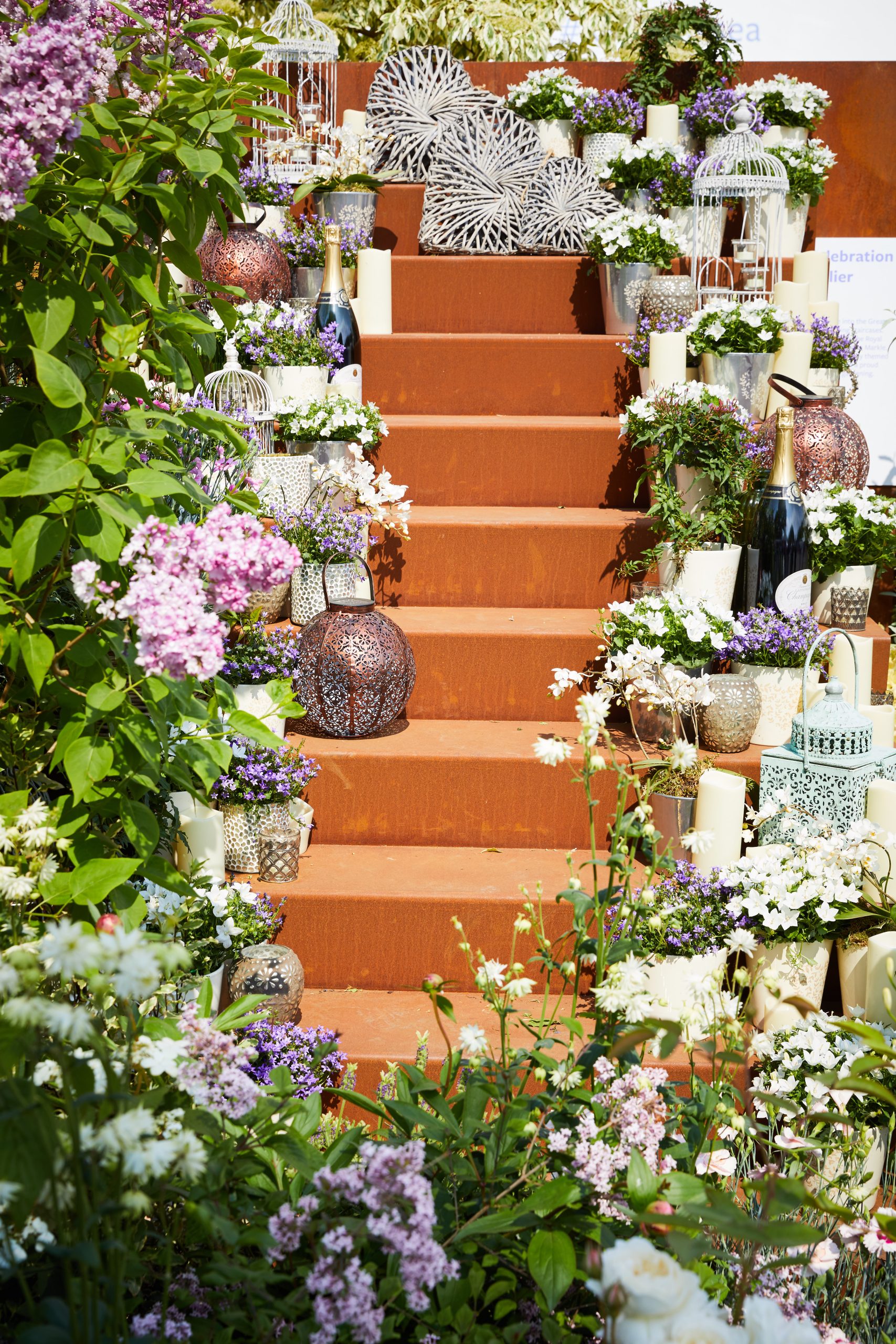 Three Reasons to Choose Us as Your Corten Supplier
1. Reputation & Reliability
Established and deeply rooted in the industry, Round Wood of Mayfield has built a sterling reputation through unwavering dedication to quality and service. Our history spans 30 years, underscoring a commitment to exceeding expectations and standing as a trustworthy supplier.
2. Support and Expertise
With three decades spent as a one-stop-shop for all things corten steel, feel free to contact us and make use of this knowledge. We are here to support you and your clients in welcoming corten steel into their everyday exteriors and answer any questions you may have along the way.
3. Value Beyond Price
While we take pride in offering competitive prices, we understand that the true value of a supplier extends beyond price, with our unwavering commitment to exceptional customer service.
From the initial consultation to after-sales support, we are there to guide, assist, and ensure you select the right product and make the right move for every one of your applications.
Make the Right Choice for Your Next Project
With corten steel planters from our range, your initial spend represents a durable investment. These planters offer longevity and reduced maintenance, ensuring project durability for years. Explore the full range today and find the perfect finishing touch for your next project.
Typically, around 6 to 9 months.
Yes, we have a wide range of sizes. Please see the product pages on our website to see a drop-down list of available sizes.
Yes, Corten steel resists the corrosive effects of rain, snow, ice, and fog by forming a protective coating over the metal. Corten steel is completely non-porous, meaning that water cannot get into the material to then freeze and effect it.
Yes, it could. Whilst your corten steel item is weathering it will produce a lot of carbon run-off (very fine particles of oxidized metal – rust), which will stain any porous surface it is placed on to, such as stone patios and wooden decking. Once your corten item has completely weathered, the amount of run-off will be significantly reduced to almost nothing. However, there may still be some that could leave marks. The staining should be reduced with the use of a pressure washer. Once your corten item has weathered to a point you are happy with aesthetically, you can seal it using Owatrol Rust Oil. Please note – using a varnish on the corten steel will affect the colour by making it appear darker and 'wet'.