PROJECT-READY QUALITY AND DURABLE CORTEN STEEL PLANTERS
HIGH-QUALITY AND DURABLE CORTEN STEEL PLANTERS FOR YOUR PROJECT
Corten steel, renowned for its standout quality and durability, is derived from a specific group of steel alloys. This unique composition enables it to form a protective layer of rust when exposed to the elements, with its patina not only giving corten its distinctive weathered appearance but also serving as a shield against further corrosion. All in all, corten steel is one of the most robust materials available on the market.
In comparison to standard steel, aluminium, or other common metals, corten steel offers an unrivalled blend of durability and visual appeal, and its natural weathering process means that it evolves over time, allowing for designs that age gracefully, rather than degrade.
For those seeking a material that will stand the test of time while enhancing the visual landscape of any project, corten steel emerges as the clear frontrunner.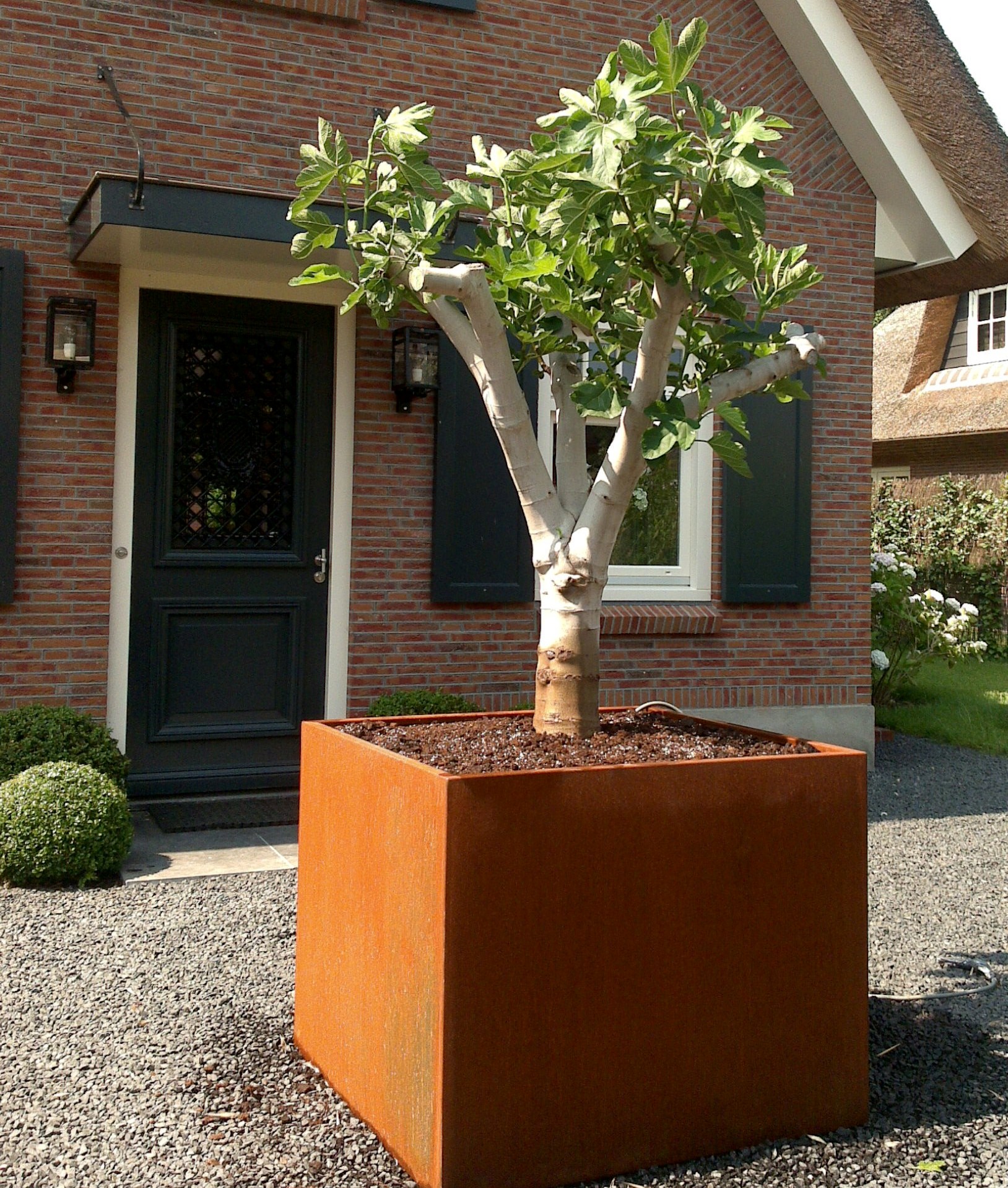 A Professional Endeavor
In the world of landscape and garden design, a planner's reputation hinges not only on creativity but also on the reliability of the materials they choose, and the market is flooded with products that promise longevity but often fall short, succumbing to cracks, fading, or structural failures.
Further complicating the challenge of procurement is the evolving demand from clients, who want decorative additions, like planters, that offer both longevity and sustainability.
Why Corten Steel Planters are the Answer
Unlike traditional steel, which tends to gradually degrade under environmental exposure, corten steel is designed to thrive in it. The outer layer of this material undergoes a distinctive weathering process when exposed to the elements, and instead of corroding away like conventional steel, forms a stable rust-like appearance.
This natural weathering imparts a rich, earthy hue to the steel, one that evolves and deepens over time. Offer your clients garden planters that provide both elegance and strength.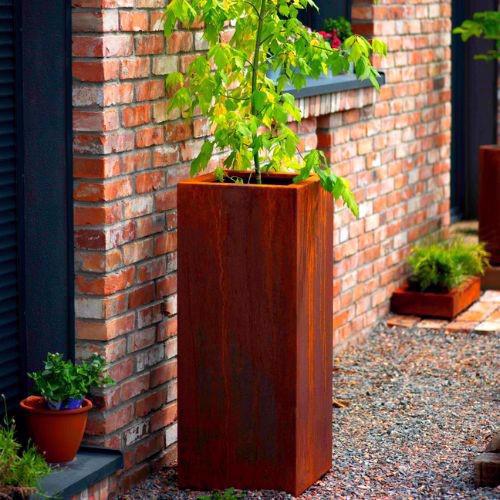 Our Commitment to Lasting Quality
Over the last 30 years, we have curated a range of the highest quality corten steel planters available, and by combining the natural robustness of corten steel with this unwavering commitment to quality and precision, we are able to deliver a range fit for any project.
"Very good service I brought a water feature a steel bowl that goes rusty. Sounds strange but lovley delivery was quick and good."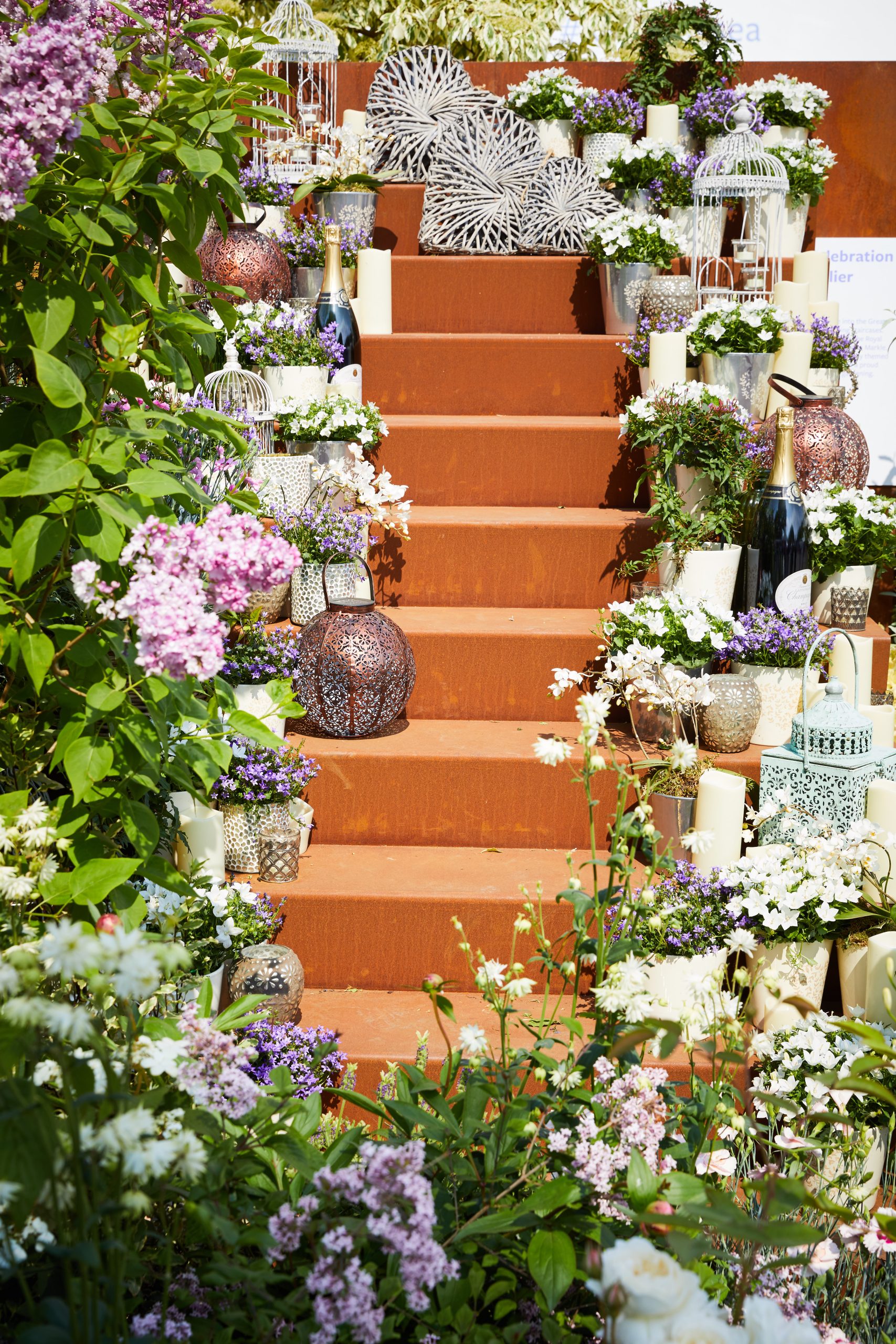 Our Range of High-Strength Corten Planters
Explore a diverse range of planters meticulously crafted from corten steel, each with its own distinctive style and design. Our collection promises an attractive aesthetic and unmatched robustness for outdoor use.
Some of our most popular corten planters include:
Barium Rectangular Trough Planter: A sophisticated trough planter, that provides sleek dimensions and stands as the perfect choice for elongated garden designs or balcony displays.
Genus Triangular Raised Bed Planter: An unconventional, bottomless triangular raised bed that introduces a unique layout for gardens, terraces, and balconies.
Oren Flower Pot Planter: A timeless flower pot design, enhanced by the natural rusting process of corten steel.
Rectan Low Cubic Box Planter: A low-profile cubic box design, versatile for various planting arrangements.
Unus Square Raised Bed Planter: The Unus style planter brings a contemporary edge to garden designs. Beginning as a blue steel, watch its transformation as it weathers to a rich, auburn finish.
Conc Tapered Cylinder Round Pot Planter: With its tapered design, the Conc Cylinder brings a touch of elegance to the robustness of corten steel.
Hones Barrier Trough Planter: A barrier trough that combines functionality with aesthetics, perfect for defining spaces while showcasing your greenery.
Each planter is a testament to Round Wood of Mayfield's commitment to merging quality with striking designs.
Complete Your Projects With Our Corten Planters
Never let fleeting aesthetics and questionable durability hold back your projects again. Choose quality, resilience, and style with our meticulously crafted and curated range of corten steel planters.
Explore the full selection today and find the perfect addition to your newest project, with options for any and all gardens available to order. If you need a hand along the way, or some advice for an upcoming client plan, get in touch with our team. We're here to help in any way we can.
Typically, around 6 to 9 months.
Yes, we have a wide range of sizes. Please see the product pages on our website to see a drop-down list of available sizes.
Yes, Corten steel resists the corrosive effects of rain, snow, ice, and fog by forming a protective coating over the metal. Corten steel is completely non-porous, meaning that water cannot get into the material to then freeze and effect it.
Yes, it could. Whilst your corten steel item is weathering it will produce a lot of carbon run-off (very fine particles of oxidized metal – rust), which will stain any porous surface it is placed on to, such as stone patios and wooden decking. Once your corten item has completely weathered, the amount of run-off will be significantly reduced to almost nothing. However, there may still be some that could leave marks. The staining should be reduced with the use of a pressure washer. Once your corten item has weathered to a point you are happy with aesthetically, you can seal it using Owatrol Rust Oil. Please note – using a varnish on the corten steel will affect the colour by making it appear darker and 'wet'.