RELIABLE SHIPPING AND AVAILABILITY FOR CORTEN STEEL PLANTERS
DEPENDABLE DELIVERY AND ACCESSIBILITY OF CORTEN STEEL PLANTERS
The hunt for quality garden features and planters can often lead to cumbersome shipping fees, unpredictable delivery timelines, and limited availability – delaying projects and inflating costs. This is why we are committed to making the procurement of our corten steel planters as smooth as possible for our professional clients.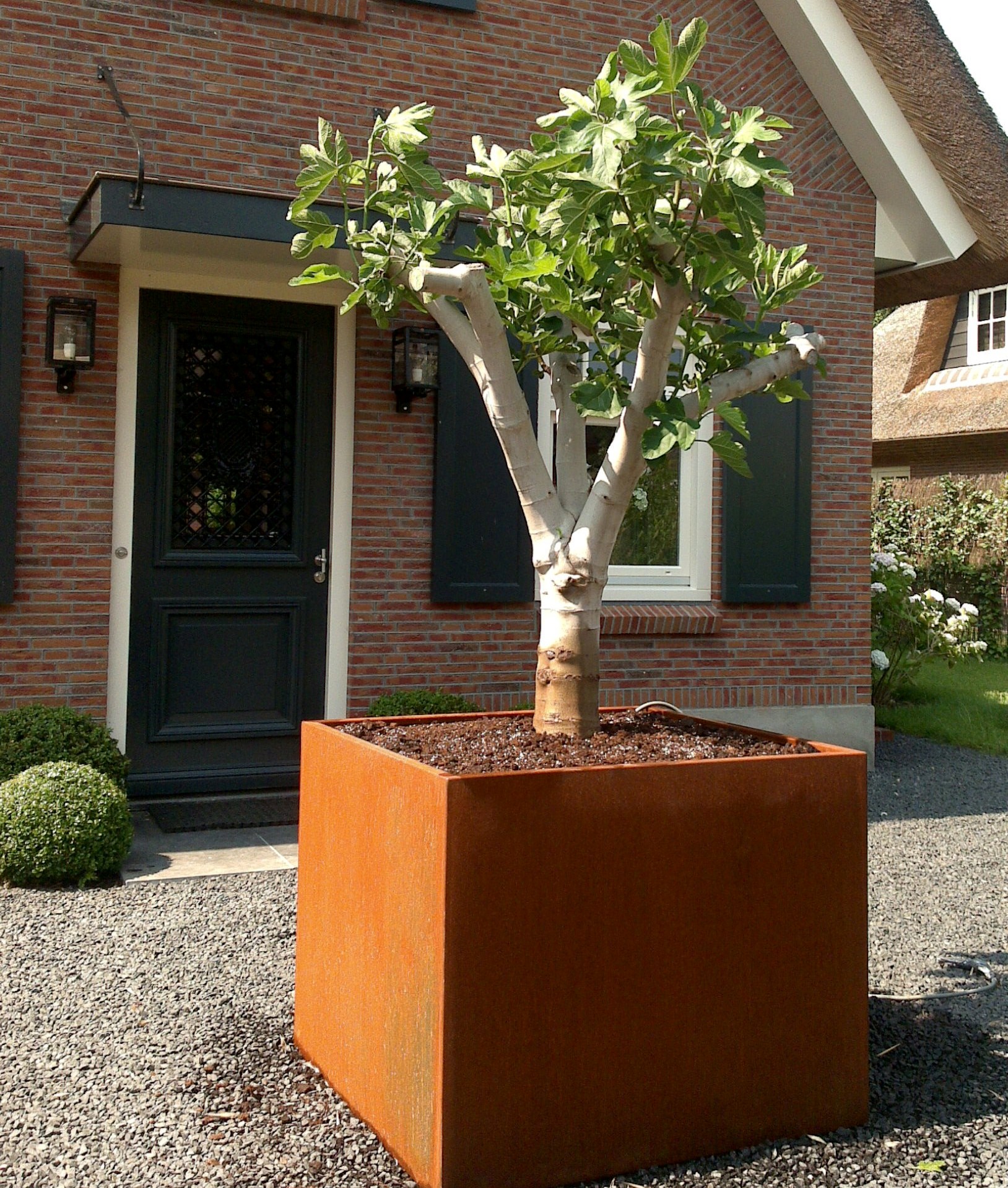 The Importance of Hassle-Free Procurement
Delays in receiving critical garden features and planters can set back project timelines, affecting not only your schedule but also your reputation with clients. Limited product availability also restricts your choices, forcing you to compromise on quality and design.
These logistical issues can diminish your competitiveness and impact your bottom line, but with Round Wood of Mayfield, you can rely on consistent delivery windows and a wide range of corten planters, all available to order or collect as and when you need them.
Why Tradesmen Choose Us
When it comes to sourcing garden features and planters for your projects, Round Wood of Mayfield offers a multitude of advantages designed to streamline your operations. Here are some key benefits that set us apart:
Bulk Discounts: To make your large-scale purchases more cost-effective, we offer bundle discounts to all our customers.
Inventory Management: Our carefully monitored systems ensure that popular items, especially corten steel planters, are consistently available. This enables us to offer quick turnarounds on both standard and large orders.
Flexible Shipping Options: For large and heavy items, pallet courier options are available, ensuring that your products arrive securely and on time. We even manage kerbside deliveries, taking into account any potential access issues you may have informed us about.
Shipping Coverage: While e-commerce shipping charges apply mainly to mainland England and Wales, we do offer solutions for other regions, including the Highlands. Our team will reach out for any extra information or payment required to fulfil such orders.
Customer Support: From the moment you place an order until it reaches your site, our customer support team is available to answer your questions, update you on your shipment status, and handle any issues that may arise.
Special Handling for Business Deliveries: For commercial projects that require significant quantities, our transport team is well-versed in the nuances of business deliveries. They provide you with ample time to inspect goods, ensuring everything is in perfect order.
Transparent Terms and Conditions: We provide clear information on all our delivery and collection terms and conditions, so you know exactly what to expect, minimising the chance for unwelcome surprises.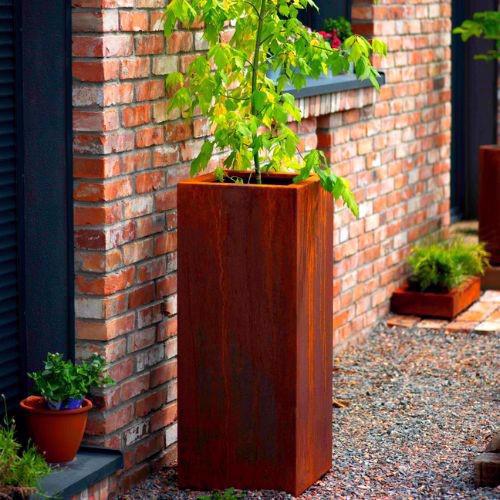 Our Solution
Starting with our inventory management, we maintain a broad range of products, ensuring that the corten steel planters you need are available at the time of ordering. This ensures that you have the flexibility to meet your project's design specifications without delays.
In terms of delivery, we leverage a well-established network of couriers as well as our own dedicated transport team to ensure timely and reliable arrival. Shipping charges are calculated automatically at checkout based on the size and weight of the goods, further streamlining the ordering process, and we cover mainland England and Wales – with protocols in place for regions including the Highlands.
Our delivery process is transparent and responsible. Whether your order is small enough to be sent via Royal Mail, requires a parcel courier, or is large and requires a palletised delivery, you are kept in the loop and provided with contact numbers and/or email addresses for your delivery, so you and your clients are never in the dark about when your items will arrive.
"Very good service I brought a water feature a steel bowl that goes rusty. Sounds strange but lovley delivery was quick and good."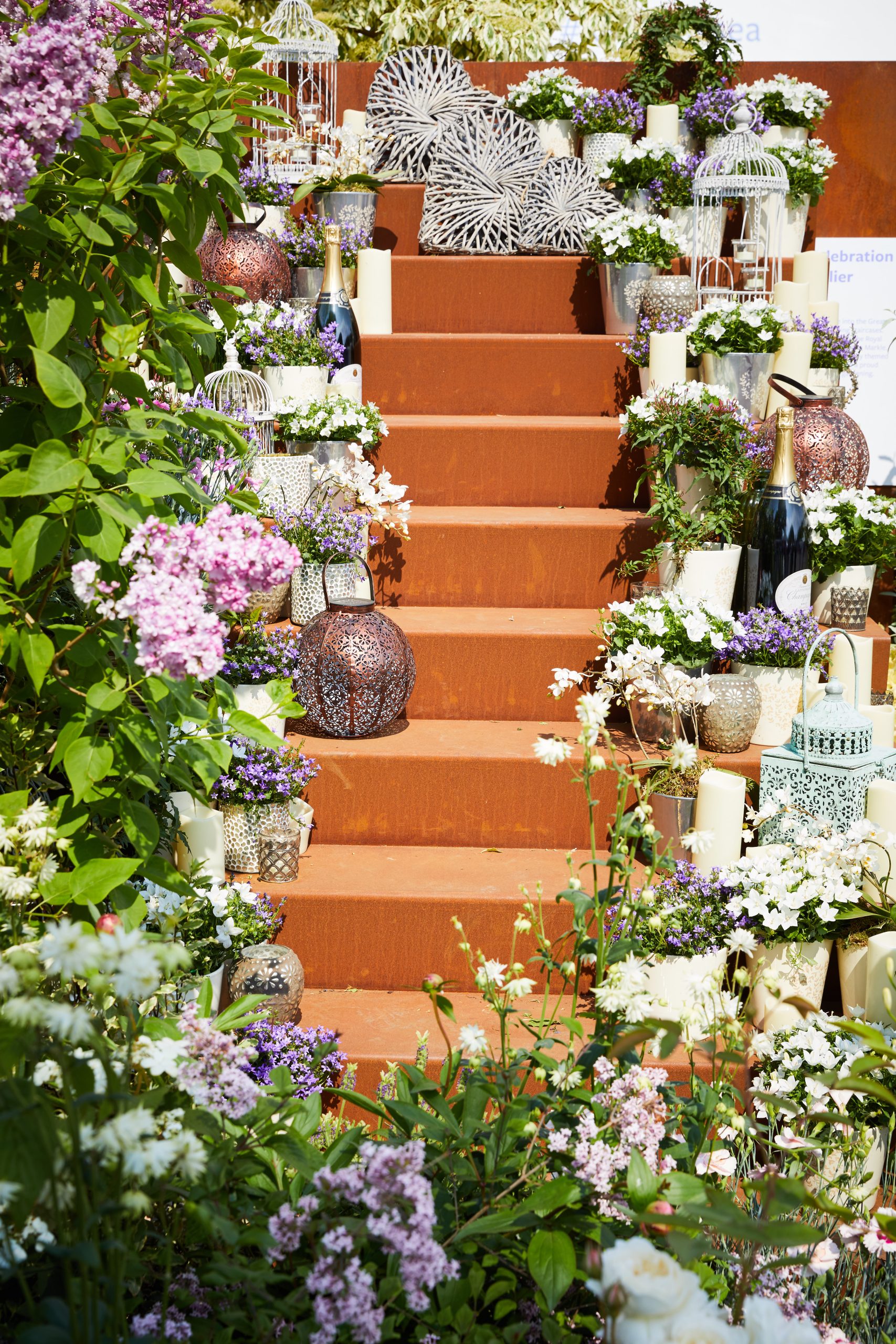 Our Range of Packed and Ready Corten Steel Planters

Knowing your chosen products are in stock and ready for immediate dispatch can make a world of difference. So, we take the unpredictability out of the equation with a selection of corten steel planters that are consistently in stock and prepared for quick shipping, including:
Make a Streamlined Choice for Your Project
With our bulk discounts and top-notch customer support, we make it easier than ever to execute your projects successfully. Invest in a service experience tailored to meet the high demands and standards of your industry. Contact us today to discuss your requirements and explore our range of Corten steel planters. 
Typically, around 6 to 9 months.
Yes, we have a wide range of sizes. Please see the product pages on our website to see a drop-down list of available sizes.
Yes, Corten steel resists the corrosive effects of rain, snow, ice, and fog by forming a protective coating over the metal. Corten steel is completely non-porous, meaning that water cannot get into the material to then freeze and effect it.
Yes, it could. Whilst your corten steel item is weathering it will produce a lot of carbon run-off (very fine particles of oxidized metal – rust), which will stain any porous surface it is placed on to, such as stone patios and wooden decking. Once your corten item has completely weathered, the amount of run-off will be significantly reduced to almost nothing. However, there may still be some that could leave marks. The staining should be reduced with the use of a pressure washer. Once your corten item has weathered to a point you are happy with aesthetically, you can seal it using Owatrol Rust Oil. Please note – using a varnish on the corten steel will affect the colour by making it appear darker and 'wet'.