SUSTAINABLE GARDEN DECOR WITH CORTEN STEEL
Typical garden materials, like plastics and resin, are crafted from non-renewable resources that harm our planet. And when these decorative pieces inevitably deteriorate, many choose to replace them with products made from the same materials, continuing the cycle.
For homeowners who value sustainability, it can be difficult to find long-lasting garden additions that pose a minimal environmental impact across their whole lifespan from production to disposal. However, with its recycled composition, extreme durability, and natural elegance, corten steel satisfies this ethos perfectly.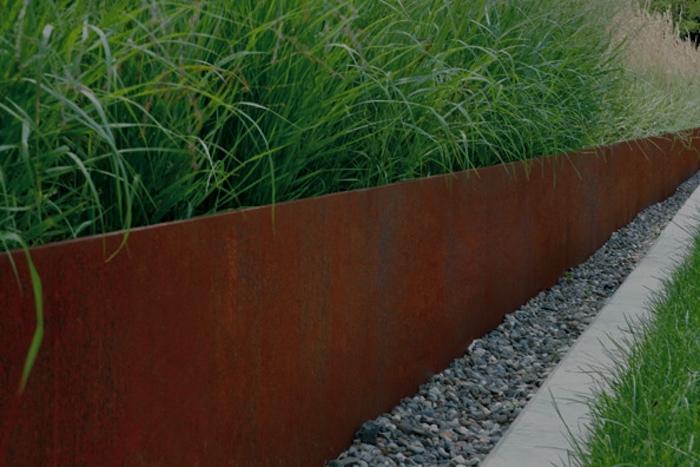 Rust Is the New Green
Corten steel's unique properties provide the ideal balance of sustainability and enduring beauty. Also known as 'weathering steel', corten contains up to 60% recycled content, giving new life to salvaged metals.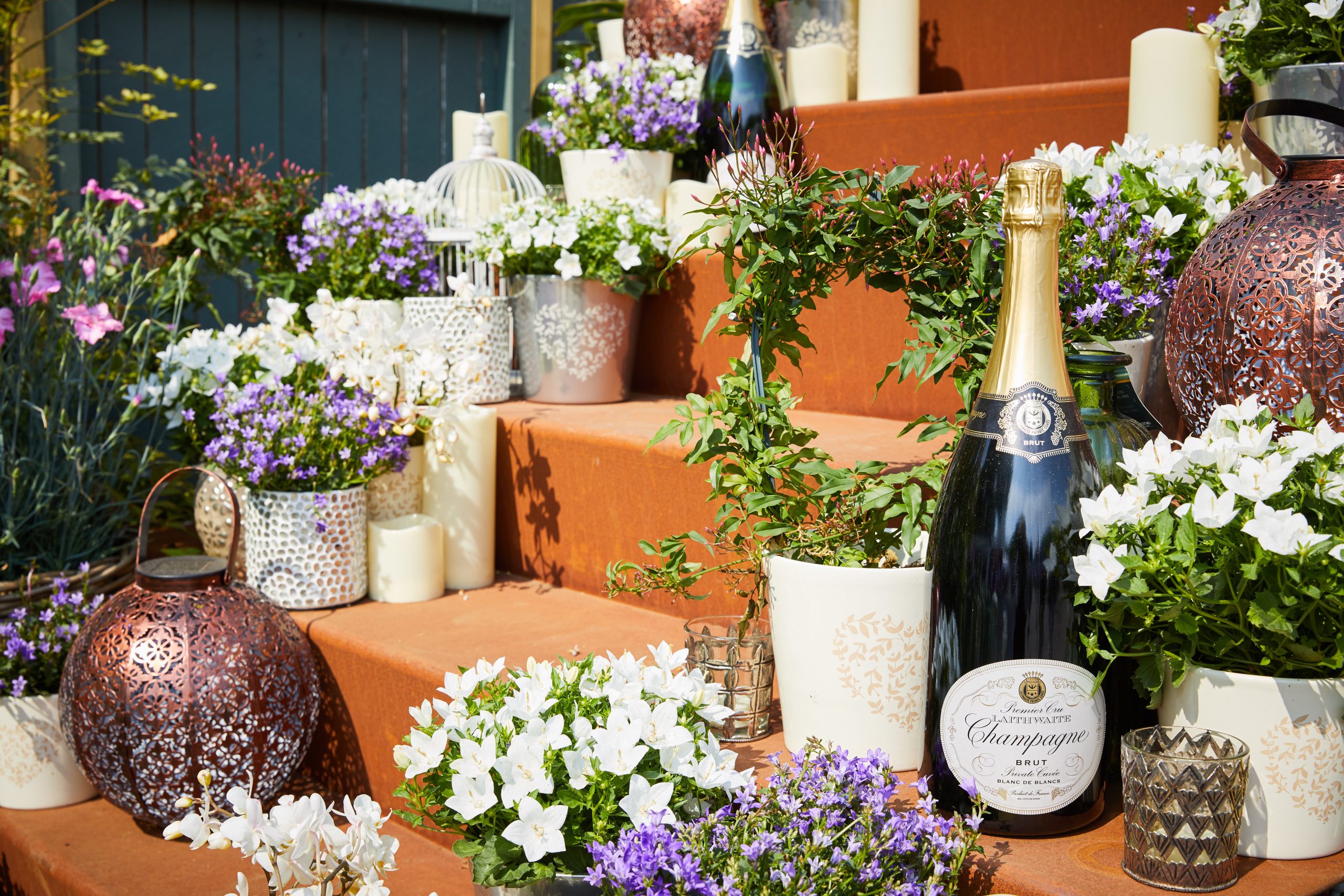 How Our Corten Steel Items Support the Planet
Corten steel's signature rust patina, formed over several months of exposure to the elements, protects the material from ongoing corrosion and deterioration. This means all our planters, screens, fire pits, water features, and so on avoid the frequent replacement cycle demanded by less durable alternatives.
The Eco-Benefits of Corten Steel Garden Features
Corten steel offers remarkable environmental advantages in addition to its visual appeal, including:
Over 50% Repurposed
Our corten steel garden features are made from a majority of recycled steel, rather than virgin natural resources. This gives salvaged metals new life and reduces mining impacts.
All-Natural Finishes
No harmful coatings or paints are needed to finish our corten steel pieces. Most paints deteriorate over time and release toxins into your garden, but our patinas protect the steel and the health of your outdoor space.
High Durability
The innate strength of our corten steel garden features provides decades of use, avoiding the short lifespans and continual replacement required from inferior materials. This, in turn, reduces long-term environmental costs.
Fully Recyclable
Corten from demolished structures or retired products can be recycled again as a raw material, replenishing its lifecycle infinitely.
Corten steel truly embodies sustainability in all its forms, with an eco-conscious composition that makes minimal demands on the planet across its entire lifecycle.
Browse Our Sustainable Range
Discover our sustainable corten collections today:
Planters
From edging boxes to tall cylinders, enjoy for decades without replacement. Contain plants, flowers, and herbs in corten vessels engineered to improve with age.
Privacy Screens
Define outdoor spaces using corten panels made with eco-conscious manufacturing. The recycled steel lends an organic feel to your space.
Water Features
Relax to the tranquil sounds of our water fixtures built to minimise waste and stress levels.
Fire Pits
Gather around one of our elegant corten steel fire tables that burn brightly and cleanly, providing the perfect amount of contained warmth.
Garden Decor
Accent your landscape with charming corten sculptures and ornaments handcrafted from recycled steel.
Garden Edging
Enhance plant beds and borders with linear weathering steel edges. Their stability and bold texture provide the perfect outline for your garden zones.
Plinths
Achieve soft, natural bench seating using our solid corten plinths. Their reliable durability makes them the perfect place to take a break outdoors.
The clean beauty of corten offers form and ethics in perfect unison. Contact our team to discuss any sustainable pieces from our collection.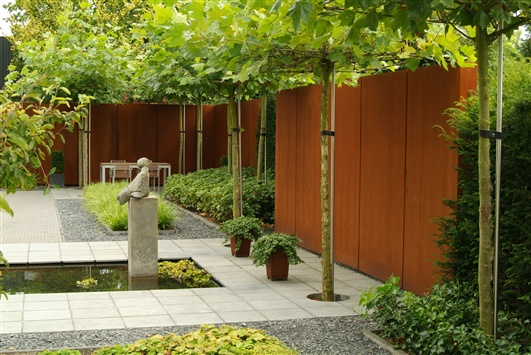 Your Eco-Friendly Supplier
At Round Wood of Mayfield, sustainability is ingrained in our heritage. For over 30 years, our family-owned business has sourced outdoor living pieces designed to minimise environmental strain. We are committed to ethical sourcing, efficient manufacturing, and maximising longevity.
This is what makes our corten steel catalogue so exciting, as the perfect balance of beauty and environmental sensitivity. Our corten specialists can help you in choosing sustainable pieces that align with your vision.
Bring Eco-Conscious Quality Into Your Garden
Explore our sustainable collection today and find unique pieces like planters, fire pits, screens, and sculptures made ethically from recycled weathering steel. Want to bring a custom eco-ready vision to life? Contact our team to get some expert-led guidance. It is time to invest in sustainable beauty crafted to last.