CREATIVE CORTEN STEEL GARDEN DESIGN FEATURES
GET CREATIVE WITH OUR CORTEN STEEL GARDEN FEATURES
For professional garden designers, standing out from the crowd is imperative. Clients want beautiful yet distinctive outdoor spaces that reflect their unique personality and needs, however, sourcing materials and features that enable this true distinction in design can be a struggle.
Corten steel grants the creative freedom to develop one-of-a-kind garden elements tailored to each client and space, with planters, water features, edging, and more. Its strength, durability, and malleability remove barriers to customisation, and the distinctive patinas add a fresh touch of originality to your designs.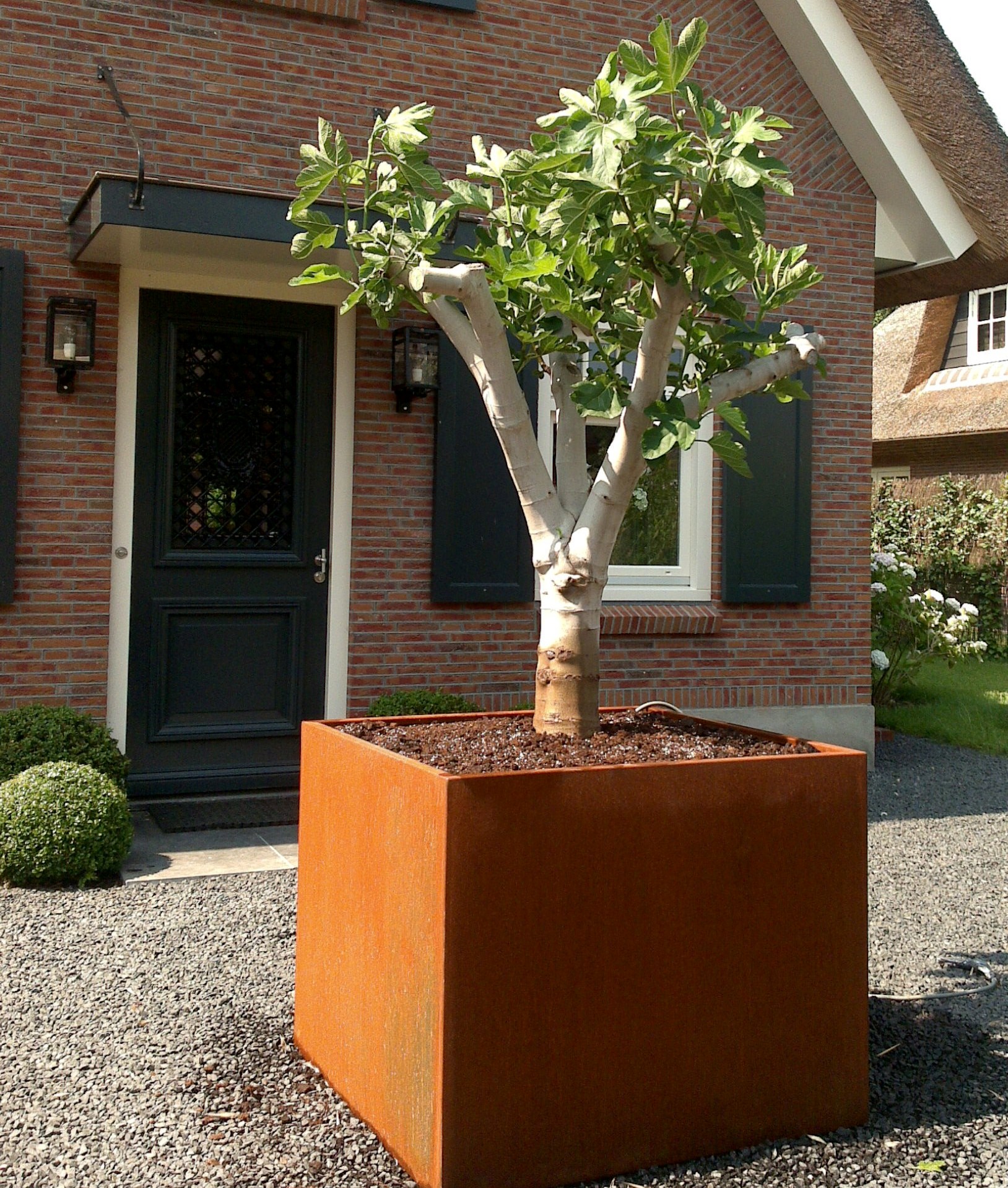 The Endless Creative Possibilities of Corten Steel
We offer one of the UK's most extensive ranges of expertly crafted corten steel garden elements. Our products, including planters, water features, fire pits, privacy screens, and various accents, open up unparalleled creative freedom to professionals everywhere.
Planters: Choose from corten planter styles ranging from modern cubic shapes to ornate laser-cut patterns, then customise sizing and proportions to seamlessly integrate within your design.
Water Features: Incorporate the soothing sights and sounds of water with handcrafted corten steel water features. Shape and position these focal points according to your vision.
Edging: Define planting beds, lawns, and pathways with beautiful corten borders. Select from styles like gentle waves and geometric patterns, and add a touch of original edge to your projects.
By harnessing corten steel, you gain the freedom to think beyond the conventional and create outdoor living environments your clients will love. Corten steel liberates creativity with its unmatched durability and versatility, and if you would prefer a custom look, our pieces can be easily adjusted by you and your team.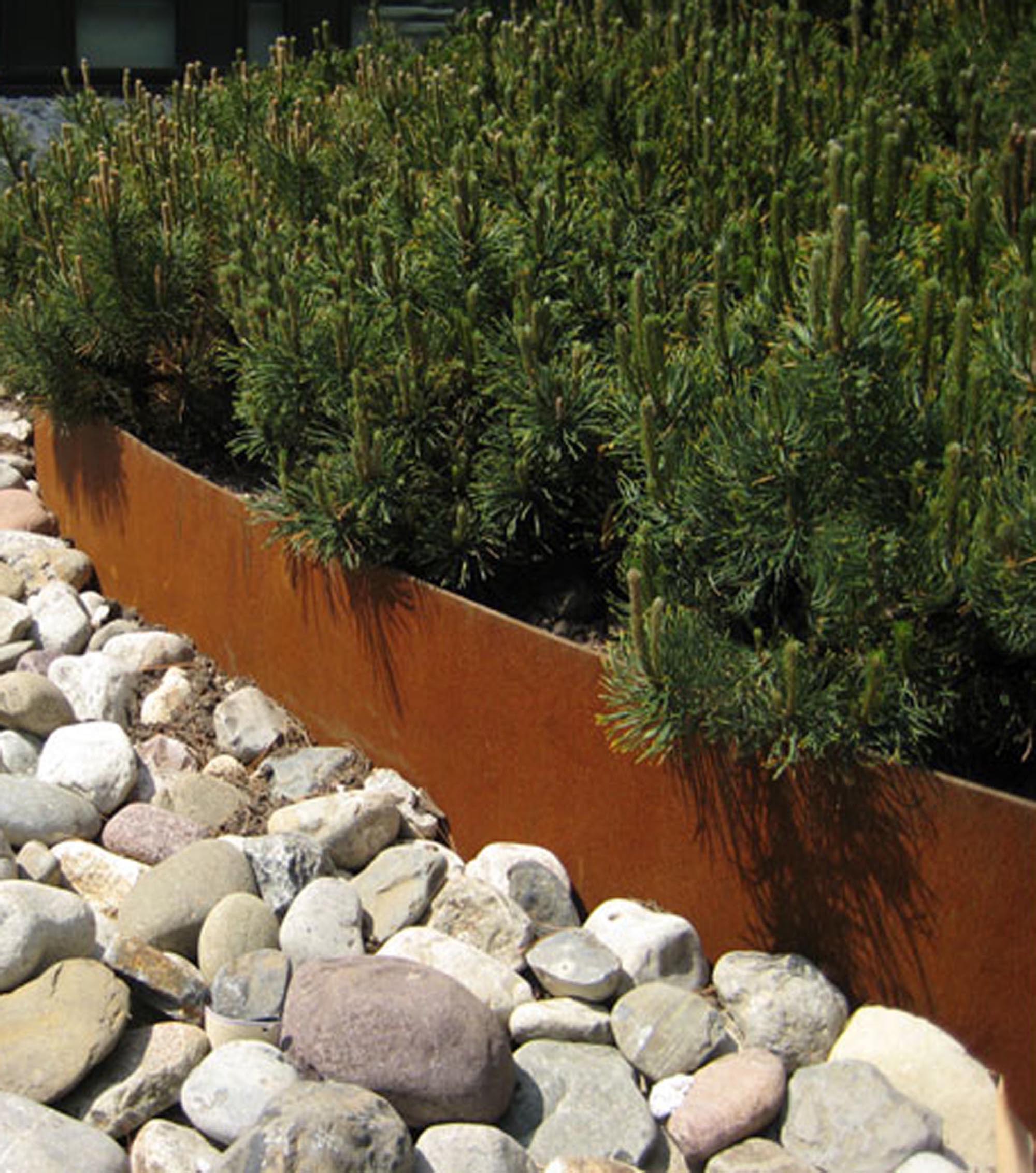 Some Unique Applications
Consider these examples of innovative corten steel garden applications:
A maze-like set of corten screens winding through plantings to create an immersive experience. The corten sheets can even be perforated and layered to control views and pathways.
A raised water table that flows from an artfully etched reservoir, mimicking natural springs and invoking a calming atmosphere.
Ornate planters reflecting traditional iron-work craftsmanship, combined with unique greenery to truly offset expectations and complete the look.
The contemporary patinas and character of corten steel bring a modern aesthetic not achievable with traditional materials, and by incorporating even one or two unique corten steel elements, you can set your design apart, showing clients and prospects your ability to think beyond the ordinary.
"Very good service I brought a water feature a steel bowl that goes rusty. Sounds strange but lovley delivery was quick and good."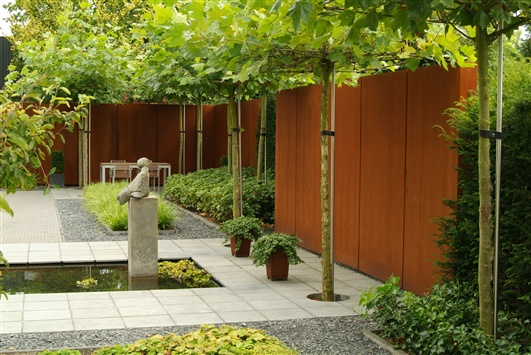 Think Beyond Your Limitations
Corten steel liberates designers from the constraints of traditional materials, and our range has been curated to include only the most unique styles and designs. Choose from captivating water installations to living walls and dividers – with corten's strength and resilience, you can tell a story in the way that you design, and meet your client's needs.
Why Professional Landscapers Choose Us
As your expert supplier in corten steel garden features, with over three decades of experience, we offer advantages beyond an unmatched range of creative options, including:Superior Craftsmanship and Quality Materials
We source our corten steel from only reputable European mills, ensuring each piece meets our strict standards of durability, performance, and artistry. You can trust Round Wood's corten steel to maintain its integrity and enhance gardens for decades to come.
Rapid Fulfilment and Delivery
You need products delivered on time to execute your projects smoothly, and our order fulfilment team ensures efficient order processing and swift delivery across the UK. We can dispatch most standard products within days, meaning you can rely on us to get what you need, when you need it.
Experienced Consultation and Support
Our in-house team brings decades of collective expertise in corten steel garden features to the table, offering guidance on selecting the optimal materials and products to bring your vision to life. And if challenges arise during a project, we are ready to troubleshoot solutions together.
Explore the Full Creative Potential of Corten Steel
Never settle for limitations when it comes to design. Corten steel grants the versatility, strength, and contemporary aesthetic needed to wow clients and set your work apart. Discover the diversity of our corten steel range today, and reach out to our team to discuss your plans.
Typically, around 6 to 9 months.
Yes, we have a wide range of sizes. Please see the product pages on our website to see a drop-down list of available sizes.
Yes, Corten steel resists the corrosive effects of rain, snow, ice, and fog by forming a protective coating over the metal. Corten steel is completely non-porous, meaning that water cannot get into the material to then freeze and effect it.
Yes, it could. Whilst your corten steel item is weathering it will produce a lot of carbon run-off (very fine particles of oxidized metal – rust), which will stain any porous surface it is placed on to, such as stone patios and wooden decking. Once your corten item has completely weathered, the amount of run-off will be significantly reduced to almost nothing. However, there may still be some that could leave marks. The staining should be reduced with the use of a pressure washer. Once your corten item has weathered to a point you are happy with aesthetically, you can seal it using Owatrol Rust Oil. Please note – using a varnish on the corten steel will affect the colour by making it appear darker and 'wet'.