CORTEN STEEL PLANTERS FOR TRADE PROFESSIONALS
RUGGED YET ELEGANT CORTEN STEEL PLANTERS
Corten steel planters provide a stunning choice for gardens, combining rugged durability, natural rustic charm, and modern industrial elegance. We offer a wide selection of styles and sizes to choose from, so you can customise your projects as you see fit.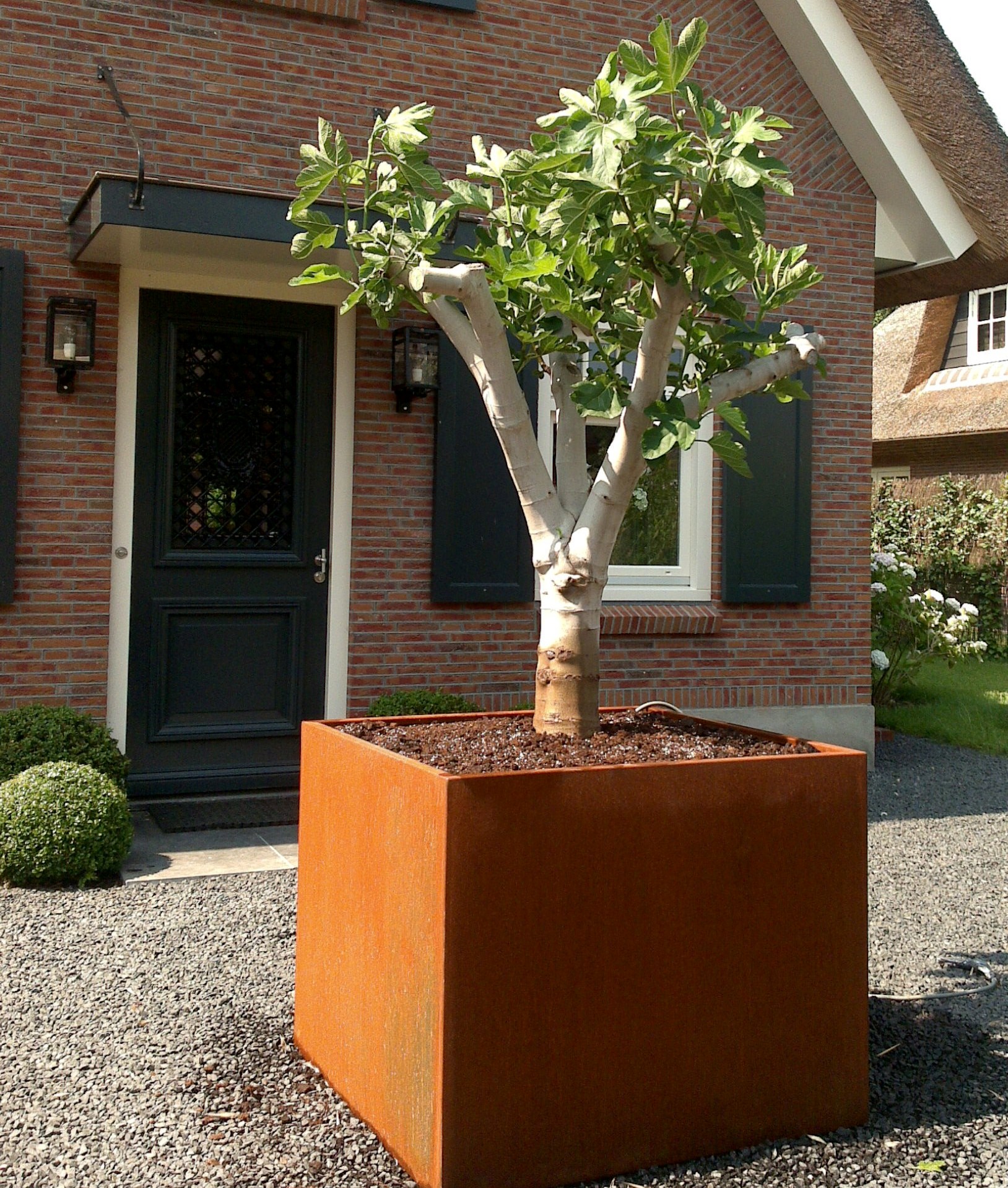 What Makes Corten Steel Unique?
Corten steel, sometimes referred to as weathering steel, is a special alloy steel designed to develop a protective rust-like appearance when exposed to everyday weather conditions. It contains added alloys such as copper, nickel, and chromium that enable this natural weathering process to occur.
Unlike standard steel, corten steel's unique patina protects the steel below from further corrosion as it sits exposed. This surface layer not only looks great, but also ensures the corten planters you choose last decades in your clients' gardens.
Corten steel was developed in the 1930s specifically to eliminate the need for painting metals used in architecture and design. The rusted patina protects the structural steel of many buildings, and now we can bring this unique material to you for all your outdoor projects.
The Benefits of Choosing Our Corten Steel Planters
Our curated range of corten steel planters offers an array of benefits, including but not limited to:
Unrivalled Durability: Corten steel's weather-resistant properties allow our planters to withstand decades of exposure to harsh outdoor elements, including rain, snow, wind, and fluctuating English temperatures.
Low Maintenance: Once the rust patina finishes developing after the first year or two, corten steel needs no further treatment or coatings. Simply let the patina age naturally, and enjoy your new planters.
Striking Visual Appeal: Corten steel planters infuse spaces with unique character through their rust patina, which forms in warm natural tones and darkens into deeper reddish browns.
Eco-Friendly Material: As corten steel is fully recyclable, products made from it are considered an environmentally sustainable choice for designs and constructions. Reusing this metal prevents new resource demands.
Great Value: While generally more expensive upfront than other planter materials, corten steel's extreme durability provides excellent long-term value through decades of use with minimal maintenance.
Discover how corten steel's strength, resilience, natural beauty, and sustainability can enhance your landscaping projects today.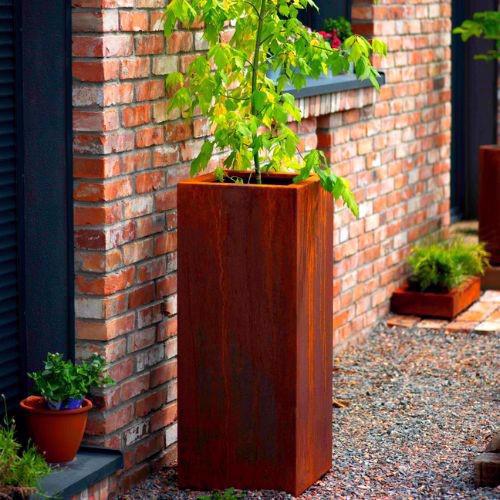 Get to Know Our Corten Steel Planters
We offer a stunning collection of expertly crafted corten steel planters to match any style and meet your landscaping needs.
Choose from diverse shapes including cubes, rectangles, cylinders, urns, and novelty shapes like triangles, as well as a wide range of available sizes within each style.
Get in touch with any questions and for help selecting your perfect corten steel planters from our extensive catalogue.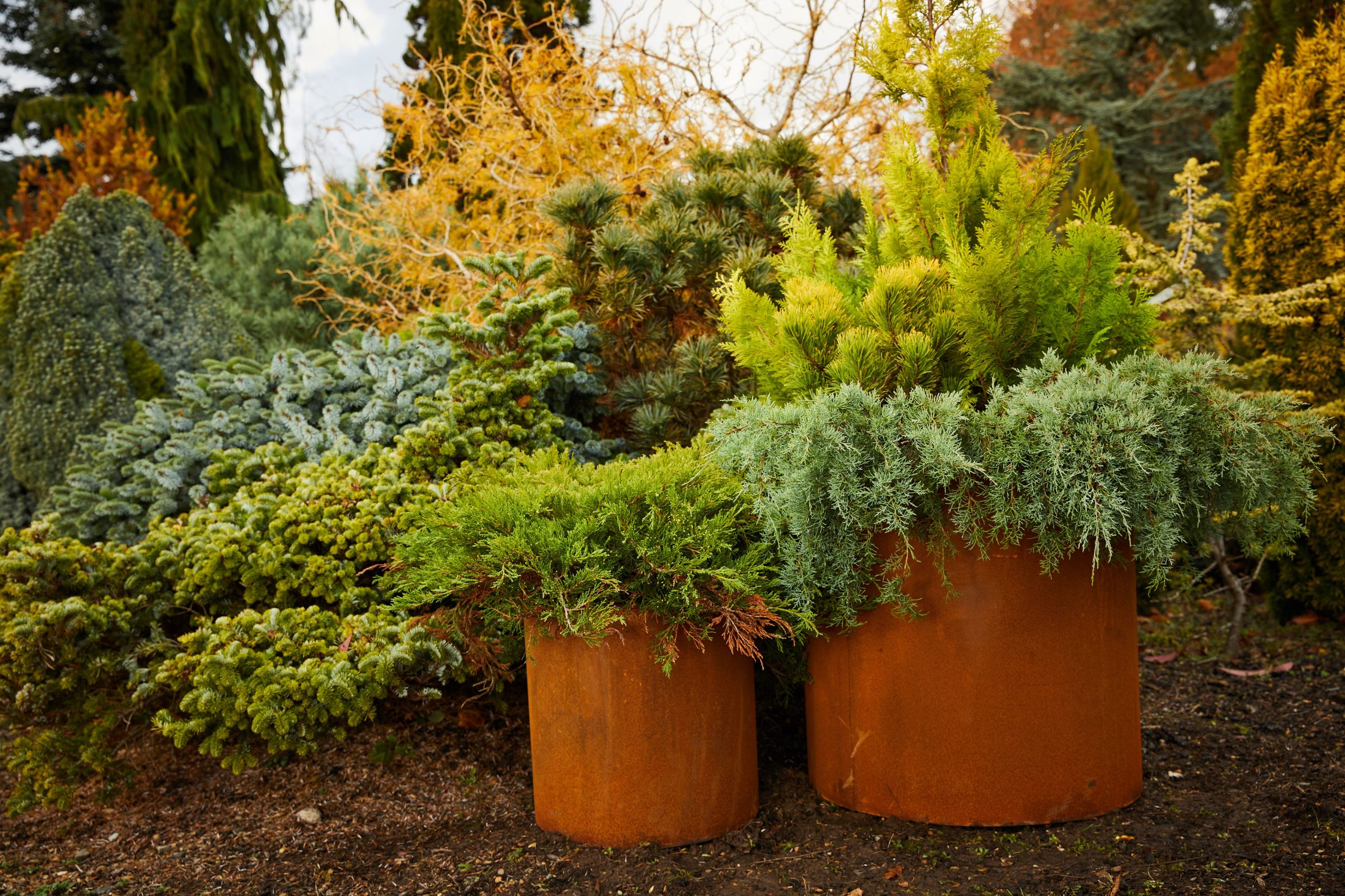 Tighter Budgets
Corten as a material is generally more expensive than regular steel, due to its material-rich construction, including copper, chromium, manganese, and nickel. Our range of corten steel planters is priced as fairly and widely as we can, with options to fit just about any project's budget.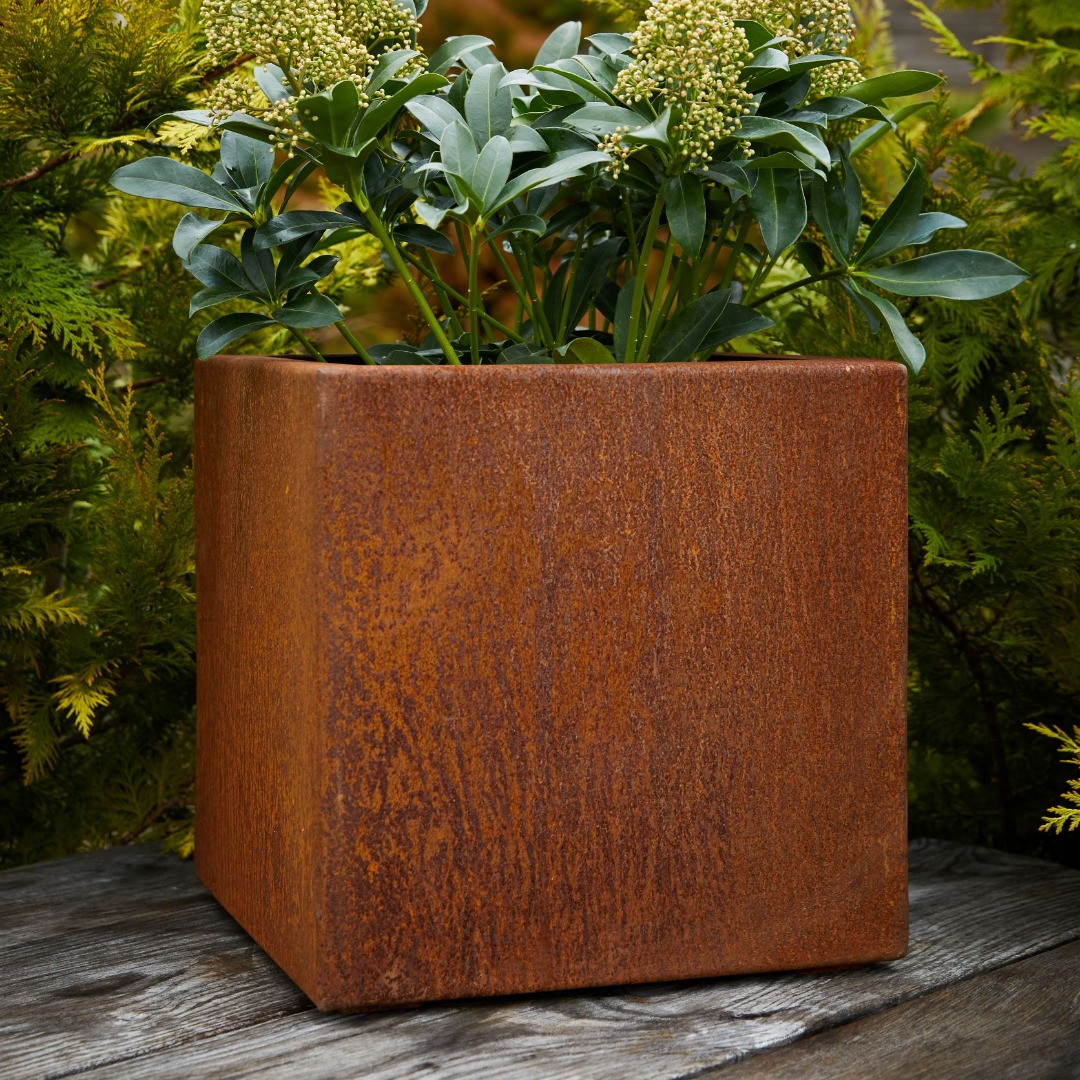 Quality and Durability
We only stock corten steel planters from certified suppliers who meet our stringent quality standards. When you choose our range, your clients will receive genuine corten steel crafted into planters that will stand strong for decades in their spaces.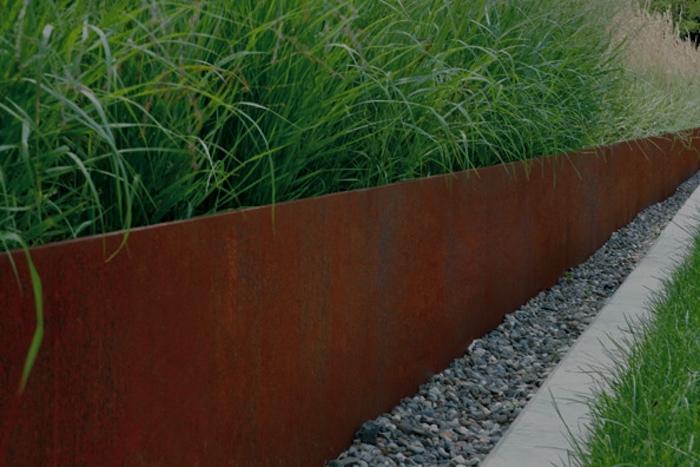 With You When You Need Them
As a professional, your time is valuable, and you need your supplies by your side as and when, which is why we utilise a network of reliable couriers to fulfil deliveries, as well as our own fleet of vehicles.
Alternatively, if you are working nearby you collect your order directly from our site:
Round Wood, Newick Lane, Mayfield, East Sussex, TN20 6RG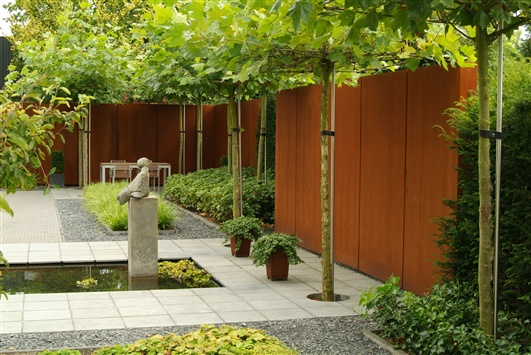 Safety and Environmental Commitments
Our corten steel planters offer a safe and environmentally conscious choice for your clients, perfect for residential and commercial properties alike. Designed to offer decades of performance without maintenance, you can avoid issues with semi-disposable plastic products often found in gardens.
"Very good service I brought a water feature a steel bowl that goes rusty. Sounds strange but lovley delivery was quick and good."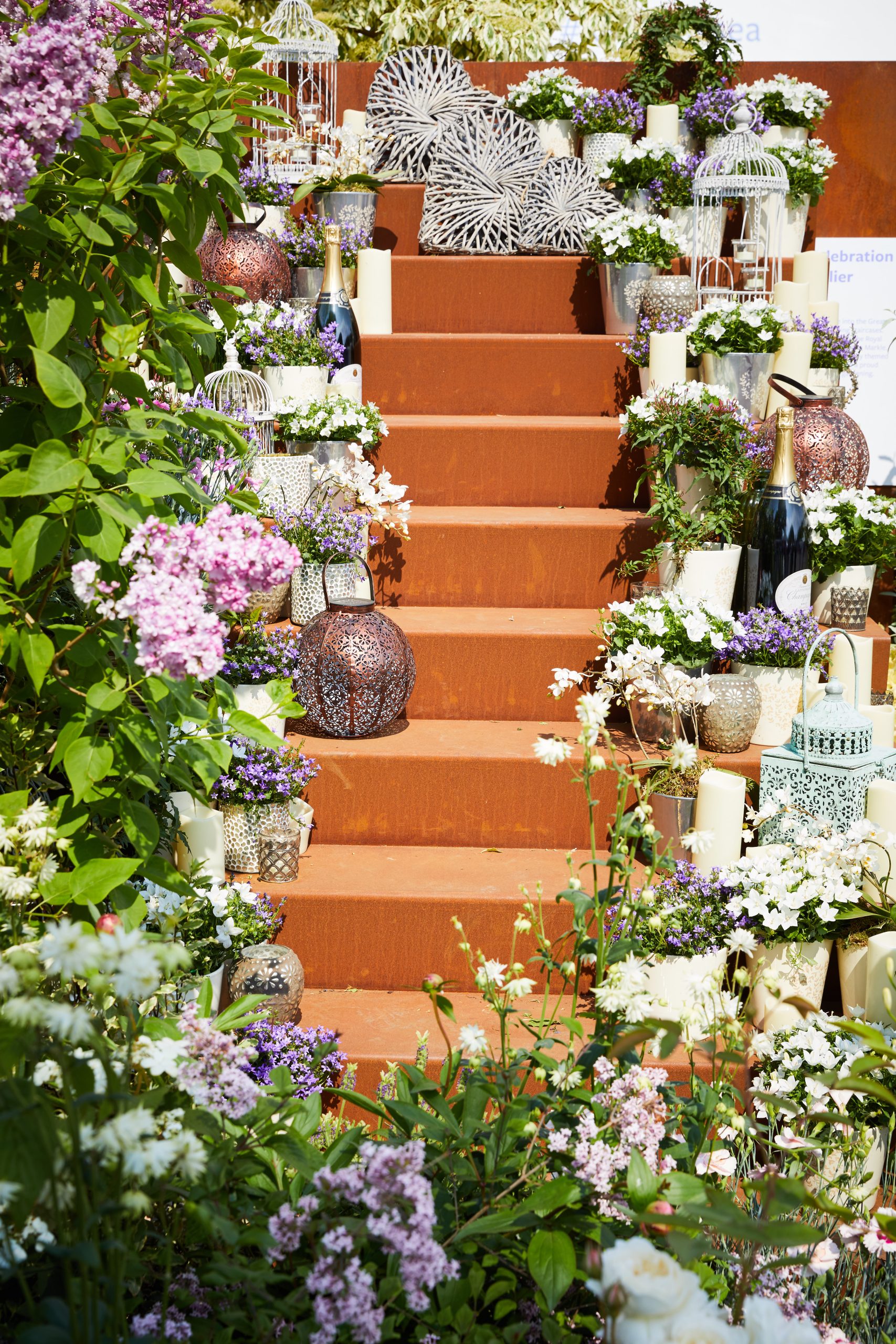 Why Choose Round Wood?
For the last 30 years, Round Wood of Mayfield has provided beautiful and durable products to enhance clients' landscapes and realise their creative visions. Our founder's personal passion for blending innovative materials with natural woodland beauty still drives our mission.
We represent the future of outdoor living decoration, alongside timeless materials like timber, we introduce modern, eco-conscious solutions like our corten steel planters, ready for any and all projects.
Make the Right Choice for Your Future Projects

Browse our stunning range of styles, shapes, and sizes today, as well as some of the most beautiful patinas on the market. You can easily adjust your search by design or price to better suit your project needs, and if you require any help along the way, feel free to contact our team.
Typically, around 6 to 9 months.
Yes, we have a wide range of sizes. Please see the product pages on our website to see a drop-down list of available sizes.
Yes, Corten steel resists the corrosive effects of rain, snow, ice, and fog by forming a protective coating over the metal. Corten steel is completely non-porous, meaning that water cannot get into the material to then freeze and effect it.
Yes, it could. Whilst your corten steel item is weathering it will produce a lot of carbon run-off (very fine particles of oxidized metal – rust), which will stain any porous surface it is placed on to, such as stone patios and wooden decking. Once your corten item has completely weathered, the amount of run-off will be significantly reduced to almost nothing. However, there may still be some that could leave marks. The staining should be reduced with the use of a pressure washer. Once your corten item has weathered to a point you are happy with aesthetically, you can seal it using Owatrol Rust Oil. Please note – using a varnish on the corten steel will affect the colour by making it appear darker and 'wet'.