EFFORTLESS CORTEN STEEL WATER FEATURES FOR YOUR GARDEN
LOW-MAINTENANCE CORTEN STEEL GARDEN WATER FEATURES
Whether it's the regular cleaning needed to prevent algae build-up, or the need for seasonal treatments to combat rust or decay, the upkeep of certain water features can be time-consuming and laborious. But with corten steel water features, you can enjoy a fantastic aesthetic without the constant care.
Crafted from weathering steel, these water features develop a protective rust layer that enhances their visual appeal and shields them from harm.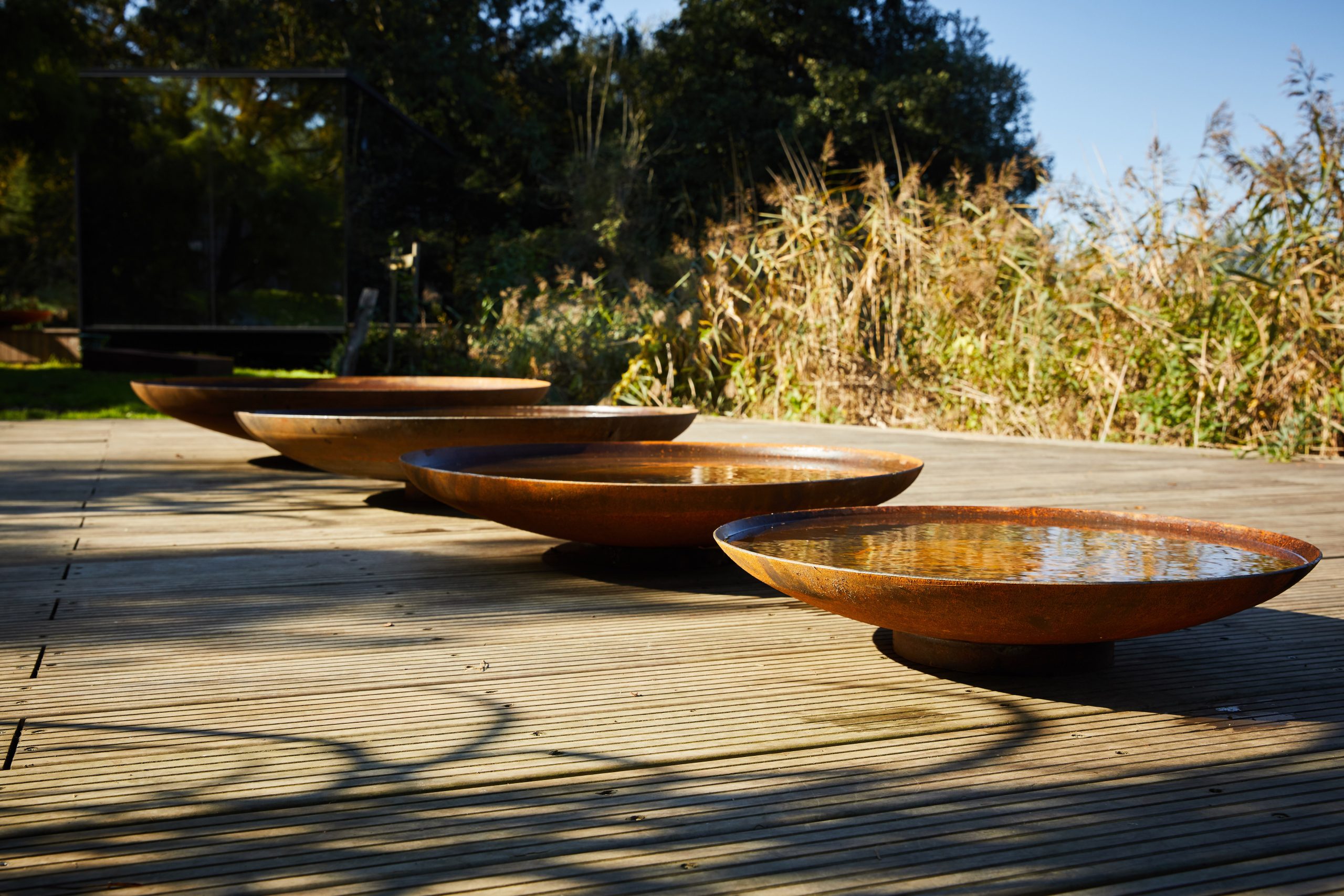 Corten Steel's Unique Strength

Known for its remarkable durability, this unique steel alloy is designed to withstand the elements. But what truly sets corten apart is its self-healing properties. If scratched or damaged, our corten steel water features naturally form a new protective layer of rust, blending the affected area seamlessly with the rest of the surface.
This self-repairing quality eliminates the need for frequent touch-ups or repairs, making it an ideal choice for those seeking minimal upkeep.
Our Easy Maintenance Range
Its 3 mm thick corten steel construction ensures durability, while the curved profile adds a touch of sophistication. The bowl also comes in various diameters, allowing you to choose the perfect size for your space.
Available in various sizes, this table is as sturdy as it is stylish. The PUMP/LED spout included in the price ensures that you have everything you need for a hassle-free experience, and its advanced closed-water circuit minimises blockages, reducing the need for regular cleaning.
This water feature sits above ground, surrounded by a corten steel sump. The raised design not only adds a visual element but also simplifies maintenance, providing you with a unique piece that requires minimal upkeep.
Its advanced closed water circuit is designed to prevent blockages, making maintenance almost non-existent, and like all our other corten steel garden features, any surface imperfections will self-heal, leaving you with a water feature that looks as good as new, year after year.
For those who prefer geometric elegance, this piece is the go-to choice. Its rectangular shape offers a different visual appeal, while the corten steel construction ensures durability. The table also comes with a PUMP/LED spout and requires minimal maintenance, thanks to its advanced water circuit system.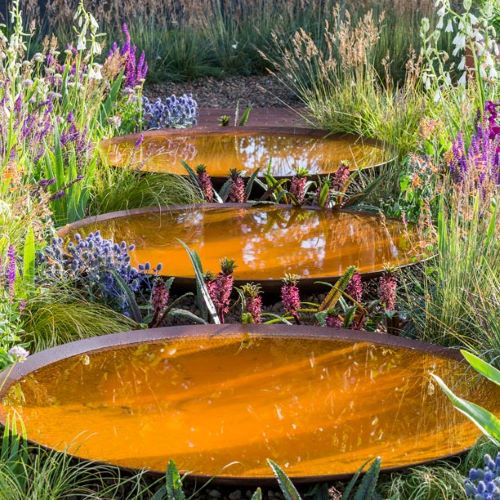 Simple Delivery and Installation

From the moment you place your order, our team is on hand to coordinate a delivery time that suits you – and our water features arrive securely packaged and ready for installation, eliminating any guesswork.
For those who prefer a hands-off approach, we offer professional installation services, where our experts handle everything from positioning to electrical setup, ensuring your new corten steel water feature is up and running in no time.
And remember, these water features are designed for low maintenance, so once they are installed, you can sit back and enjoy without a second thought.
Take It Easy in Your Garden

Complete the look of your outdoor space without the hassle of constant upkeep. Our corten steel water features offer robust, sustainable properties that free you from maintenance worries. For stunning and easy-to-manage gardens, browse our corten range today. And if you have any questions, our customer service team is here to help.