CORTEN STEEL WATER FEATURES
OUR CORTEN STEEL WATER FEATURES COLLECTION
Whether a simple pond or multilevel cascade, our corten steel water features provide a focal point for tranquillity, and each rustic patina tells a story of its own. From subtle pools to grandiose showpieces, rediscover serenity through our corten steel water features today.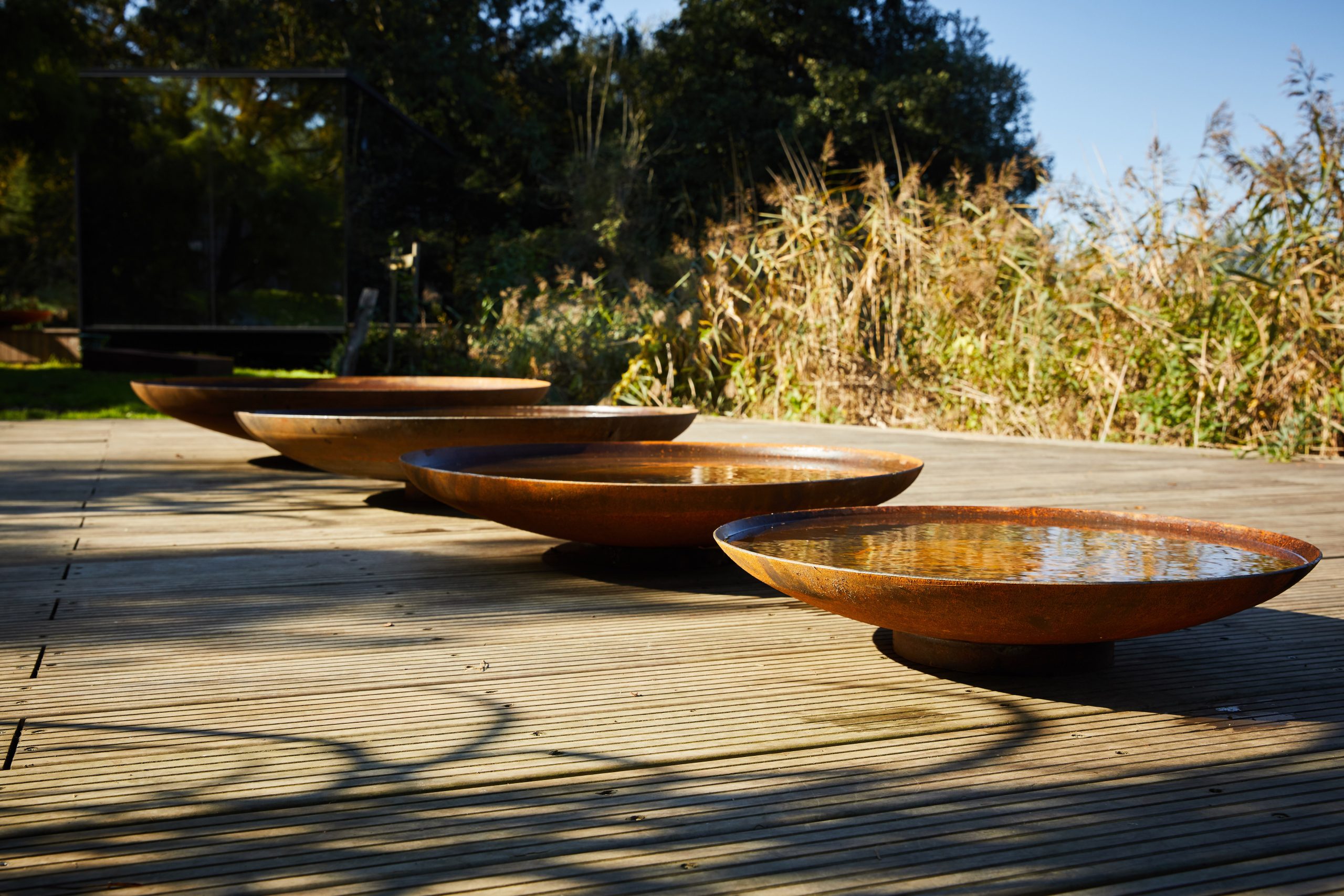 Create a Unique Focal Point With a Corten Steel Water Feature
When exposed to weather, corten steel develops its signature rust patina which not only looks stunning – with its warm, ochre textures – but also protects the integrity of your new feature.
Corten steel combines strength, corrosion resistance, and natural elegance to create a go-to decorative element for your garden. Whether a standalone basin or multi-tiered waterfall, the organic aesthetic of our corten steel water features enhances the interplay of water, steel, and your home environment.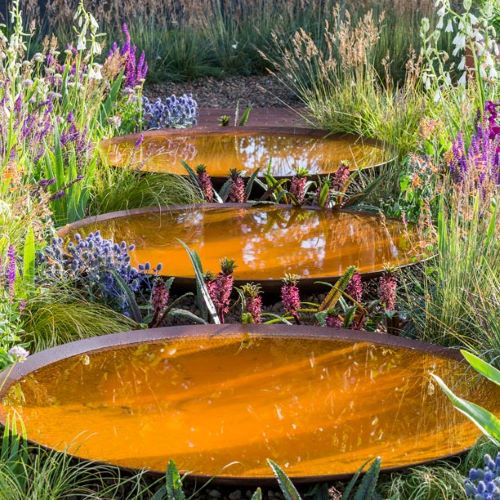 Discover Your Zen Through Soothing Waters
Our corten steel water features are more than just visual artistry, they also engage the senses to promote relaxation and tranquillity in your outdoor space.
The melodic sound of water tumbling over weathered steel calms the mind and creates hypnotic audible textures – ideal for stealing a moment or two away to relax and destress, especially after a long day.
With a corten steel water feature, you can create the perfect outdoor environment, and share that relaxing space with your loved ones.
Low Maintenance and Lasting Durability
Amid the tranquillity that our corten steel water features provide, they also require practically no additional care to keep their look and function. As long as you wash your water feature as and when it needs it, and clear away any debris, your corten steel piece will go on working well for years to come.
Unlike some other water features, which fall victim to clogging and malfunction due to falling leaves and other outdoor debris, our corten steel range runs on a closed circuit – and this design helps to prevent such blockages from occurring.
For busy homeowners, a corten water feature is a perfect choice, allowing you to enjoy the relaxing sights and sounds of your garden without any ongoing upkeep. Our pieces are crafted to endure and impress.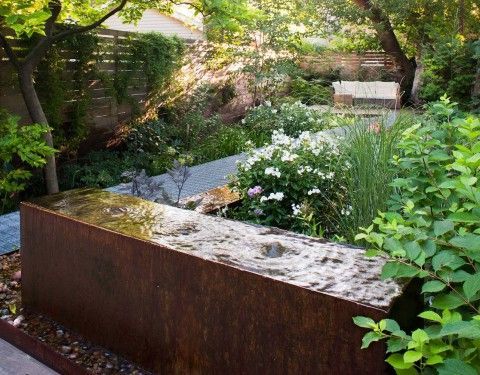 Corten Steel – An Investment in Undeniable Quality
When selecting a water feature for your garden, you want a piece that will last for generations. Well, corten steel promises exactly this – with its long-term durability, unmatched by other materials. These creations remain intact through the decades, with barely any help at all.
A quality corten steel waterfall or pond installed once will serve as a timeless focal point for the long haul.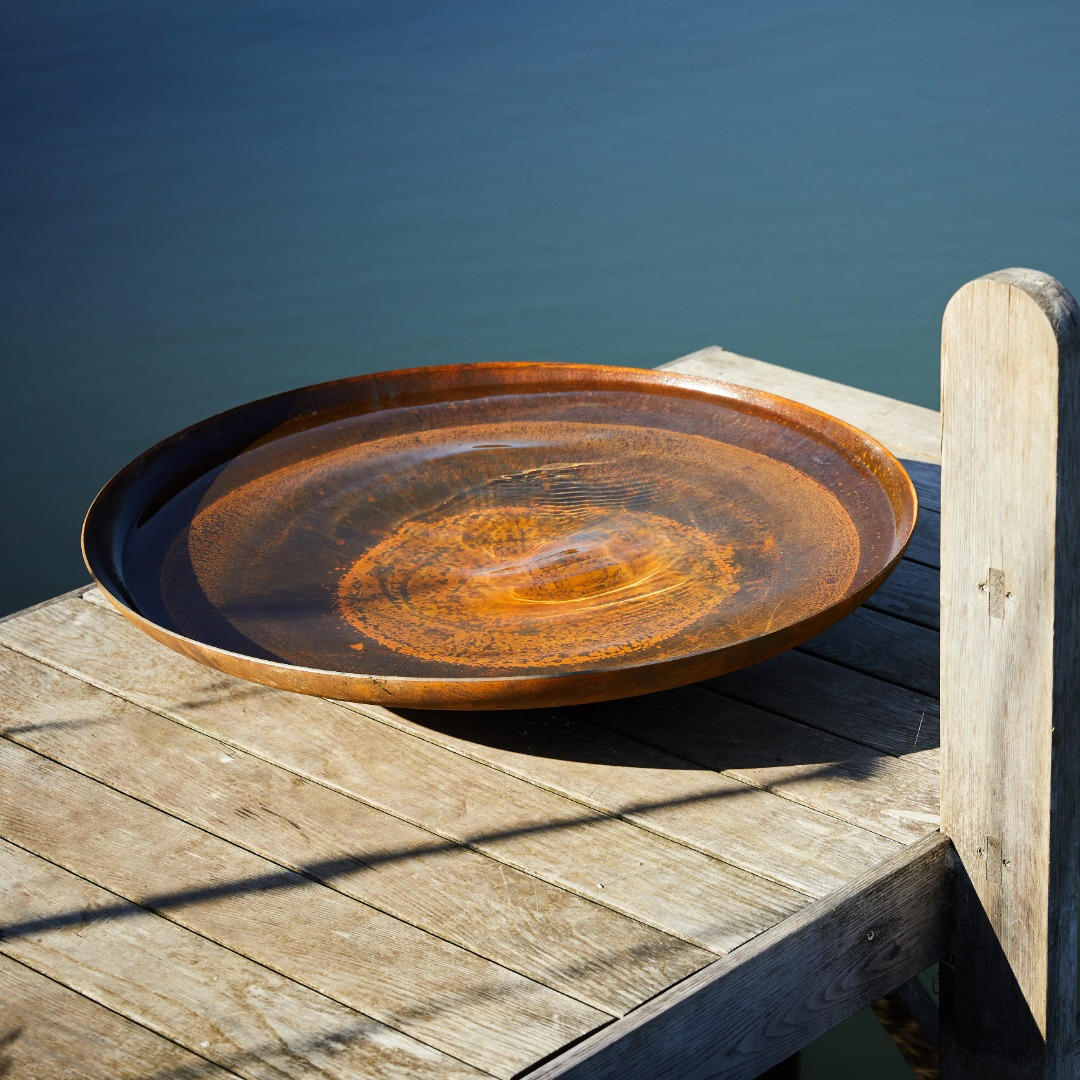 A Passion That Shines Through
We don't just source corten steel products – we hold an immense passion for pairing clients with personalised garden masterpieces.
Since 1962, we have combined expert sourcing with creative vision to locate one-of-a-kind garden features that transform everyday landscapes. We revel in collaborating with talented corten steel manufacturers to hand-select the perfect fountain, sculpture, or wall hanging, specially crafted to complete a unique space and meet any design need.
See for yourself how our passion for procuring show-stopping outdoor accents has helped to build a collection that turns heads.
Discover Your Perfect Corten Steel Water Feature Today

Discover the possibilities of Corten steel for your landscape and browse through our online collection now, or visit our showroom in East Sussex to see our most inspiring water features firsthand.
If you have any questions about the range or how best to tackle your garden renovation, get in touch with our team. We are ready and waiting to provide helpful insights tailored to your space and needs.
See how a handcrafted corten steel centrepiece can provide lasting beauty to your garden.