LIGHTWEIGHT AND EASY TO TRANSPORT CORTEN STEEL WATER FEATURES
LIGHTWEIGHT CORTEN STEEL WATER FEATURES FOR ANY GARDEN
Traditional water features can often be cumbersome, requiring specialised transport and a team of professionals for installation. The weight alone can be a limiting factor, especially for those who wish to place them on patios, decks, or other areas with load restrictions.
Not only do our corten steel water features offer the same visual allure as their traditional counterparts, but they also come in manageable weights and sizes. This makes delivery and installation simple and easy.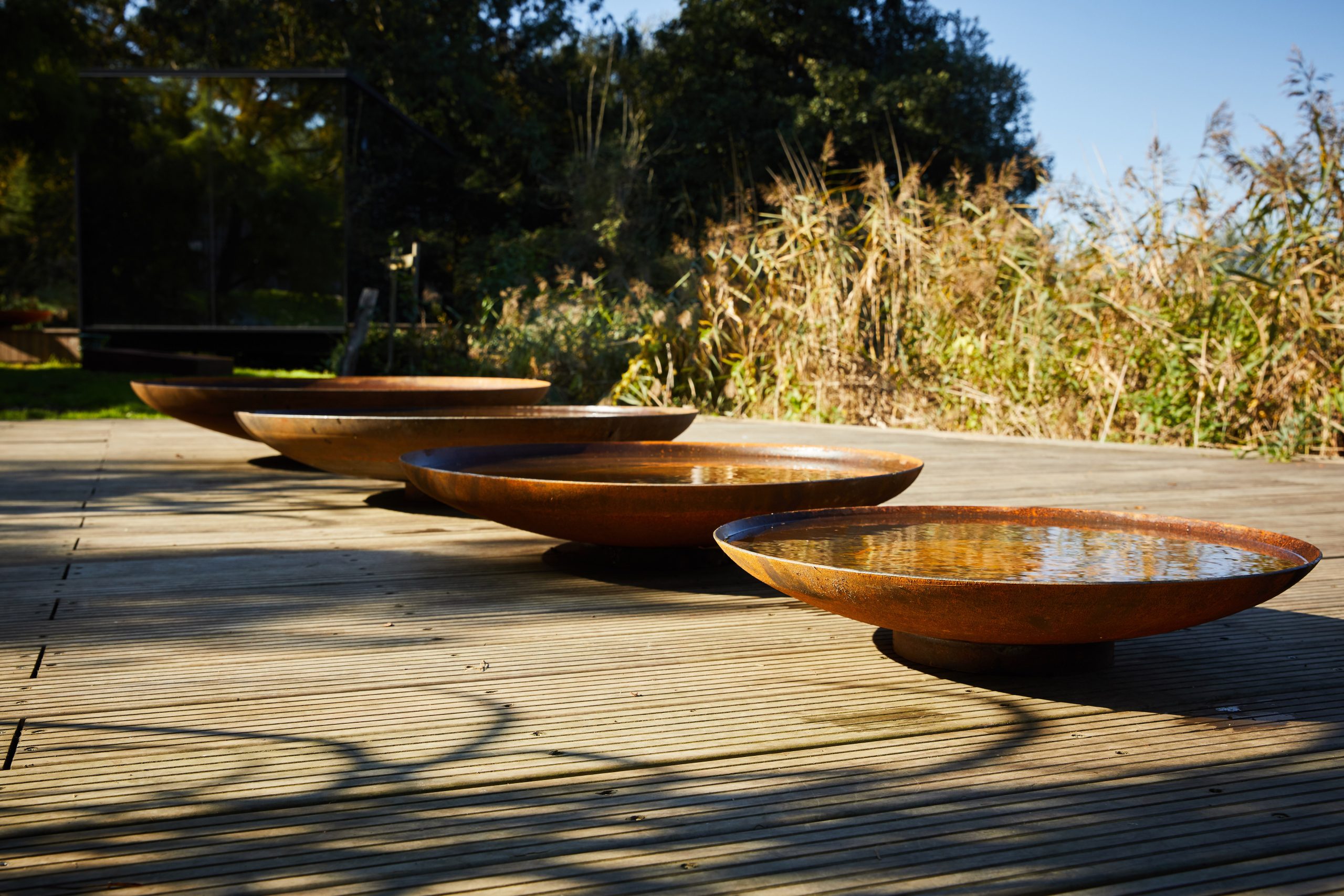 Our Delivery and Installation Solutions

We offer flexible delivery options to suit your schedule. Our specialised delivery team ensures that your corten steel water feature arrives in perfect condition, and for those larger pieces that may incur additional delivery charges, we are fully transparent with no hidden fees.
Installation can often be completed by one person, thanks to the manageable weight and size of our corten steel water features. However, if you do require assistance, we can guide you through the process, ensuring that your water feature is set up correctly and safely.
Get to Know Our Range
We pride ourselves on offering a diverse range of corten steel water features, each designed to meet specific aesthetic and functional needs. Some of our standout pieces include:
Crafted from 3 mm thick corten steel, its curved profile is a visual treat, available in various diameters – from 60 cm to a grand 200 cm. This water bowl weathers naturally to develop its unique rust finish, and the circular foot welded to its base ensures stability.
Available in various sizes and 2–3 mm thick corten steel, this square table features an advanced closed water circuit. The PUMP/LED spout included in the price adds a touch of elegance and ensures low maintenance.
The Paradise is a bespoke piece that sits above ground, encased in a corten steel sump surround. Available in two sizes, this made-to-order feature has a lead time of 6 to 10+ weeks, but it is more worth the wait. The raised design adds a unique dimension to your garden, turning it into an instant focal point.
Like the Somni, the Riple features an advanced closed water circuit but in a round table format. The water gently rises about 20 mm above the surface before cascading over, creating a mesmerising effect. Available in various sizes and thicknesses, it is a versatile choice for any garden.
Last but not least, this water table offers a different take on the Somni design. With its rectangular shape, it provides a more elongated water flow, perfect for those looking for something a bit different. Like its square counterpart, it comes with a PUMP/LED spout and requires minimal maintenance.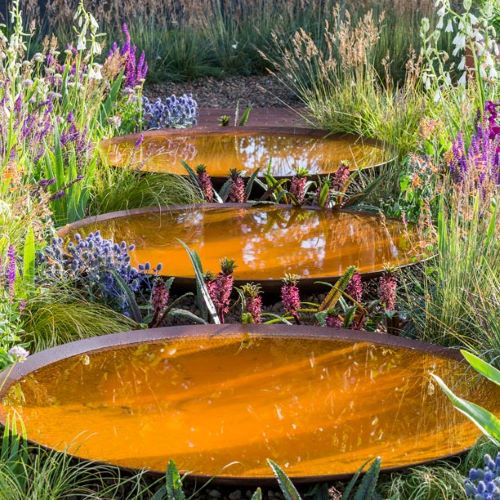 The Corten Difference
When it comes to choosing a water feature, the material is as crucial as the design.
Known for its incredible strength and durability, corten steel is not your average metal. It undergoes a unique weathering process that gives it a warm, rich rust finish. This dense oxidisation layer acts as a shield for the blue steel inside, preventing further corrosion.
Choose Your Perfect Corten Steel Water Feature
Our range of corten steel water features stand as long-lasting investments for your garden. With unmatched durability and a unique aesthetic appeal, they make impressive focal points. Browse our extensive collection today and find the piece that speaks to you. 
For any queries or bespoke requests, our team is just a call away.